Genese Cloud Academy (GCA) hosted a one-day Career Expo entitled 'Way forward with Genese' for fresh graduates and final year students on Friday, 16th October 2020.
The program was conducted virtually on the Zoom platform with presentations by 8 major companies namely  Graphene Incorporation Pvt. Ltd, F1 soft, UG Bazaar, Young Innovations Pvt. Ltd, SM Tech Technology, Alpha Beta Theta, and Jobs Dynamics. More than 235+ top graduates and final year students, along with the faculty members of prominent colleges in Nepal, participated in the event. The keynote speaker of the event was Mr. Shisir Khanal, the education advisor at Tulsipur Municipality and co-founder of Teach For Nepal.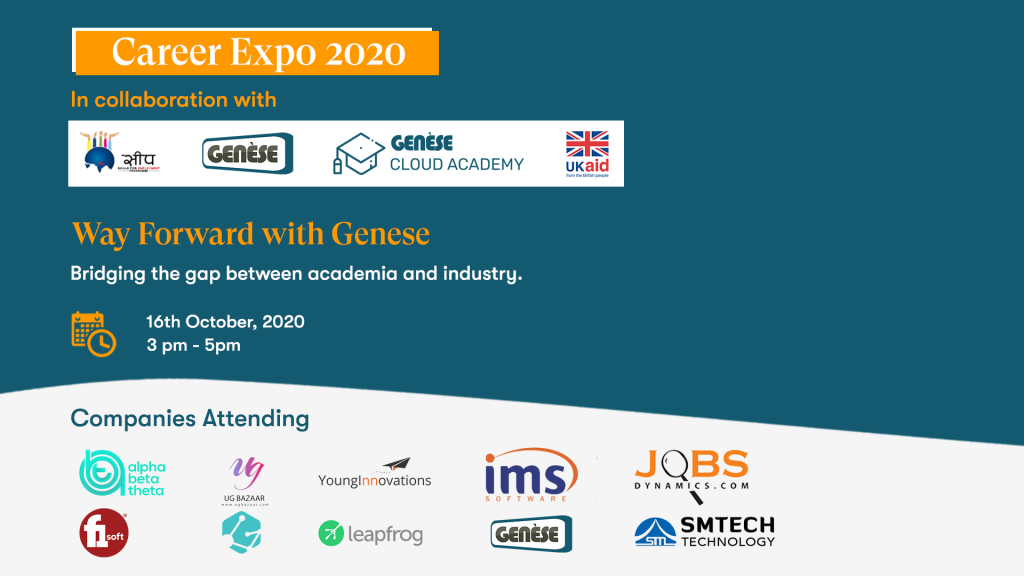 "Every year around 5 lakhs young people are in search of employment but only a small percentage get hired. In Nepal, the problem begins right from the school as there is a huge gap between academic achievement and grade level. With such an education system, it is through experiential learning that makes the youth competitive and competent", said Shishir Khanal.
Also, Read || ICT Awards 2020 Reveals the Top 5 Selections in all Categories
On the presentations, the companies mainly focused on the value one can add upon being hired, the importance of human skills, and candidates' willingness to learn and work with a challenging group of people. "Do not just rely on college education, but also learn skills and engage in an internship program", said Kiran Timsina from UG Bazaar.
GCA envisions to bridge the skills gap between academia and industry by helping graduates transition from college to professional life by providing relevant skills, information, and resources. More than 5000 students have benefited from GCA's training program since its inception in 2018. 
GCA's effort in bridging the skill gap between academia and industry is supported by the Skills for Employment Programme Nepal – सीप funded by DFID. Genese Cloud Academy aims to host a similar Career Expo in the future too.