 Forbes Magazine has released a "Forbes 30 Under 30 Asia List 2022" on Wednesday. And it is great to see Nepali youths on the list once again.
This list contains 30 influential people under 20 various categories. According to Forbes, more than 4,000 candidates applied for this year's list. A total of 300 candidates were selected. And, out of those 300, 30 entrepreneurs under the age of 30, active in social work, leading and playing a positive role in the society, have been selected in Forbes "30 Under 30 Asia'.
Who are the ones to be honored in Forbes 30 Under 30 Asia List 2022?
This year, 5 Nepalis from 4 companies have been honored on the list. They are:
Sujit Pathak (Co-founder, Ingrails)- Consumer Technology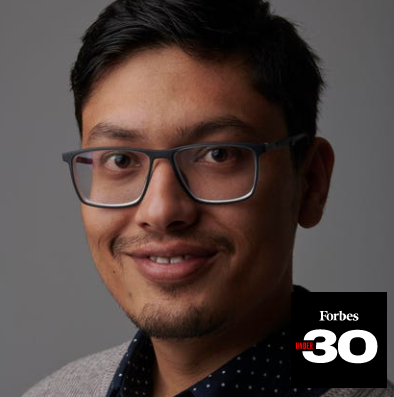 Pathak co-founded InGrails, the business behind the Veda app, which is a growing product in the academic sector. Originally designed as a communication tool to connect educational institutions with students and parents, the software solution today claims to be the digital backbone for over 800 schools in Nepal, with 1.6 million regular users.
Veda, a newcomer to the Brunei market, assists schools with operations, finance, communications, and data management, allowing them to focus and invest more in teaching. After Google Classroom, Veda was the most downloaded education app in Nepal in March 2020, according to the App Store.
Ingrails have also won the National ICT Award 2022 recently in Nepal for its contribution to technology. Veda platform has served over 700,000 students and over 40,000 teachers during the Covid-19 pandemic. It is currently being used by schools in 40 districts of Nepal.
Sumit Dahal (Postdoctoral Fellow, NASA Goddard Space Flight Center)-Healthcare & Science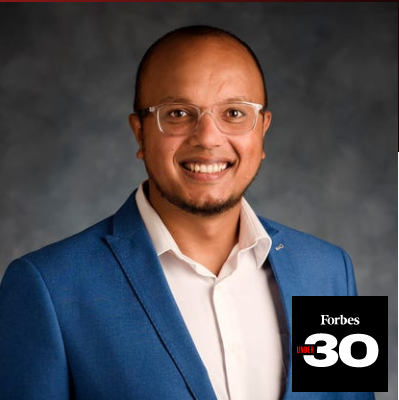 Sumit Pathak is an experimental astrophysicist and postdoctoral fellow at NASA Goddard Space Flight. He builds telescopes to examine the universe's origins and evolution.
Dahal has set up three microwave telescopes in Chile's Atacama Desert in order to detect microwave remains from the universe's beginnings. The data is being used to evaluate the cosmic inflation theory and to examine new physics models. His work at NASA is centered on building highly sensitive superconducting telescope sensors. He graduated from Johns Hopkins University with a Ph.D. in astrophysics and NYU Abu Dhabi with a bachelor's degree in physics and mathematics.
Aishwarya Rani Singh (Managing Director, Putali Nepal)-Social Impact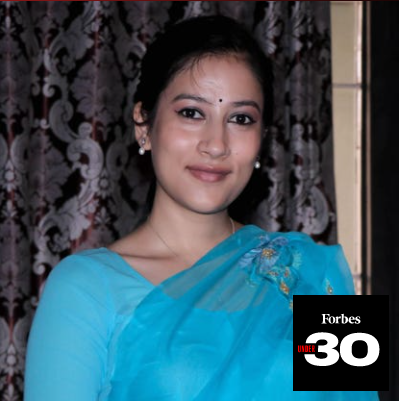 Aishwarya Rani Singh is the founder and board president of Putali Nepal, a non-profit dedicated to menstrual hygiene education and training, with the goal of empowering and facilitating young people to become community trainers. It makes money by selling menstrupedia comic books and menstrual cups. Since its inception, the campaign has inspired over 1,000 people to adopt menstrual cups and trained over 14,000 people directly or indirectly.
Niraj Kafle and Santosh Pandey (Cofounders, Offering Happiness)-Retail & Ecommerce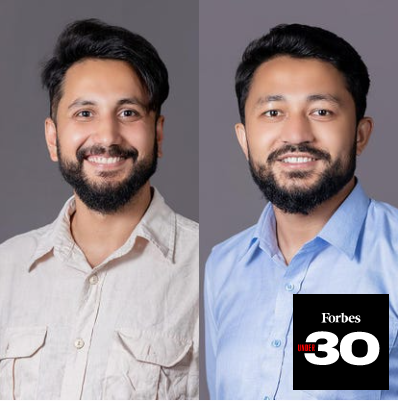 Offering Happiness was started in 2017 by Santosh Pandey and Niraj Kafle with the goal of connecting Nepalese, particularly those working abroad, through gift delivery. The firm bills itself as Nepal's largest gifting platform, specializing in experiential gifting, surprise planning, and corporate gifting. The co-founders were recognized best startup at Seedstars Kathmandu 2019 and were chosen to compete in Seedstars' global summit in 2020.
Offering Happiness was featured in the 2021 National Geographic documentary "Own the Room".
Last year, two Nepali were listed in the Forbes 30 Under 30 List
In 2021, Gaurika Singh and Prakash Koirala were honored in this list from Asia. Gaurika Singh is a professional swimmer and National Sportsperson who has been representing Nepal in international swimming tournaments since the age of 12. She has won several medals for the country. In the South Asian Games 2019, she collected 4 gold, 2 silver, and 1 bronze medal.
Another honoree Prakash Koirala is the co-founder of Fin Lit Nepal, an organization dedicated to expanding economic opportunity for Nepalese living in poverty through programs and policy innovation.
According to Forbes,
This year's honorees have made us more proud in the international spectrum by making an impact in society through their efforts. TechSathi congratulates all the honorees of the Forbes 30 Under 30 Asia List 2022.
Also Read: Make in Nepal Swadeshi Summit 2022; How capable are we in terms of production, trade, and export?