 FonePay has introduced back to back offers where you can be lucky enough to win exciting gifts and prizes. FonePay's refer and earn offer is going on till the end of Asadh. Similarly, on making fund transfer through "FonePay Direct" for any banks, you can also win a bumper prize of a brand new car. You can participate in this campaign and win exciting gifts and cash prizes. So, within these three days, all you have to do is download the "Fonepay Offer App" and refer it to your friends and families. The referee must download and log in to their "Fonepay Offer App" for the referrer to be eligible.
Get a chance to win iPhone 12 and cash prize up to Rs 1 Lakh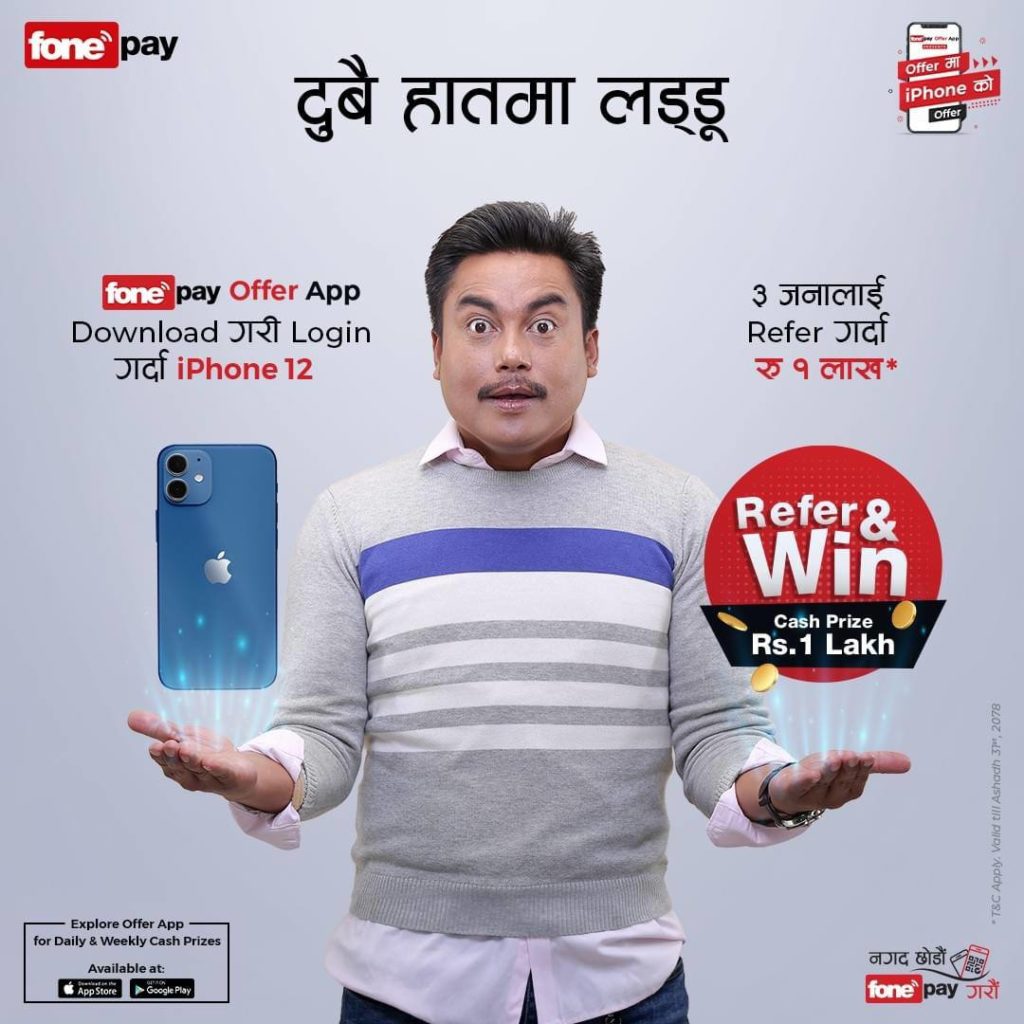 As we know, digital payments are not only convenient but also are the life savers in this pandemic. Moreover, if you get exciting offers like this, they can really make you lucky. FonePay's refer and earn campaign is allowing you to try your luck to win daily cash prize amounting Rs 1,000 and a bumper cash prize of Rs 1,00,000.
This campaign had started on Asadh 3 and is going on till Asadh 31. To participate in this campaign, all you need to do is download the "FonePay Offer App" and login. Then you will be eligible for the lucky draw contest to win iPhone 12.
Similarly, if you refer this app to more than 3 persons, you'll get a chance to win the following cash prizes through lucky draw:
The daily highest referrer will get to win Rs 1,000
The highest referrer for the lifetime period (campaign period) will get Rs 10,000
And the lucky above all, in the end, the referrers can win Rs.100,000 along with an opportunity to earn a maximum of 2500 reward points which can also be redeemed for exciting products available in the app itself.
On top of that, FonePay has managed to add two leaderboards showing daily and lifetime (campaign period) top referrers.
How to participate?
This is a refer and earn campaign. So, all you need to do at first is download the "FonePay Offer App" and login. Then, follow these steps to refer and secure your chance to be the lucky winner:
Send your unique "FonePay Offer App" referral link to your family and friends
The referee must download and login to this app for you to get points
On every successful referrals, you'll get 25 reward points
Tap on "Referrals" to check your successful referrals.
Tap on leaderboard "Daily" option to check top daily referrals and "All Time" option to check top 10 referrals from the start. It resets at 12:00 PM daily.
Remember, you must refer it to at least 3 people to become eligible for the prize.
" झट्ट ट्रान्स्फर, चट्ट कार " Offer: Lucky Ones can win a brand new car
Along with the refer and earn campaign, FonePay has another lucrative offer for its users. Those users who make bank to bank transfers from any FonePay Direct enabled apps can win a daily cash prize of Rs 10,000. Also, the lucky ones can even win a bumper prize of a brand new Grand i10 car at the end of this campaign. This campaign had started on Falgun 23, 2077 and will end on Asadh 31, 2078.
FonePay Direct is the interoperable system developed by FonePay that supports the mobile banking apps of the banks. FonePay is rewarding Rs 10,000 as daily cash prize to two lucky winners who transfer the funds among banks via FonePay Direct in following steps:
Login to your mobile banking app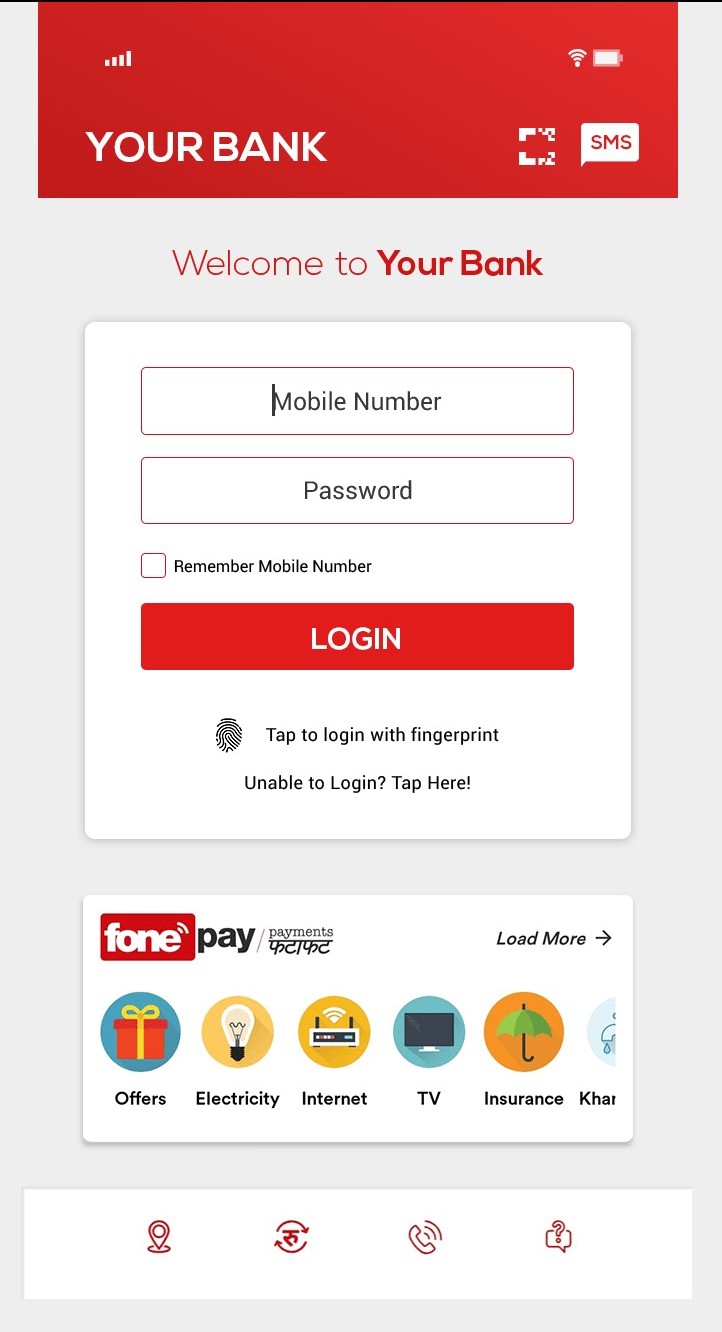 2. Click on "Send Money" option
3. Click on "FonePay Direct" option where you can fill up the recipient's number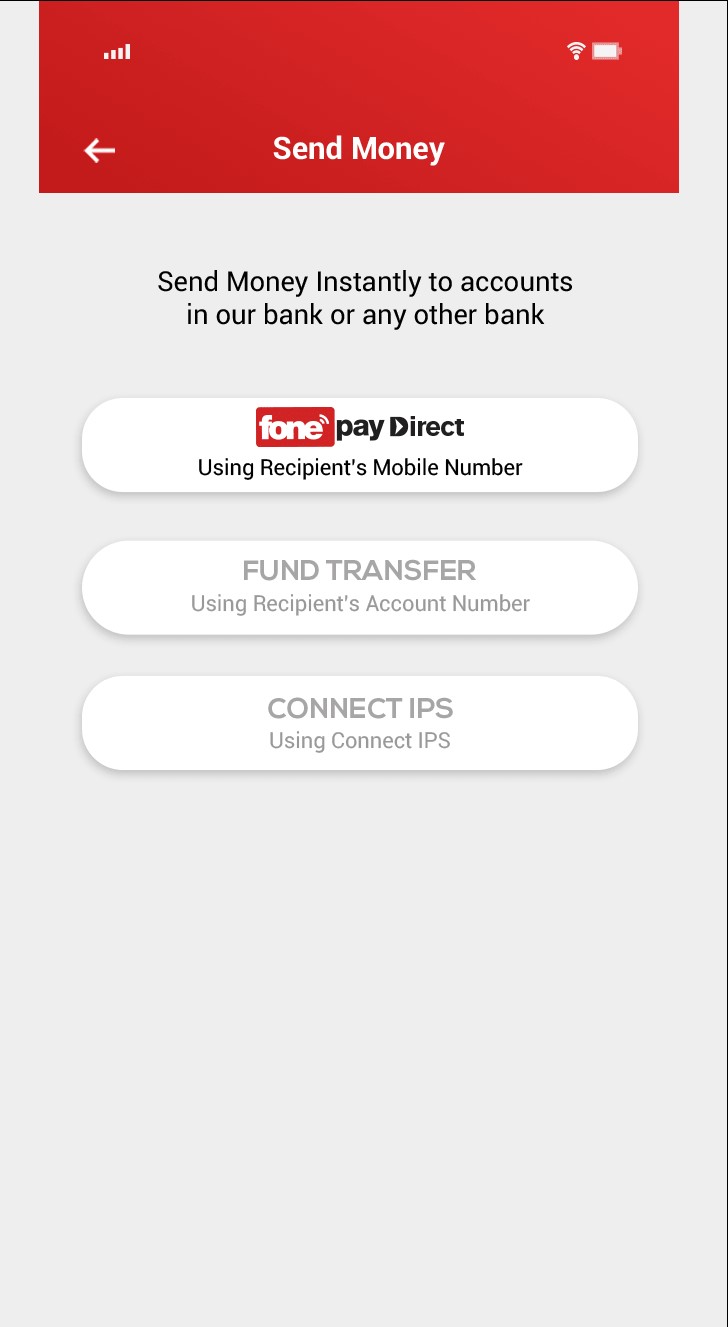 4. Enter recipient's mobile number and select the bank.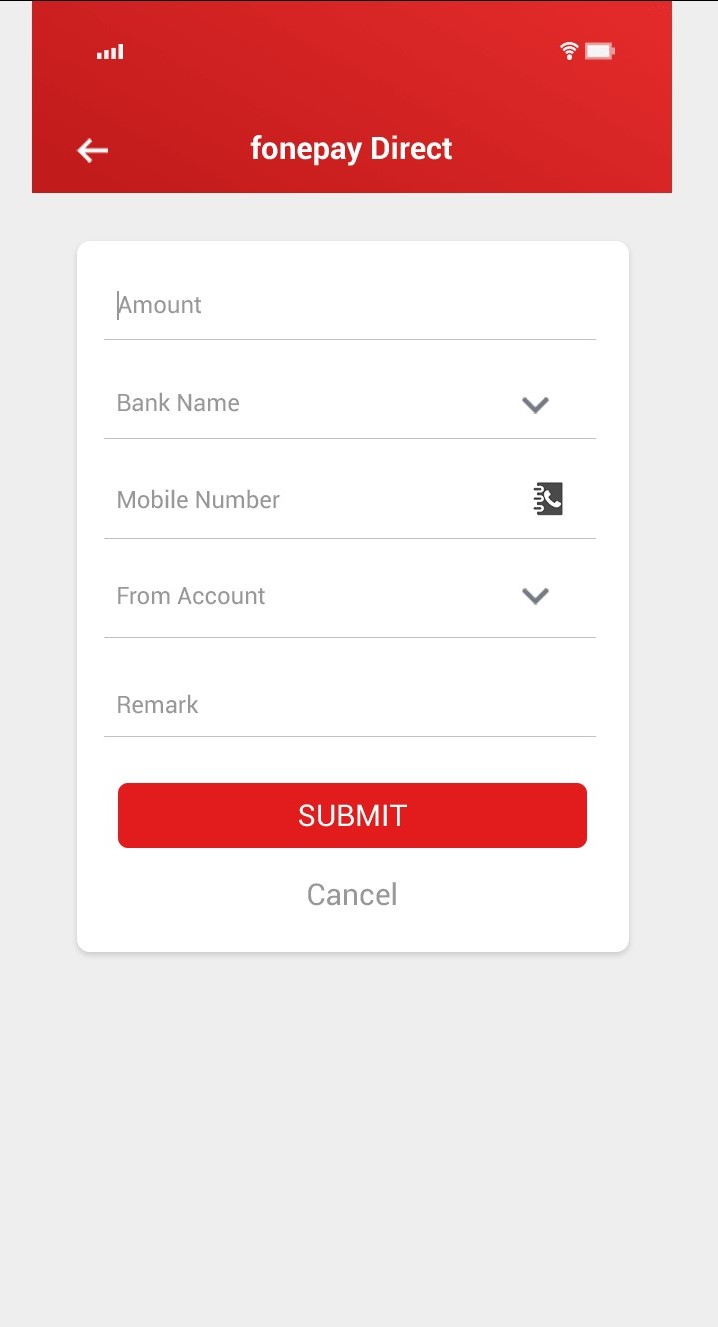 5. Confirm the entered details and then enter the transaction pin of your mobile banking app.
After the transaction is successful, you'll be eligible for the contest. FonePay is showering these back to back offers to encourage people to make digital transactions as much as possible. It means, you can earn while making safe transactions. Both of the offers will end on 31st Ashadh. So, hurry up and secure your probability of winning the prize within these remaining 3 days!
Also Read:
Good News for eSewa Users: eSewa Offers Free Bank Transfer Service
About FonePay
FonePay is a product of F1 Soft group, serving as a Payment Service Operator since 2004. It has a number of digital products like FonePay Offer, FonePay Direct, Fonepay Merchant, QR Payment, corporate Payment and many more. These products have unique utilities to the specific group of users. For instance, FonePay Direct is for the banking customers which allows them to transfer funds within the banks easily. It supports majority of the mobile banking apps. Similarly, FonePay has its own QR code payment system which allows the vendors and merchants to receive payments via QR codes. All of these products are serving for the digital conversion of financial transactions.
At present, FonePay has a wide network of 50+ banks and financial institutions which serve more than 13 million banking customers. Similarly, it's product eSewa is on the top of digital wallets which has reached the milestone of acquiring more than 7 million customers within its 10th anniversary in 2019.