 Fantech MH87 Multi-Platform Gaming Headset is one of the best gaming headset that you can buy at the moment. The Fantech has officially lowered the price of MH87. The MH87 was available in the Nepalese market at NPR. 9,999 which is now available at NPR. 3,999. Therefore, this is the deal you shouldn't miss or let this headphone slip out from your hand.
Adding to this, if you are looking for a multi-platform gaming headset then this can be the one for you. Like the name suggests – the Multi-Platform Gaming Headset due to which this headphone is compatible with Xbox One, PC, Laptops, PlayStation 4, and other devices as well. The RGB lighting does enhance your gaming experience. And, to make it better, the noise-cancelling microphone amplifies your gaming experience even more. You should be able to deliver your crispier voice without much disturbance. The MH87 packs a Nylon braided cable that gives a premium feel to the headset. Also, the headphone does feature an adjustable headband for comfortability. Let's check out the price, specs, and features of the MH87 headphone.
Specifications: Fantech MH87 Multi-Platform Gaming Headset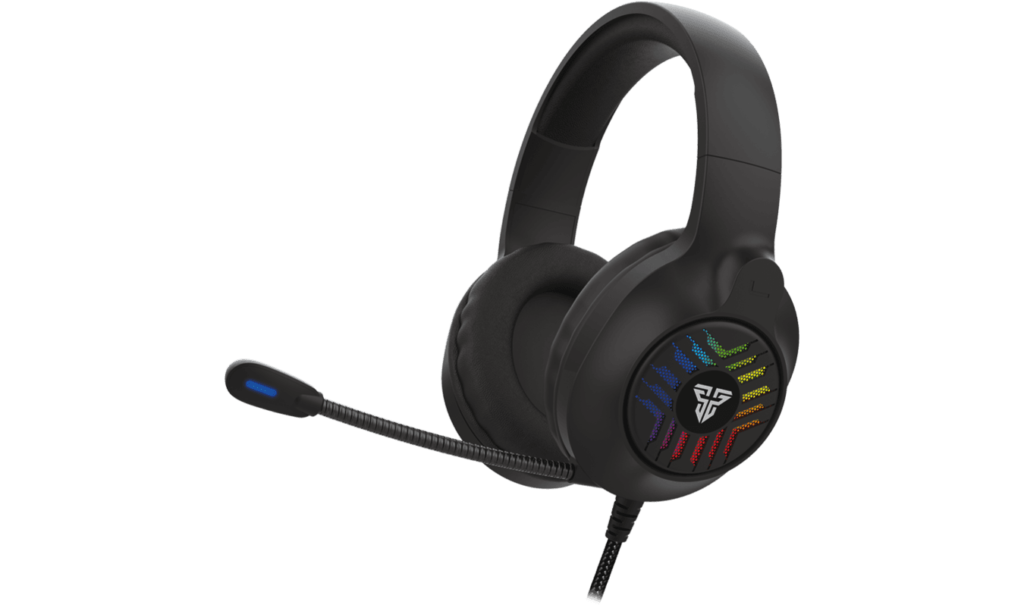 | | |
| --- | --- |
| Channel | Stereo 3.5mm Gaming Headset |
| Speaker Driver | 50mm |
| Illumination | RGB lighting |
| Remote Control | In-line remote control |
| Microphone Design | Foldable |
| Microphone LED | Yes (Red) |
| Microphone Pattern | Omni-directional |
| Detachable Microphone | No |
| Weight | 315gr w/o cable |
| Software | No |
| Connector Type | TRRS + USB |
| Cable Material | Nylon braided cable |
Fantech MH87 Gaming Headset Price in Nepal
Model
Price in Nepal
Fantech MH87 Multi-Platform Gaming Headset
NPR. 9,999
NPR. 3,999
Where to Buy
Email:

[email protected]

Orders and customer service inquiry : 015535139
For Warranty Claims: 014246324
Call : 9863473726
Pipal Bot, Dillibazar near, Kathmandu 44600
Is this headphone really a good deal you shouldn't miss? Well, considering the price that they are offering this headphone makes it the best affordable gaming headphone to buy right now.