Video Chats has been a very well-known replacement of in-person social gatherings during this lock-down phase. Lately, there has been a massive hike in video chat users as well. So, Facebook announced the global rollout of "Messenger Rooms" making it freely available to everyone, on both mobile and desktop. Messenger Rooms is basically an alternative to Google Meet, Zoom, and Microsoft team. 

What is Messenger Rooms?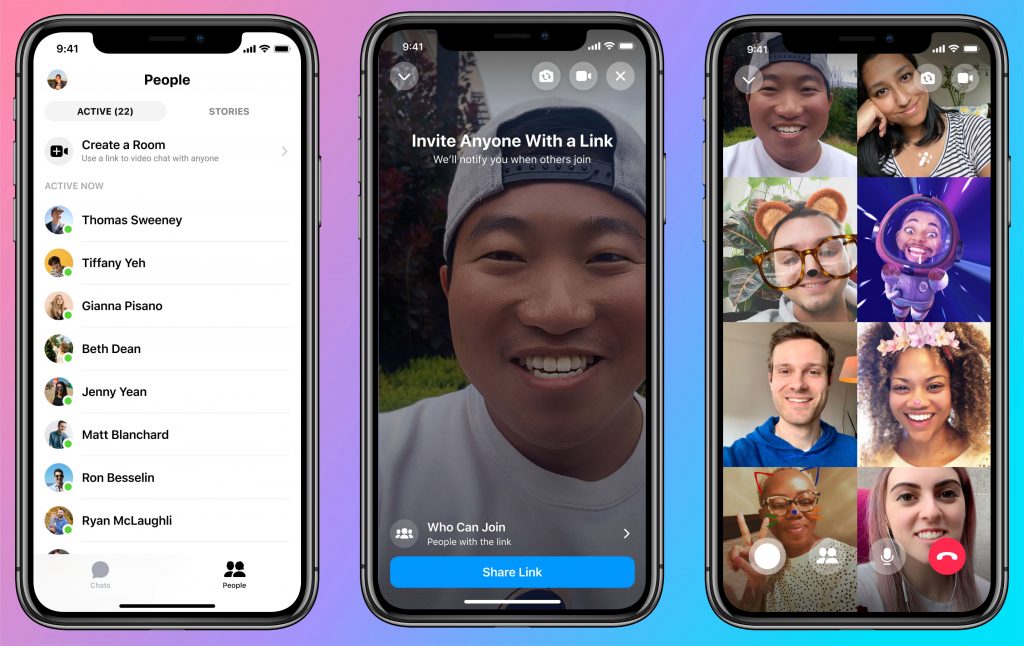 Messenger Rooms is a step-up version of Facebook Messenger's video calling function which allows up to 50 people to chat on video with no time limit. Also, users can use the app through either the main Facebook app or through Messenger. The users can set limits on who can join, or also can make it public to anyone with the link even if they don't have a Facebook account.
There are various functions including "hanging out" or "happy hour," as well as custom setting where user can choose who's allowed in. The same thing can be done from the top of the Facebook News Feed in the main app as well.
Now, something that users should be aware of is that they can choose to make the room available either friends or just anyone in their friend list. If they decide to make it public to your entire friend's list, it will show up at the top of the News Feed for their entire network, so be careful before making it public. And definitely be cautious about where you put the link.

With better quality and filters like AR filters and virtual backgrounds, there is so much to explore. But, leaving the chat room open without ending it can be a little edgy because it should be done manually and if you mess up you will accidentally be opening up the group video chat to more than 500 uninvited people.
Although the chat room is a better and polished video-chat option, it doesn't have end-to-end encrypt calls, as it does on WhatsApp. However, it says it will not view or listen to calls, just as it doesn't do on Messenger. The company is also advising users to report rooms where unlawful behaviour is taking place.
How to Create New Messenger Rooms?
For Mobile
Open the Messenger app
Tap the "People" tab
Tap "Create a Room."
To invite others, tap "Share link" and select the contacts you want to share the Room link with. You can also specify if you want anyone with the link to be able to join your room—no Facebook account required—or whether you'd like to limit your room to Facebook users only.
For Desktop
Open Messenger on via Facebook's site (or messenger.com)
Click the "Start New Room" camera icon at the top of the left-hand menu.
A new window will pop up. Click "Continue as [you]" to start a room.
To invite others, copy, paste, and send the URL at the top of the Room window to anyone you want to invite.
How to join a Room in Messenger Rooms?
Joining the messenger room is very easy, you just have to click the link that has been shared via Messenger which will take you to the chat room and that is it. As you do that you can easily join the room.
In conclusion, the messenger room comes with the advantage of allowing up to 50 people in a single room which might just be a very adequate replacement for zoom and all other video chatting apps. So, it will be very interesting to see how it will perform in the global scenario.