 Since the strike of Covid-19 pandemic, the buying behavior of Nepali customers has changed by a great extent. They have started prioritizing ease, safety and convenience. Keeping in mind the same thing, Fab Bud, Nepal's own hyperlocal delivery platform was launched. This platform helps a user to buy and deliver anything ranging from grocery, food, medical items etc. to the doorsteps. With live tracking, users can even track the delivery status. The service is currently available in Kathmandu, Lalitpur and Bhaktapur.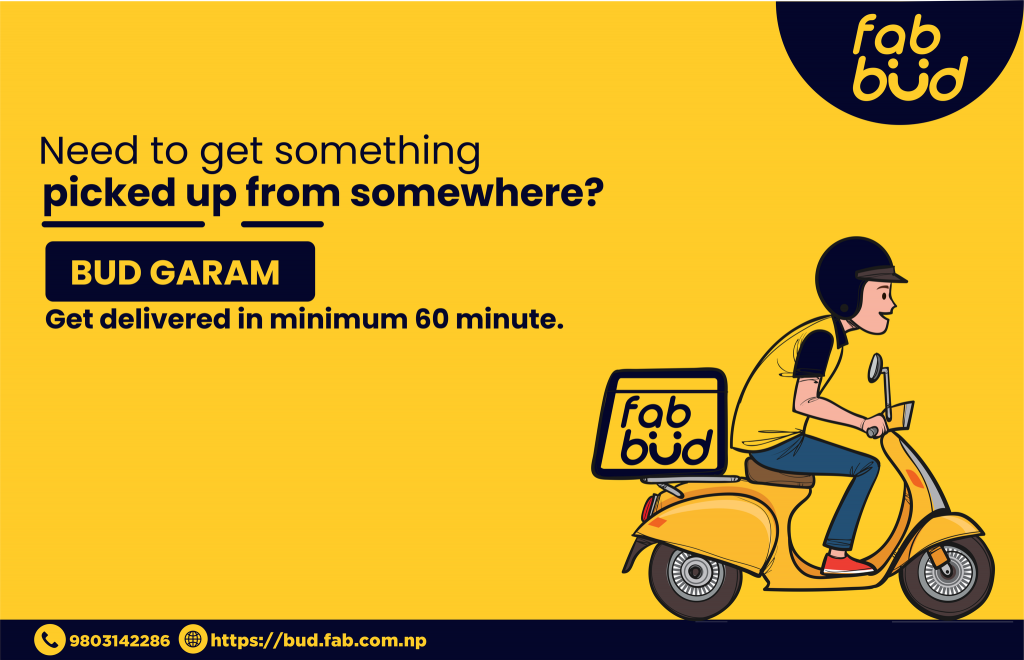 How to use Fab Bud?
Using Fab bud is extremely easy. All you have to do is sign up in their website and then select what you want to buy or deliver. Then, you need to inform the delivery partner the same thing. Fab bud currently allows up to 10-12 Kgs of products while delivery. Additionally, the users do not have to wait for 2-3 days to get their goods delivered inside the Kathmandu valley.
This platform also connects the local offline stores to customers through the delivery platform. Likewise, it enables customers to immediately purchase products or request for delivery. Now, local shops do not have to add many things to their existing infrastructure. In this time of economic insurgency, they can effectively utilize Fab bud's platform to reach out to more customers from a different geographical location.
Fab bud provides business panel from where users can create pickup/drop as per their need and here are some features:
Lighting fast deliveries
Real time tracking 
Multiple drop locations
Schedule the deliveries
After delivery COD settlement
Chat with rider during deliveries
Your own tracking pages
Proof of deliveries and delivery timeline
Live order support
Coming Soon in Fab Bud
The team is currently working on adding some new features to the platform. Very soon, they are starting a new grocery delivery feature from where people can get groceries delivered in minimum 60 minutes with live tracking. To use this feature, customers will make their grocery list, send it to Fab bud along with their drop location and they will deliver at their doorstep in a minimum 60 minutes. Delivery charges will be determined as per the app and the original bill amount.
Also Read: Hamrobazar Bug Bounty Program | Earn Upto $150 per vulnerability