 eSewa, the leading digital wallet in Nepal, has launched a eSpeaker device that notifies details about transactions through voice to make digital payment confirmations easier and more efficient.
In the launch ceremony held at F1Soft Group Tower on Kartik 1 (October 18), eSewa announced that the eSpeaker device offers instant payment receipt confirmation through an internet connection, via a SIM card or Wi-Fi.
Most interestingly, the eSpeaker device is completely manufactured in Nepal by Yarsa Tech. The device has been priced at Rs. 4,000, and is available at Rs. 3,600 as launch offer.
What is eSpeaker? Why was it necessary?
The eSpeaker is an audio alert device that provides real-time payment notifications through voice, offering a reliable and user-friendly solution for eSewa's QR merchants to verify payments.
Previously, both customers and merchants used to face challenges when confirming QR scan payments, with delays in receiving SMS notifications often leading to confusion. In these scenarios, customers had to convince merchants by showing the "transaction successful" message or payment history, while merchants lacked an easy means of verifying the authenticity of the customer-presented transaction success messages.
Moreover, in the context of larger businesses, where transactions were conducted through staff members, ensuring payments were received was difficult. The eSpeaker device will solve all these challenges by providing instant payment confirmations.
Key Insights from Chief Executives
Subas Sharma, Director of F1Soft, expressed confidence in the device's potential to support small businesses and customers. He also highlighted eSewa's role in promoting digital payments and strengthening Nepal's digital economy for 15 years.
Likewise, speaking at the event, Yarsa Tech's CEO, NJ Subedi revealed that Yarsa Tech, a company established just two years ago, had dedicated time to research and develop the eSpeaker. The team also plans to make different versions of this device for various other purposes such as ride sharing and food delivery, in collaboration with eSewa.
Similarly, President of F1Soft, Biswas Dhakal, emphasized that this collaboration between eSewa and Yarsa Tech, would foster technological advancement in the country, encouraging collaboration that will ultimately develop the entrepreneurial ecosystem. In the event, Dhakal demonstrated how the device works by sending Rs 2,500 through his eSewa wallet.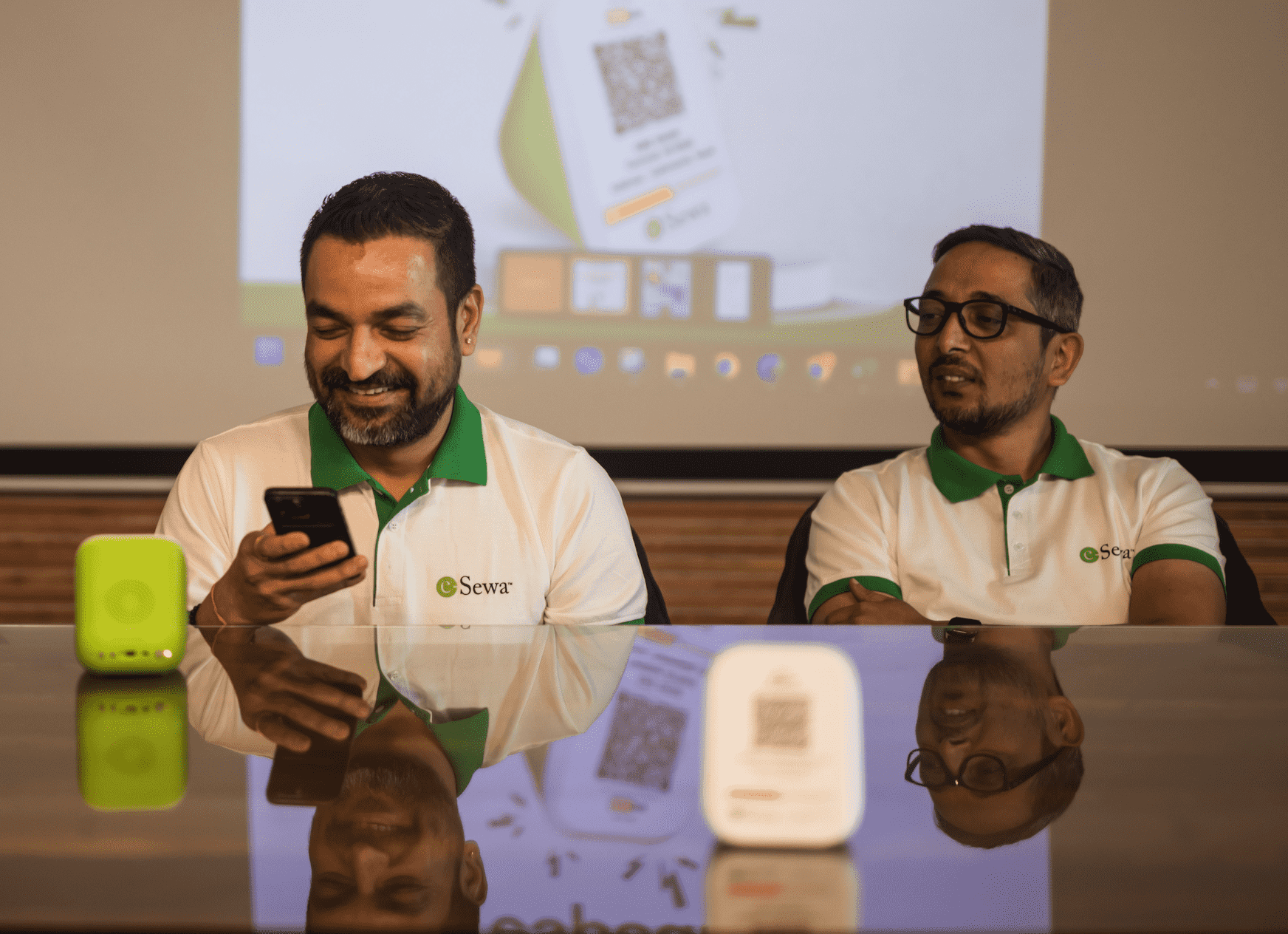 Likewise, Diwas Sapkota, CEO of Fonepay, expressed his gratitude to Yarsa Tech for delivering the high-quality device made entirely in Nepal at a reasonable price. He highlighted the growing hardware manufacturing sector in Nepal, that's catching up with the software industry that has seen rapid advancement.
Meanwhile, Jagdish Khadka, CEO of eSewa expressed his confidence that this device would be particularly beneficial to small and medium-sized entrepreneurs who find it difficult to read SMS received in English.
Unique features of eSpeaker
The eSpeaker currently offers payment confirmation messages in Nepali and English. In the future, the company plans to expand its audio alert services to include other major local languages as well, such as Maithili and Newari.
eSewa believes that with the arrival of the eSpeaker device in the market, it will greatly simplify the experiences of both customers and merchants. It eliminates the need for merchants to repeatedly check their phones for payment confirmation SMS. With the eSpeaker device, customers no longer need to show a 'successful payment' screen on their phone, and merchants can confirm payments even when the account holder or phone is unavailable. This instant voice transaction confirmation system is expected to benefit all parties involved.
Price and availability of eSpeaker
To order an eSpeaker, merchants can visit eSewa's website or mobile app and go to the "New Services" menu and select "eSpeaker Request". Once the submitted form is approved, eSewa will deliver the device to any requested location in Nepal.
Currently, merchants have the option to purchase the eSpeaker device with a one-time payment. While the standard price is Rs 4,000, eSewa is offering a special festive season and launch offer, allowing merchants to get the eSpeaker for just Rs 3,600. In addition, eSewa will provide a 12-month warranty on the device.
According to eSewa, the eSpeaker device can be ordered from Kartik 1, and the merchants will receive the device after Chhath.