eSewaPasal is an online shopping website in Nepal run by one of Nepal's largest IT companies, F1Soft. Also the owners of Nepal's first and popular online payment platform eSewa they acquired BhatBhateniOnline which had gained great popularity in the market and rebranded it as eSewaPasal.com. Launched in September 2018 eSewaPasal has been focusing on making online shopping fast, easy and secure while providing the best customer experience.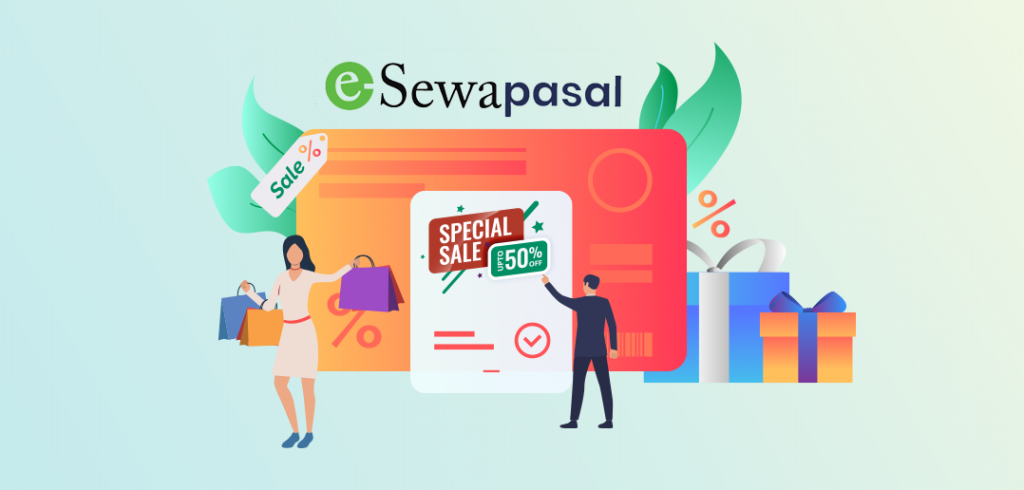 eSewaPasal provides a wide variety of products at the best available prices for the customers to cater to their needs and demands. It will save you time and lets you escape from the hurdle of visiting different stores to find the thing you need. You can easily choose the product you want from a comprehensive range of choices, add it to your cart and check out with just a few clicks. Just place your order and you shall have it delivered to your doorsteps for free within 24 hours courtesy of their fast and reliable delivery services. You also have the option to pay online through online payment platforms like eSewa and Fonepay or you can make your payment at the time of delivery. That is as easy and simple as it can get for shopping online.
Ever since the launch, eSewaPasal has been providing attractive offers for its customers, from discounts to cashback, which has been catching the eyes of consumers and shown that this company is dedicated to providing the best deals for its customers. Thus, eSewaPasal really does make the experience of shopping online a happy one.
Besides the discounts, eSewapasal offers free delivery within the next business day of purchase on a minimum order of Rs. 1000.
Mentioned below are the offers currently available at eSewapasal.
Flat 5% cashback on all purchases made via eSewa

Don't use eSewa already? Well, Here's one more reason to join the popular online payment platform as you can get a flat 5% cashback on any payment made through eSewa while shopping on eSewaPasal.com. Join now and save your valuable money.
Flat 5% cashback on Fonepay mobile and QR payments

Make an online payment through selected Mobile Banking Apps during checkout or through QR and get an instant 5% cashback on your purchase. Shop smarter at eSewaPasal.
Up to 16% off on Samsung Smartphones:

Get your favorite Samsung Smartphone at a cheaper price with up to 16% off only on eSewaPasal. Hurry up and grab this amazing deal while the offer lasts. Click Here to learn more.
Up to 31% off on Philips products:

eSewaPasal is here to fulfill your necessities by bringing you premium Philips products at up to 31% off. They offer a wide range of products from which you can choose. Click here to order now.
5% off on Optisafe Distress Companion Gadget:
SOS Alert, Audio Recording, Visual Recording, Distress Alarm, and Live Location Tracking. Safety device for SOS based situations and has 5-6 months battery back up with changeable batteries. Ensure your Safety with Optisafe Distress Companion now available at 5% off on eSewaPasal. Click Here for more
Up to 50% off on Vidvie Data Cables:
Fast Charging Vidvie Data cables now available at up to 50% off only on eSewaPasal. Log onto eSewaPasal.com and get yours now. Don't miss out on this amazing deal. Click Here for More.
15% off on PTron Products:
Get High-quality PTron products delivered to your doorstep at 15% off. From Bluetooth headsets to Data cables they have got it all. Check them out at eSewaPasal.com now and get your hands on their products. Click here for more details.