eSewa, the first-ever digital wallet in Nepal has always been working on bringing the best for its consumers. Recently, eSewa has brought a new scheme called "eSewa privilege pack" considering the current Covid-19 situation. In this pack, users can get various offers that will benefit both their health and bank account.

What's included in the eSewa privilege pack?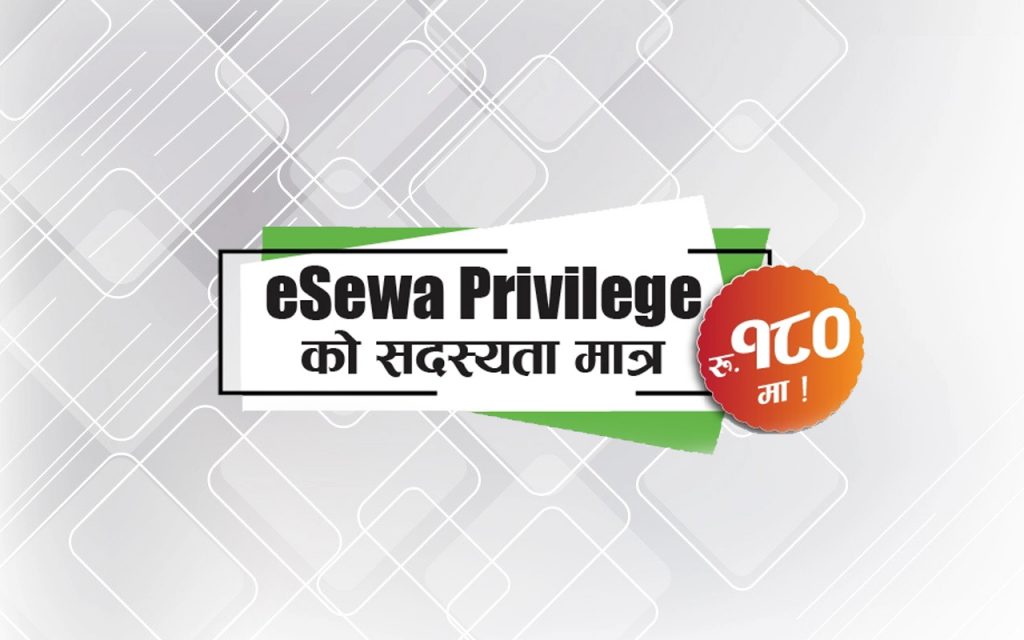 Cashback
Dami Music Premium pack
Online consultation for Covid-19 from top doctors online
Discounts on lab test packages
Health-care cash funds up to 10,00 per year
Upto 1,00,000 insurance.
Cash Back:
Here users can get Rs 15 instant cashback on the spot after paying for this package and verifying it.
Dami Music Premium pack:
Who can say no to music right? So, with the purchase of this package, we can get one-week premium membership on Daami music app for free. With this, we can access some amazing features such as downloads, karaoke, and much more.
Online consultation about Covid-19 from top doctors online:
Here we can get free consultation about Covid-19 from the top doctors online on nepalfightscorona.com for up to 1 month. This will give you the benefits of true valid official news about the current situation. Moreover, you can also know about preventive measures, symptoms, and precautions of this current global COVID crisis.

Discounts on lab test packages:
Under this offer, users can get discounts on their lab tests packages from up to Rs 250 to Rs 2680 from Bidhana health care. To use this offer, the users have to use the received voucher on the Bidhana app and get treatment and lab tests on many different kind of pains and diseases.
Heal care cash funds up to 10,00 per year
Under this offer, users can get Rs 1000 per day in case of emergency and admitted to the Nepali government hospital. The maximum amount the patient can receive is Rs 10,000.
For this offer, the patient must be admitted under the Nepal government certified hospital
This doesn't imply for the patients above 60 years.
This offer takes 17 days to be verified for the Covid-19 enrolled users so, the users can only consume this privilege after 17 days of waiting time.
Upto 1,00,000 insurance:
This is a Death benefits fund where the consumers can get NPR 100,000 in the occurrence of death due to the accident. This fund will not be accessible for death due to all the following reasons.
Suicide
Depression
Over-consumption of alcohol and drugs
flying other than as a passenger in a regular airline, hazardous sports like paragliding, bungee jump, horse race, racing, polo, hunting, scuba diving, mountaineering, shooting, etc.
Nervous breakdown, injuries to nerves or hypertension.
Willful exposure to unnecessary danger except to save human life.
In case of any criminal activities
How to get the eSewa privilege pack:
Open the eSewa app ad login
Go to the search bar and type and click on eSewa privilege option
It will direct you to verify your id, so go ahead and type your id then proceed once you are done
Go ahead and ill in the essentials like your name, eSewa id, date of birth and confirm the cash and proceed
Recheck the summary and proceed if the typed information is correct
Now, use your pin code and voila your done.
Price of the eSewa Privilege offer: NPR 180/-