Genese Solution, the official reseller of DTEN, the groundbreaking, interactive and best-in-class video conferencing device specially designed for Zoom has officially opened its pre-bookings for the product in Nepal.
DTEN is ideal especially for home offices, board rooms, executive offices, and conference rooms, and transforms any place into a powerful interactive video-enabled meeting space and makes collaboration simple, flexible, and versatile.
With DTEN, one can foster productivity anywhere and everywhere while saving valuable time and money and now it is available in Nepal as well.
Genese currently offers three variants of the brand's products namely DTEN D7 55 inches, DTEN D7 75 inches, and DTEN ME 27 inches. It is basically a set of display devices.
DTEN features: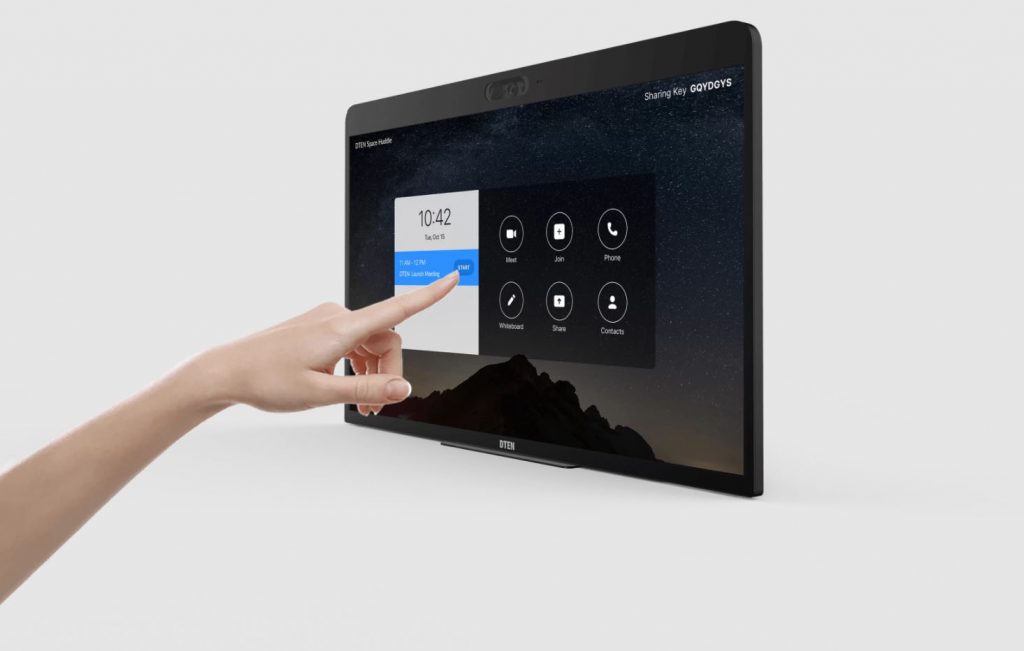 A single device for video conferencing, whiteboarding, and sharing documents.
Ultra HD 4K Camera
120 Degree Field of View
Sophisticated DSP Sound Technology and Periodic AI updates (AI-powered)
16 microphone array (ensuring the clearest audio)
Best of breed video collaboration software-Zoom Rooms
Lightweight with 55 inches monitor weighing 23kgs & 75-inch monitor weighing 38 kgs.
Ideal for home offices, focus rooms, executive offices, huddle rooms & small meetings, conference rooms & board rooms accommodating up to 15 people.
DTEN Price in Nepal
DTEN 55 inches- NPR. 690,584
DTEN 75 inches- NPR. 1,264,866.8
DTEN ME 27 inches- NPR. 151,354.40
Genese Solution is offering an 11 months warranty on the product and other necessary support features.
Also Read || Genese Launches Facebook Portal TV in Nepal
How to Book?