From homes, small businesses, and restaurants to corporate offices and hotels, DishHome Fibernet provides high-speed internet. DishHome has now launched its 300 Mbps & 600 Mbps Internet plans for their customers. DishHome Fibernet presents Wi-Fi 6, Nepal's First ISP with Artificial Intelligent Technology with Higher Bandwidth.
What is WiFi 6?
The internet and WiFi access are now regarded as extremely essential to us and are absolutely necessary in our daily lives. WiFi 6, which is faster than 802.11ac (Wi-Fi 5), is the next-generation wireless standard that provides higher data transfer speeds. When using a single device with a Wi-Fi router, the maximum possible speeds should be faster with WiFi 6 than with Wi-Fi 5.
When you're in a crowded area with a lot of Wi-Fi enabled devices, Wi-Fi tends to slow down. Wi-Fi 5 has a maximum throughput of 3.5 Gbps, whereas WiFi 6 has a maximum throughput of 9.6 Gbps across multiple channels. Wi-Fi 6's data encoding is more efficient than its predecessors, resulting in increased throughput. Local networks may not attain this maximal speed in real-world scenarios since it is only a theoretical potential. By managing massive amounts of network traffic more efficiently, Wi-Fi 6 can result in up to 75 percent less delay.
Read more about WiFi 6: Wi-Fi 6 Explained-The Next Generation Wi-Fi
About DishHome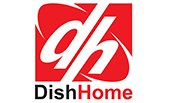 DishHome is the DTH service provider in Nepal, operated by Dish Media Network Ltd. It was founded in 2010 following the merging of two DTH companies, Home TV and Dish Nepal. It offers all of the major Nepali channels, as well as Hindi and English language general entertainment channels, as well as pay channels in sports, music, movies, news, and children's shows.
Also Read: DishHome brings 300 Mbps & 600 Mbps Internet Plans
About DishHome Fibernet

DishHome Fibernet aims to become the leader in the Internet Service market, with over 11 years of experience and a reputation as one of the most popular company(DishHome) in the television service industry. It is dedicated to assisting the country in the modernisation of communication services by providing improved broadband capacity to support the growing use of wireless devices in the workplace and among people.