 Khalti has introduced special Valentine's Offer for its customers on mobile top ups for this valentine's week. While making mobile top ups, you can get a 20% coupon cash back in an instant.
The coupon is named "LOVEWEEK" and shall be valid from 8th Feb 2022. You can redeem the coupon later on.
For instance, if you top up your mobile number with Rs 20, you will get a flat 20% coupon cash back, i.e. Rs 4. Then you can redeem that coupon amount later on.
How can you participate in the Khalti Valentine's Offer?
You can get this offer in only mobile top ups. For this, you need to go to Khalti's official website or open Khalti mobile app.
If you do not have Khalti mobile app, you can download it for both Android and iOS devices.
After downloading in signing up for it, you need to log in to your Khalti account and then follow these simple steps:
On the home screen, click on "Top up" option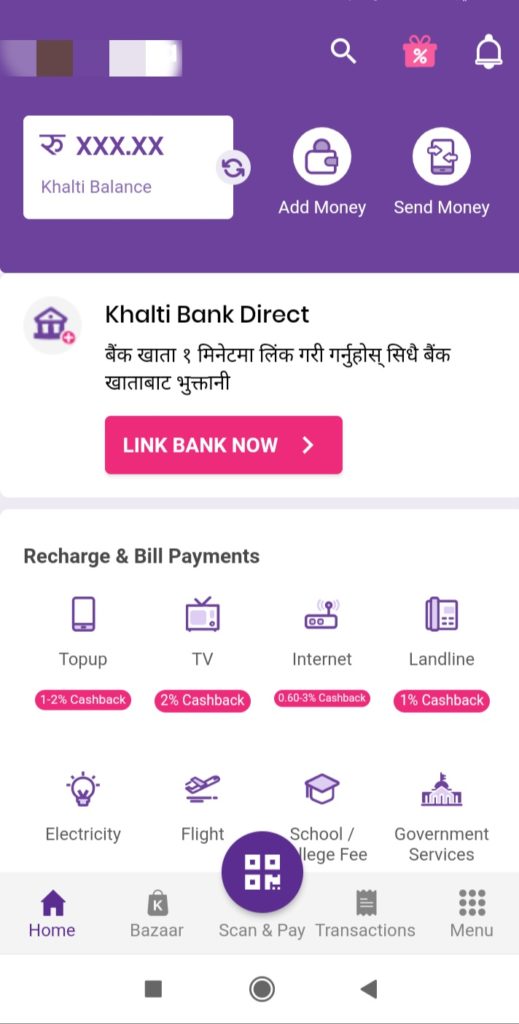 Then, enter the mobile number you would like to top up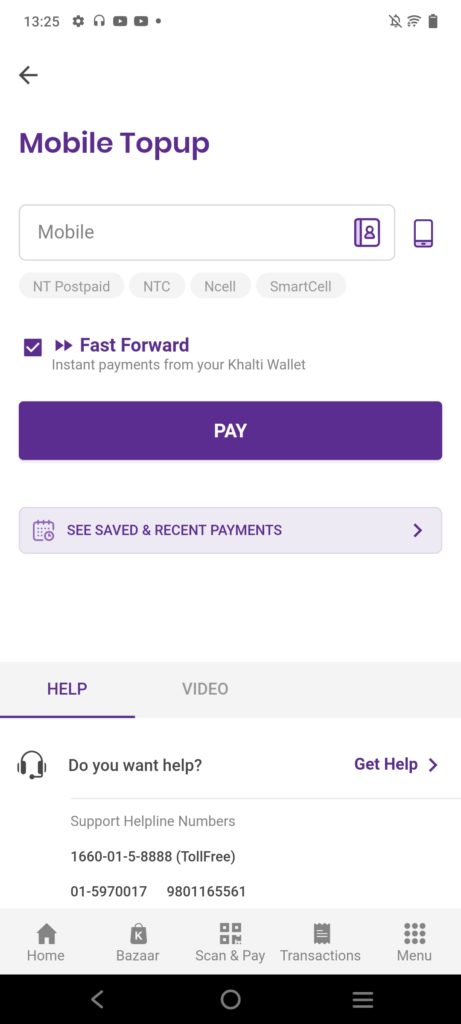 And then, scroll down and click on "Apply Promo Code". There, enter the coupon code "LOVEWEEK"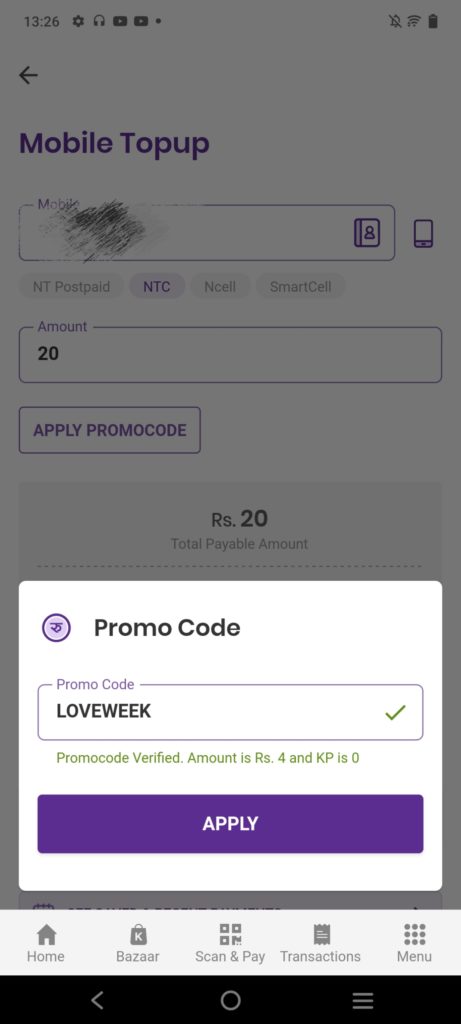 Click on "Apply". You will get to see the coupon amount and the payable amount like this.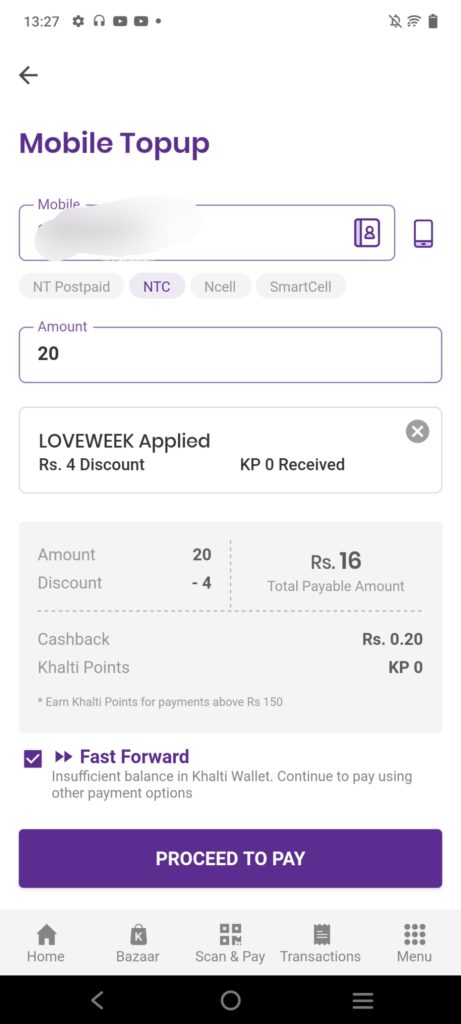 Click on "Proceed to Pay" for completing the transaction.
Here are the terms and conditions about Khalti Valentine's Offer
The user must have linked their bank account to redeem the coupon. Here's how you can link a bank account.
The value of the coupon is 20% up to Rs 100. That means you can top up up to Rs 500 and get maximum coupon up to Rs 100 in this offer.
The coupon shall be valid on top ups only.
And it is valid for single use only. You can not use this facility more than once.
This coupon is valid for all the customers and at Khalti POS
The offer is valid till 12th February 2022.
So, get ready to celebrate this valentine's with your loved ones and enjoy talking with them through your phone. For that, you can benefit from this Khalti's Valentine's Offer.
Also Read: Khalti is back with "Udaan aba matra Ru.1" Campaign: Win Flight Tickets, iphone 13 and more