 DishHome Fibernet has now expanded its services to more than 1 lakh customers. DishHome Fibernet, which debuted in February 2020 with cutting-edge technology, is dedicated to providing businesses and residents with fast, cheap, and dependable internet technologies and systems. The fiber net technology was created by Huawei's most experienced engineers, with no compromises made in terms of speed or quality.
From homes, small businesses, and restaurants to corporate offices and hotels, DishHome Fibernet provides high-speed internet. They claim that when it comes to entertainment for its consumers, they make no compromises. If the internet service is disrupted, DTH subscribers have a standby TV connection, so there is no space for boredom. DishHome Fibernet includes 25 Mbps, 30 Mbps, 40 Mbps, 60 Mbps, 80 Mbps, 100 Mbps, 300 Mbps and 600 Mbps packages as of now. Initially, Dish Home's Fiber Internet Service was available at places within Kathmandu Valley. Now, the fibernet service of Dish Home is available outside the Valley as well.
Also Read: High Speed Internet in Nepal: Plans , Price and Package
About DishHome Fibernet

DishHome Fibernet aims to become the leader in the Internet Service market, with over 11 years of experience and a reputation as one of the most popular company(DishHome) in the television service industry. DishHome Fibernet is dedicated to assisting the country in the modernisation of communication services by providing improved broadband capacity to support the growing use of wireless devices in the workplace and among people. DishHome promises to provide the exact amount of Mbps that their customers have purchased. According to them, the fiber net technology was created by Huawei's most experienced engineers, with no compromises made in terms of speed or quality.
DishHome Fiber Net mobile app features allow users to track speed, internet consumption, make fund transfers, interact with customer service, take advantage of the newest deals, and utilize the wallet tool to take advantage of the incredible incentive.
Their fiber net crew has you covered when it comes to troubleshooting, DIY hacks, and on-the-spot servicing. Users can reach out to them via the app, phone, or email. To know more about DishHome Fibernet services, you can refer to our following articles:
DishHome Fibernet Coverage Area
Coverage Area List: List of all the available service areas
About DishHome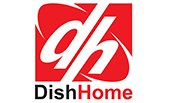 DishHome is the DTH service provider in Nepal, operated by Dish Media Network Ltd. It was founded in 2010 following the merging of two DTH companies, Home TV and Dish Nepal. It offers all of the major Nepali channels, as well as Hindi and English language general entertainment channels, as well as pay channels in sports, music, movies, news, and children's shows.
What does DishHome Offer?
Apart from TV channels, DishHome also provides internet service under the name DishHome Fibernet. Talking about the features of DishHome DTH service, they are listed below:
HD channels
You can Record, Pause and Play Live TV
Movie on Demand
No Disturbing Ads on Screen
In-built Electronic Program Guide (EPG)
Multi Dwelling Unit (MDU) for multi-storied buildings, Hotels and Resorts
Channels without Ads (Clean Feed)
DishHome recently launched a 4K streamer which is its own streaming device with 4K HDR capability with Dolby Audio and Android TV OS. You can easily find a DishHome 4K streamer in your local DishHome dealer. So, contact your nearest dealer to get your own 4K streaming device.
More info on DishHome 4K Streamer: DishHome Launches 4K Streamer For an Exquisite TV Viewing Experience