Three days prior that is on the 11th of August, on New product launch event in Beijing, Xiaomi introduced its new humanoid robot. Last year, Xiaomi unveiled the quadruped robot 'CyberDog'. This year adding a new member under the Cyber series, Xiaomi presented its first-ever humanoid robot 'CyberOne'.
'CyberOne' is a humanoid robot meant that can successfully detect and understand 45 classifications of human emotions along with 85 types of environmental science. There's no doubt that it is a humanoid robot with well-developed coordination and exceptional motion capabilities.
At the event, the Founder, Chairman, and CEO of Xiaomi Group said in the statement that all the AI and mechanical capabilities of the humanoid robot were self-developed by Xiaomi Robotics Lab and they have invested bulks in R&D spanning various areas, including software, hardware, and inventing algorithms.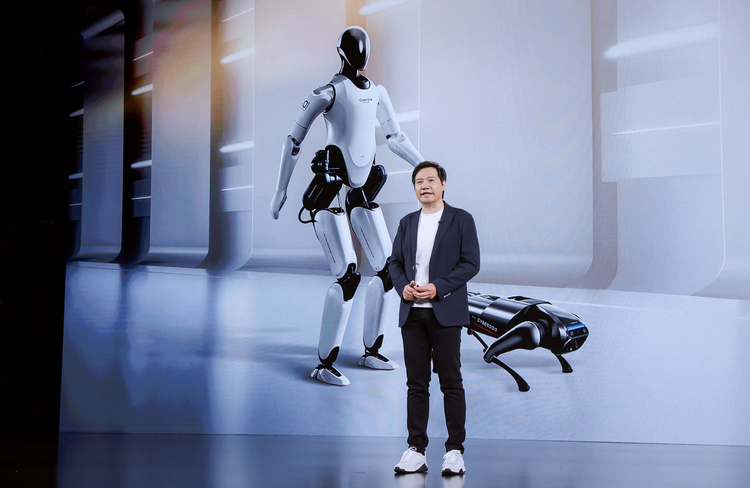 Mechanical features of CyberOne
The humanoid robot measures 177cm in height and 52kg by weight and has an arm span of 168cm. It is fitted with advanced arms and legs; hence, it can walk on two legs, support bipedal-motion posture balancing, and reach a peak torque of up to 300Nm. The humanoid robot supports freedom in motion up to 21 degrees and flexes a real-time response speed of 0.5 ms for every one degree of freedom. This enables it to fully stimulate human movements.
The motion of a robot depends on the performance of each joint motor that is not large-sized and generates more kinetic energy. For the upper limb joint, Xiaomi developed a high-efficiency motor weighing only 500g with a rated output torque of up to 30Nm. Similarly, the hip joint motor is capable of instantaneous peak torque of up to 300Nm. These motors are developed and installed so as to ensure the flexibility of the robot and to make the motions efficient.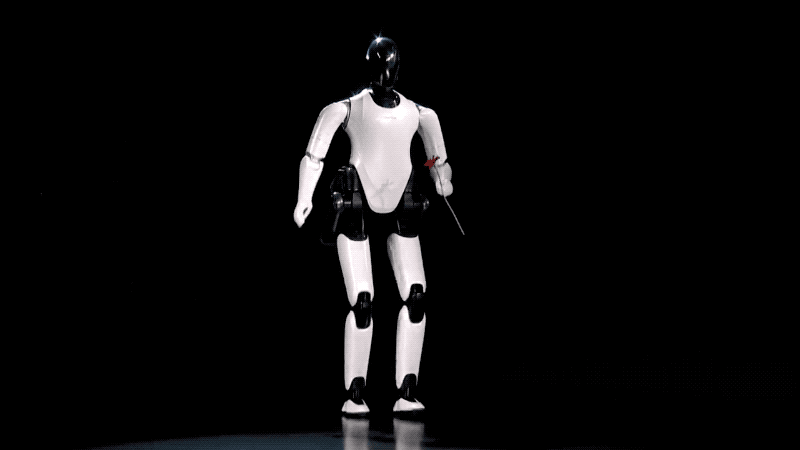 The humanoid bipedal control algorithm developed by Xiaomi programmes the robot's walking posture to be both natural and stable. In to the bargain, the robot is capable of holding up to 1.5kg in weight with a single hand and programming.
Mechanically, the humanoid robot is more complex compared to the previously invented 'CyberDog' as it requires more powerful motors, degrees of freedom, and complex humanoid biped control algorithms.
What makes CyberOne humanoid?
The humanoid robotcan can interpret 3D space and recognize individuals, gestures, and expressions as it is equipped with a self-developed Mi-Sense depth vision module and combined with an AI interaction algorithm. This enables the robot to not only see but to process its environment. A MiAI environment semantics recognition engine and a MiAI vocal emotion identification engine have been equipped for communication that enables it to recognize 85 types of environmental sounds and 45 classifications of human emotion. These two engines were also developed by Xiaomi itself.
The features integrated into its processing units, can not only detect emotions like happiness and sadness but can even comfort the owners at sad times. The processing units are paired with a curved OLED module to display real-time interactive information.
Verdict
From inventing smartphones to bionic and humanoid robots, Xiaomi has come a long way on the verge of exploring and expanding its innovations and still has a long way to go. This is a sign of the company incubating a technological ecosystem and connecting to the world in a unique way. On top of that, humanoid robots are valued in the present context as they can be used to simulate human processes of perception, cognition, decision-making, and execution. Hence, this is a praiseworthy step for Xiaomi.
Also Read: Samsung Galaxy Z FOLD 4 Launched; Here's what it offers!