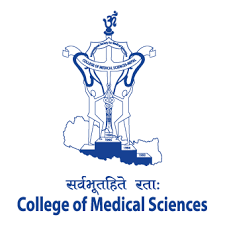 College of Medical Science has already made application available for foreign students willing to pursue MBBS and various other medical degrees in Nepal. Typically, Indian students enthusiastically take advantage of this opportunity. In this article we will be talking about College of Medical Sciences and the procedure that foreign students need to follow to get admission in the college.
College of Medical Science located in Bharatpur, Chitwan of Bagmati province is one of the 15 private medical colleges in Nepal. Affiliated to Kathmandu university, College of Medical Science is the second private medical college in the country that was established in 8th August, 1993. Moreover, the college is recognized by the Nepal Medical Council, Sri Lanka Medical Council, General Medical Council of Great Britain (UK) and is also enlisted in the Educational Commission for Foreign Medical Graduates of USA (ECFMG) and WHO 's World Directory of Medical Schools.
The college enrolled the 1st batch of MBBS student admissions in the year 1996. Hence, as of 2021\22; 26 batches of insightful MBBS graduates have got their medical degree from the college. The 26 batches include:
Seat Distribution in College of Medical Science
Annually, College of Medical Science admits 100 MBBS students 20% (20 students) of which are nominees selected for scholarship by the government. Let's see how the 100 seats are distributed for different category.
| | |
| --- | --- |
| Category | No. of seats |
| Nepali students (paying) | 30 |
| Foreign students | 50 |
| Scholarship holders from open category | 11 |
| Scholarship holders from reserved category | 9 |
| Total | 100 |
COMS is one of the two medical colleges of Nepal that provides 50 seats, the highest number of seats for foreign students available in a Nepali medical college (another one is Manipal College of Medical Science).
About Application Form
As stated earlier, application of foreign students has already been made available by the college. A MBBS aspirant from abroad willing to study in Nepal cam freely fill the form online. Before opening the form make sure that you have the following documents:
Aadhar card/Passport/Voter ID
10th marksheet
10+2 marksheet
NEET score card
Passport Size Photo
Digital signature
Photo of right and left thumb impression
Click on this link for the online form https://cmsnepal.edu.np/mbbs-application-for 2021/?fbclid=IwAR3Clk95KpENstS7wJ243ci0A2tOaGQUME7EAXA9t2wBITWHZTMuqKv4Wjg
Since the grade obtained in 12th should be checked in order to make sure that you meet the eligibility criteria, you must fill all the details along with your actual grades in the form precisely. Also, be noted that the photo you upload should not obscure any portion of your face and it must be in the Joint Photographic Experts Group (JPEG) format with good quality.
Along with MBBS, College of Medical Science also avails many other undergraduate and postgraduate courses. For detailed information, click on this link https://cmsnepal.edu.np/all-courses/
If you are searching for a college with a sound environment, top class teaching with no language barrier, College of Medical Science can be the right option for you.