 With the publish of grade 12th results, students are preparing for entrance exam and are also rushing in the quest of finding the college that is affordable and also has the best educational environment. And obviously, finding the college that has all the requisites desired by the student is not that easy. Colleges that meets all the students' requirements may not be affordable for them and the affordable ones may not have all of them. eSewa is here for solving this problem of the students.
Apprehending this situation, eSewa this time has presented itself as helping hand for the students who have currently graduated the higher secondary level. eSewa has bought this amazing scholarship opportunity to students who are now ready to join Bachelor level. This scholarship opportunity of eSewa will not cost you even a single penny, yet it guarantees to provide 100% scholarship (according to colleges' scheme) to lucky students in the colleges mentioned below.
Imperial Business College: 50% off on Admission and 1st semester for BHCM
Universal College, Santinagar: 100% Waive on Admission for BBA, BBM
Pheonix College: Rs.1,00,000 waive for BBA, BIT, MBA, MCS
Sagarmatha Multiple College: Rs.1,00,000 waive for BBM, BCA
The Times Int'l College, Dillibazar: 20% off for 15 students on BCA, 20 students on (BBM, BBS, BSW/BA)
SAIM College, Baneswor: Waiver of Rs. 35,000, Rs. 55,000 and Rs. 1,05,000 for students scoring 60-70, 70-80 and 80+ respectively on entrance exam taken by the college for BBA.
Texas College of Management and IT: NRs. 300000 off for BBA
Nepal Kist College: NRs. 25,000 waive on overall fees for BBA, BIM, BBS
Prime College: Up to Rs. 1,00,000 (1st Semester) for BBA, Up to Rs. 1,00,000 (1st Semester) for BIM, Up to Rs. 55,000 (1st Semester) for BBM, Up to Rs. 40,000 on BBS 1st year, Up to Rs. 60,000 (1st Semester) for BCA and for Bsc. CSIT (as decided by TU).
How to Participate in the eSewa Bachelor's Scholarship Program?
Open the eSewa App
Go to the "Popular Services" section and click on "Bachelor's Scholarship"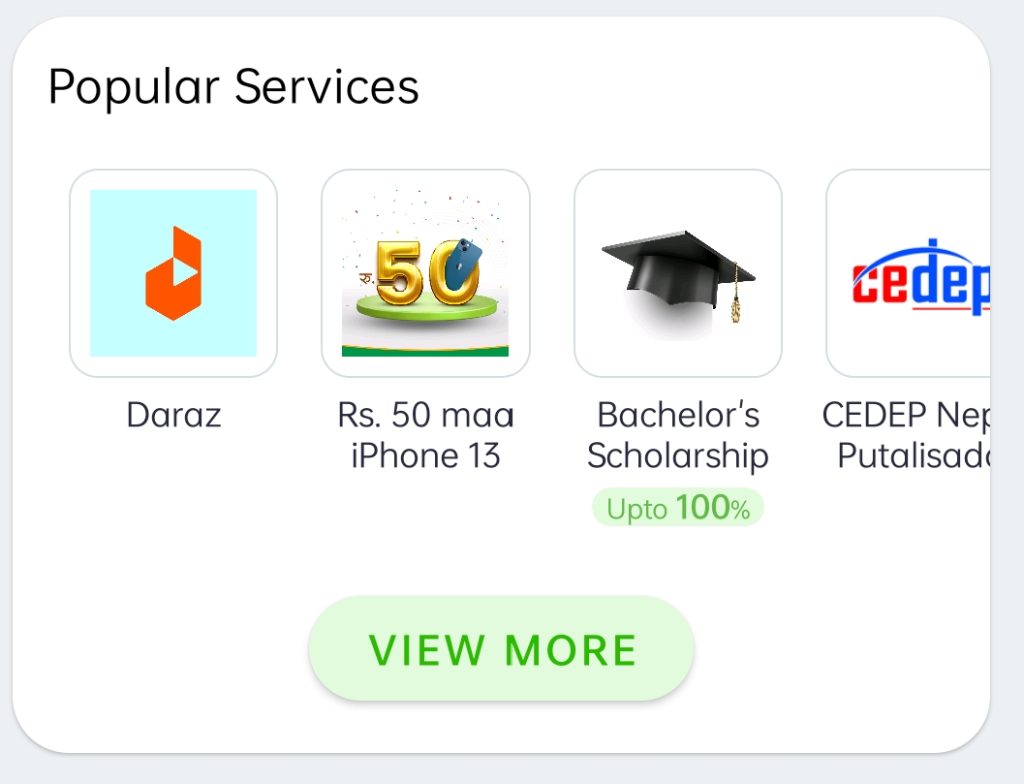 Fill all the details required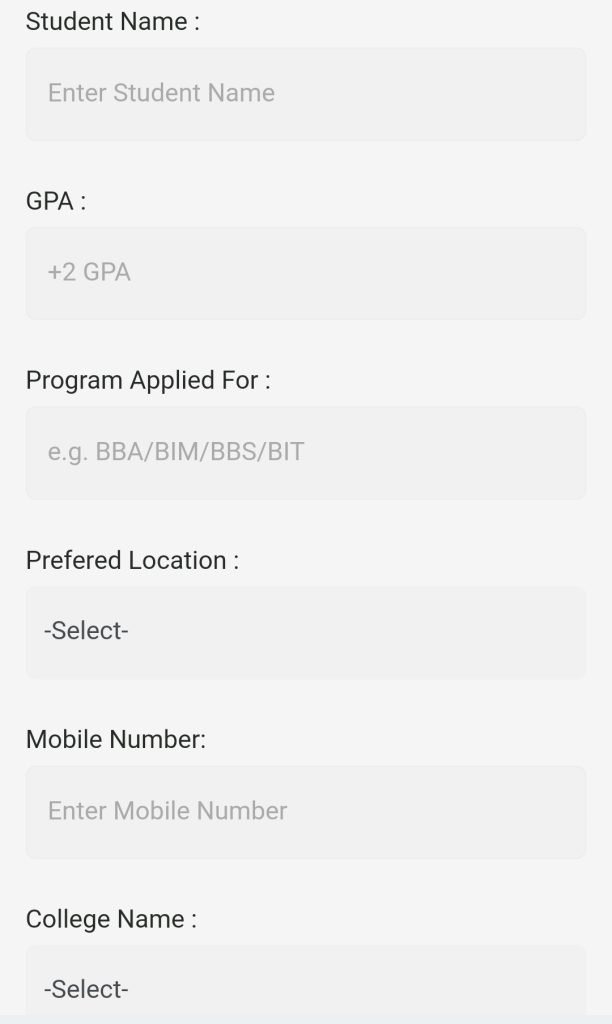 Choose the college you want to apply for and proceed the transaction.
Pay Re. 1 to complete your participation.
Note: Re. 1 will be refunded immediately after finishing the transaction. Hence, it won't cost you even a penny.
Terms and Conditions
Winners will have to provide the original copy of the +2 certificate for claiming the prize.
Participating students must appear for the entrance exam at the respective colleges.
eSewa reserves the sole right to change terms and conditions anytime with no prior notice to the users.
eSewa can disqualify any user or order that does not meet the criteria and also if the activities are suspicious.