 CodeFest 2022 Finals is about to begin soon in Kathmandu. Code For Change (CFC) has been organizing this as Nepal's Largest Hackathon since April 14. And now, having completed the state-level hackathon, CFC is preparing for the finals.
A Glimpse of CFC CodeFest 2022 State Levels
Code For Change (CFC) has successfully concluded the state-level hackathon both virtually and physically in all 7 states from April 14 to 21. Altogether 8 teams from all the states are selected for CFC CodeFest 2022 Finals.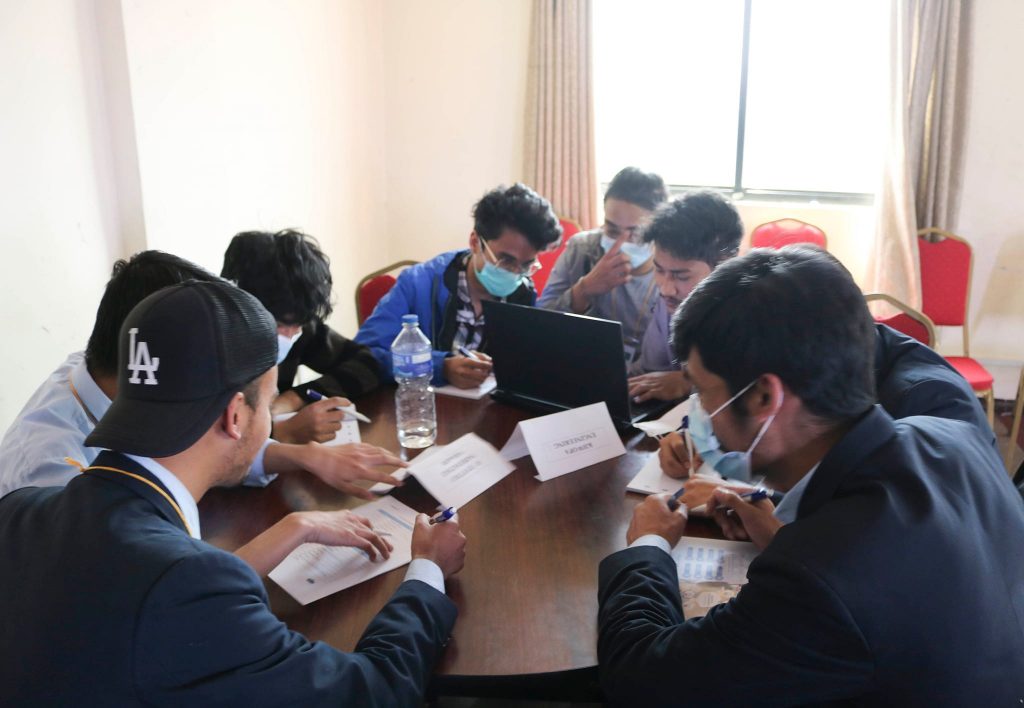 There was great participation of students from all the states who formed a team in this competition. A total of 90 teams have participated in this competition.
| | |
| --- | --- |
| States | No. of Teams |
| State No. 1 | 11 |
| Madhesh Pradesh | 5 |
| Bagmati Pradesh | 43 |
| Gandaki Pradesh | 9 |
| Lumbini Pradesh | 18 |
| Karnali Pradesh | 2 |
| Sudurpaschim Pradesh | 2 |
| Total | 90 |
Teams in CodeFest 2022
The teams that participated in CodeFest 2022 are the students studying Computer Science at their undergraduate levels. In this event, the students work on a project to solve the problem using technology.
The main theme of this event was based on the 7 out of 17 SDG- Sustainable Development Goals:
Good health and well being
Quality Education
Gender Equality
Industry, Innovation, and Infrastructure
Smart Cities
Climate Action
Peace, Justice & Strong Institution
The Project Leader of Code of Change, Nirajan Chhetri shares,
"The main objective of CodeFest 2022 is to boost inspiration, innovation, creativity, and productivity among the tech students in Nepal. We are conducting this event to promote creativity, teamwork, and coding culture."
The first CFC Hackathon was organized back in 2018. Due to the Covid-Pandemic, it was at a halt for two years. And finally, this legacy is being continued in 2022 with the exciting participation of enthusiastic students from every nook and corner of the country.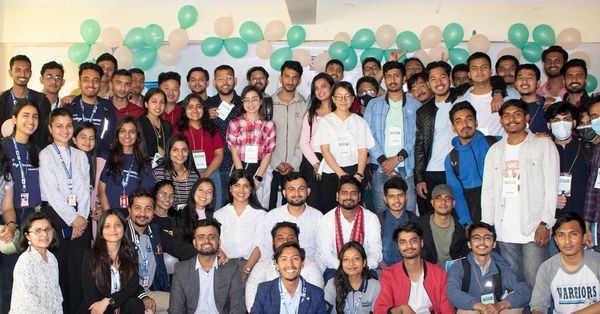 About CodeFest 2022 Finals
CodeFest 2022 Finals is happening on the 28th and 29th of April at Texas International College, while the award distribution ceremony is happening on April 30 at Nepal Tourism Board premises in Bhrikuti Mandap.
This final competition is the national level competition which will last up to 48 hours along with the distribution award ceremony. Here, the winners from the different provinces will be coding and competing with each other for straight 3 days and 2 nights. And then, the winner of Nepal's largest hackathon Codefest will be chosen. Also, there will be performances from various artists during the award distribution ceremony.
Apart from that, the finalists are going to be getting mentorship from various mentors who have been engaging in the IT field and playing their own roles. Giving mentorship to the finalist has been one of the prominent objectives of CFC.
The mentors will be sharing their experiences and giving ideas to the participants on April 28, 29, and 30.
The mentors for CFC CodeFest 2022 are:
| | |
| --- | --- |
| Awan Shrestha | Software Engineer and World Finalist of Imagine Cup 2021 |
| Sabin Ranabhat | Senior Flutter Developer, Code Himalaya |
| Raunak Maskey | Product Manager, F1Soft International |
| Asmita Gorkhali | Software Engineer, Asterdio Inc. |
| Nirmal Rijal | Frontend Engineer, Toptal |
| Damodar Lohani | Software Engineer, Appwrite |
| Bikal Maharjan | Software Engineer, InfoDevelopers |
| Utsav Ghimire | Software Engineer, Metafic |
| Sambhav Bhurtel | DevOps Engineer, extensoData Pvt. Ltd. |
| Sandip Basnet | Software Engineer, Fusemachines Inc. |
| Nitisha Bhattarai | Software Engineer, Asterdio Inc. |
| Santosh Lamsal | Business Analyst, InfoDevelopers Pvt. Ltd. |
Code For Change has collaborated with various partners like F1 Soft International, GDG Dang, BroadWay Infosys, Texas Internarional College, Genese, Jyoti Bikas Bank Ltd, Leapfrog, Worldlink, Asterdio, Events NP, Daraz, UG Cakes, DeerSoft etc.
Winners will get Rs 50,000 on CodeFest 2022 Finals
Apart from mentorship and networking experiences, the participants will be getting amazing prizes on being the winner in CodeFest 2022.
The winner team will get cash prize worth Rs 50,000
The first runner up team will get a cash prize worth Rs 25,000
The second runner up team will get a cash prize worth Rs 15,000
Also, all of the top 3 winning teams will get a free subscription of Worldlink up to 3 months.
CFC CodeFest 2022 Finals is expected to expand the horizon of this community to more number of members. You too can become a member in this community and level up your technical skills. Visit their website www.codeforchangenepal.com for more details.
Also read: Third Edition of Revamp Nepal Taking Place this Saturday – 30th April