Mother's day truly is a day of significance for all. It's a day to cherish your life as a mother and share your motherhood stories. Keeping that in mind, this mother's day ChimpVine will be your stage. So, come and be the voice of the ChimpVine Mother's Day Event. Change your emotions to words, intensify your voice and inspire the world of mothers with your story. The main objective of this event is accepting and appreciating the transition from being a regular mother to a mother and a teacher. And a guide on how ChimpVine with an approach of interactive learning through gamification could be her best friend in the tutoring journey.
Event Details
Title: Mother's Day Special: A discussion on a Mother's changing role in a child's education
Date: 11th May 2021
Time: 5pm to 6:15 pm
Platform: Zoom (Broadcasted on Facebook live as well)
Zoom link:
https://zoom.us/j/99360781171?pwd=alFpL0dHSXFYQnkyaWZhdVZnN2VoQT09
Social Media Partner: Techsathi
Target: Mothers Nationally and Internationally
Speakers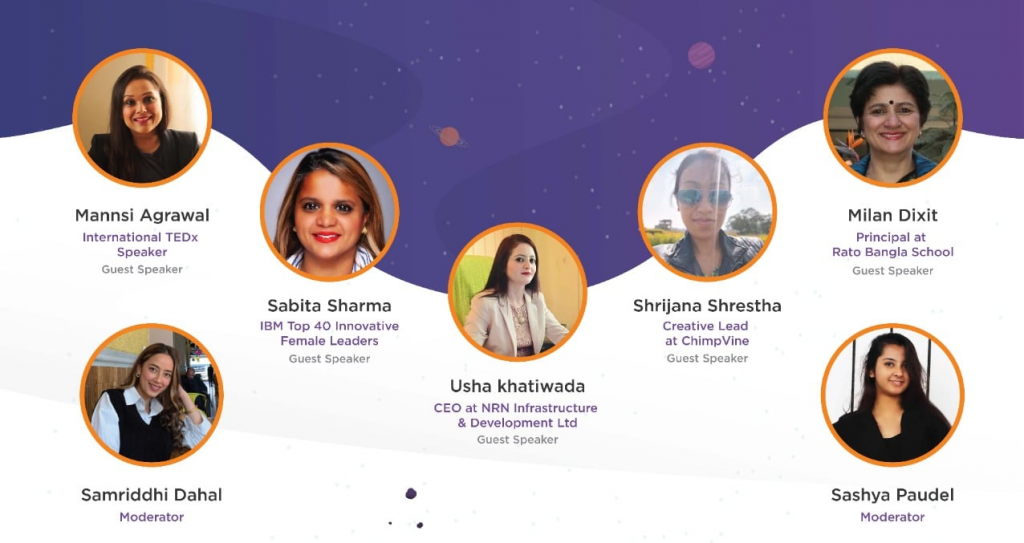 About ChimpVine Mother's Day Event
This event is mainly catered to our strong mothers on the special occasion of Mother's Day. In light of the current situation, ChimpVine is hosting an event to support the evolving role of mothers in their children's education. Along with that, they also aim to focus on making screen time more effective through their product, ChimpVine. They intend to provide effective measures to deal with the shift in the teaching-learning process to an online medium through this event.
The event's discussion will be directed mostly towards a mother's role in her child's education, especially during the pandemic situation. They'll speak further about Covid-19 implications on mothers and children with necessary adjustments made in the way of education. As they can't unsee the necessity of properly guided virtual learning and effectively managed screen time. So, that'll be one of the major discussions that evening. There will also be a presentation on how ChimpVine can help mothers to do so. They will also discuss behavioral change through e-learning. Subsequently, discussion on what route can a mother adapt to prevent her child from the shortcomings of online education. With all this being talked about, the event will be made as informative and resourceful as possible.
About Chimpvine
Dansonsolutions, the parent IT company created in 2020, is the creator of Chimpvine. Dansonsolutions is a US-based IT firm that specializes in overall solution-based needs. Web creation, mobile app development, machine learning, game development, marketing, and other resources are available here.
ChimpVine is a global educational technology company that assists children, parents, and educators. Transforming the educational field through online games, quizzes, interactive courses for learners, and educative content for parents and teachers. It provides children with an engaging and creative learning experience in which they can learn while having fun.
We also have contents useful for parents and educators. We help the teachers to amplify and enhance the teaching process to encourage and guide the children in a proper way. Our goal is to help the learners with their overall development and prepare them for a bright and better future ahead.
Don't Miss