Astra Tech, the leading consumer technology holding group in the MENA region, has launched Botim 3.0, the world's first "Ultra app" that surpasses the traditional super apps by enabling users to communicate, transact, and shop globally. The Ultra app is built on top of a comms platform that offers a significantly different user experience from service-based super apps. It provides a range of services, including Botim Money, Botim Stores, and advanced video services, such as tutoring and telemedicine, all integrated into a single user experience.
Botim 3.0 offers a wide range of services, including:
Botim Money: A money transfer service that allows users to send and receive money within the app.
Botim Stores: An online shopping platform that offers a wide variety of products from around the world.
Botim GPT: A powerful AI-powered assistant that can help users with a variety of tasks, such as booking appointments, ordering food, and finding information.
Video services: A variety of video-based services, such as tutoring, telemedicine, and live streaming.
The Ultra platform is unique in that it is built on top of a frequently used case, communication, which eliminates the need for users to learn new behaviors to adapt to the platform. As a result, it has very high adoption rates from users. BOTIM is MENA's largest consumer platform with 140M+ users across 150 countries.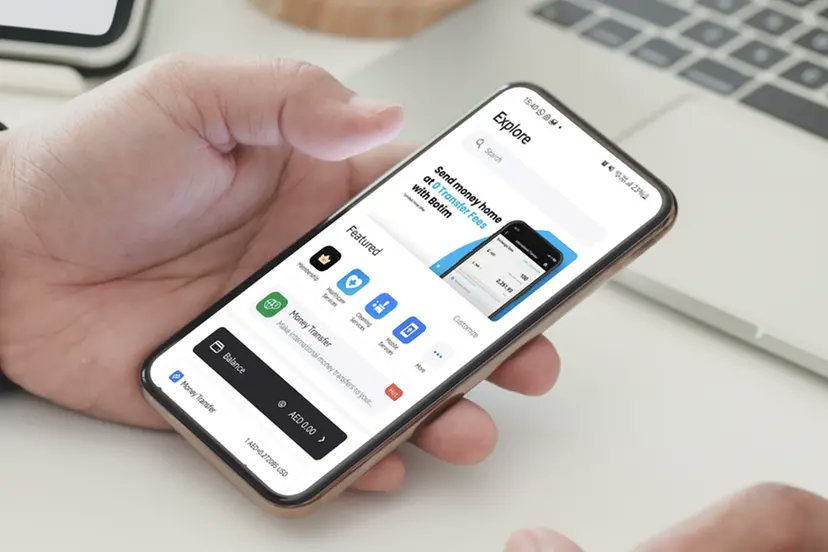 Abdallah Abu Sheikh, Co-Founder and CEO of Astra Tech, said that the Ultra app offers a chat-based approach to provide all services on top of BOTIM, providing users of all backgrounds and demographics with a single access point to the services they need, making the services inclusive and scalable. BOTIM has already launched its first fintech service and the world's first in-chat international money transfer, changing the remittance landscape regionally and showcasing the power of the Ultra platform.
BOTIM's innovative approach has established it as a top technology player by introducing the world's first executional Arabic GPT that enables users to easily execute a wide range of tasks within the Botim ecosystem, including booking airline tickets, ordering coffee, initiating international money transfers, scheduling tutoring sessions, sending meeting invites, and more.
Astra Tech is committed to consolidating the consumer space under one platform and has acquired PayBy, Rizek, and the VoIP app Botim to create the Ultra app, which will seamlessly integrate day-to-day services for users. BOTIM operates in 155 countries, offering various services, including VoIP, international money transfers, bill payments, and UAE visa services. The company continues to launch new, innovative, and cutting-edge solutions in its ambition to advance technology and enhance user experience in the region through continuous innovation.