Bishal is the only Nepali successful to achieve this triumph and be a global champion through his pet-care virtual assistant- Rudrakshya.
Focusing on pets' well-being, Bishal Panthi, a high school graduate from Kathmandu Model College had worked on a project called "Rudrakshya" with a virtual assistant. He submitted the proposal for judgment and due to his vision, he has been crowned as the Top 5 global finalist of the Business Innovation & Technology Challenge.
It is one of the global-level competitions organized by Challenge U in collaboration with world-renowned universities like the University of Oxford, the University of Cambridge, the University of Oxford, and the Kelley School of Business. Bishal is the only Nepali successful to achieve this triumph and be a global champion. Let's know more about Rudrakshya.

What is Rudrakshya and what does it do?
Rudrakshya is an app with a virtual assistant named "Buddy". It uses AI which operates 24/7, prioritizing mental health, and helps every pet owner. In Asia, 3 in every 5 people own a pet and in the US, 29% of families own more than one pet. Talking about the world 56% of the total population owns a pet. Hence, an app like Rudrakshya is essential for each of the owners.
Pets suffer from various health issues. They might not be eating or your cheerful pet who plays all day long might be sleeping all day and you may not even have a clue due to your busy schedule and lack of awareness. Even if you get the red flag, veterinary services may not be easily accessible as clinics, pharmacies, and hospitals for humans are everywhere but to reach a veterinary for your pets you may need to travel miles. Pets' daily meal and their healthcare schedules are often ignored because of the owner's lifestyle or the cost.
The project "Rudrakshya" by Bishal Panthi focuses on all these problems. Rudrakshya focuses on Pet Aid which includes:
Nutrition
AI dog feeder
AI diagnosis
Growth calculator
Medical history tracker
Dog exercise monitor
A to Z dog training tips
Pet cam
GPS tracker
Pet recorded audios to play when you are not home
Interaction time calculator
Calories calculator
Help to find the breed of your pet
Reminders for the next vet visit
Find the owner's free time parallel to pets' appointments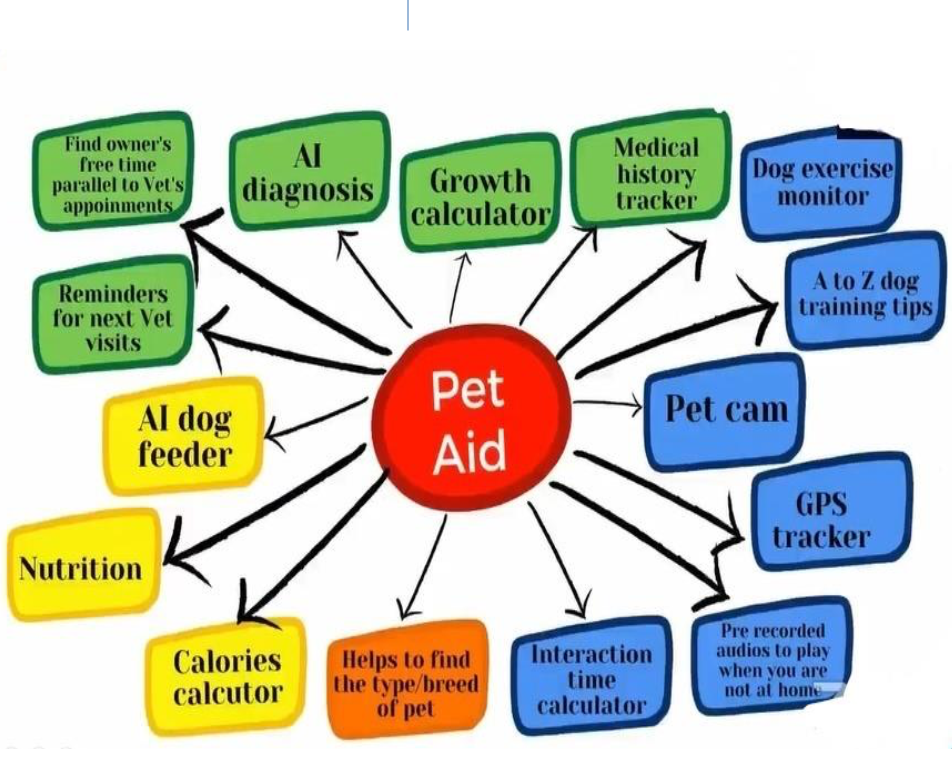 What else does Rudrakshya do to help you take care of your pet?
Rudrskshya's virtual assistant, Buddy will help you solve the issue of inaccessibility to veterinary, lack of awareness, cost, and busy schedules. Buddy does the following things:
Helps you to give First Aids to your pet.
Guides you to the nearest veterinarian.
Guides you through the pet care process.
It detects the differences in behavior and helps you identify the disease's first stage.
Helps you find the breed that meets your needs and budgets.
Helps you reduce expenses.
Helps you with your pets' meals.
Makes sure you feed your pet well by providing a daily plan and checklists.
Why should Rudrakshya be developed?
Generally, people bring a pet home for company and better mental health. Once you get a pet home, it becomes a new member of your family and you should spend for their care as you do for every other member of your family. Pet being sick can be really stressful and untimely death causes psychological problems to the owner. To avoid this stress and sadness, you must take care of your pet from the very beginning and this is where Buddy will be really helpful for you. This virtual assistant software for healthcare can help pet owners across the globe to live a comfortable life with their pets. This is why an app like Rudrakshya with a virtual assistant should be developed.
Rudrakshya will run with the partnership of pet food, toy, and pet-cam brands, veterinary hospitals, and GPS trackers by using charitable marketing targeting soon-to-be and current pet owners. Additionally, the team aims to open an online store that sells pet food, toys, and toiletries. They plan for the owners to appoint veterinary visits through the app charging a small amount.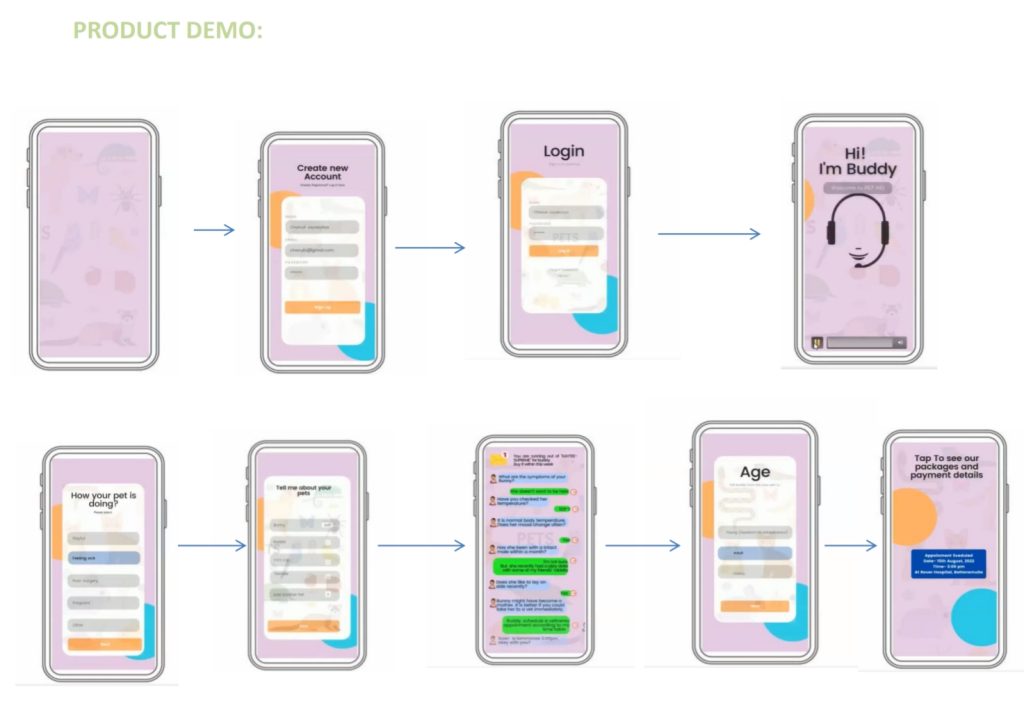 Do you own a pet? This product can be beneficial for you to care for your friend. Let us hope Bishal will get funding to make it a full-fledged product and help others as well.
Also read: GOAL den opportunity on Mi TV during World Cup 2022