 AQFiT W6 Smartwatch has a colonist in designing and manufacturing SmartWatches and Smart Bands. AQFiT is committed to creating products that aid in the customers' healthy cultures. With AQFiT W6 Smart Watch, they decided to take it up a notch by erecting it as an effective particular adjunct. It has a vibrant design that respects all attires. It's affordable and loaded with health and backing features.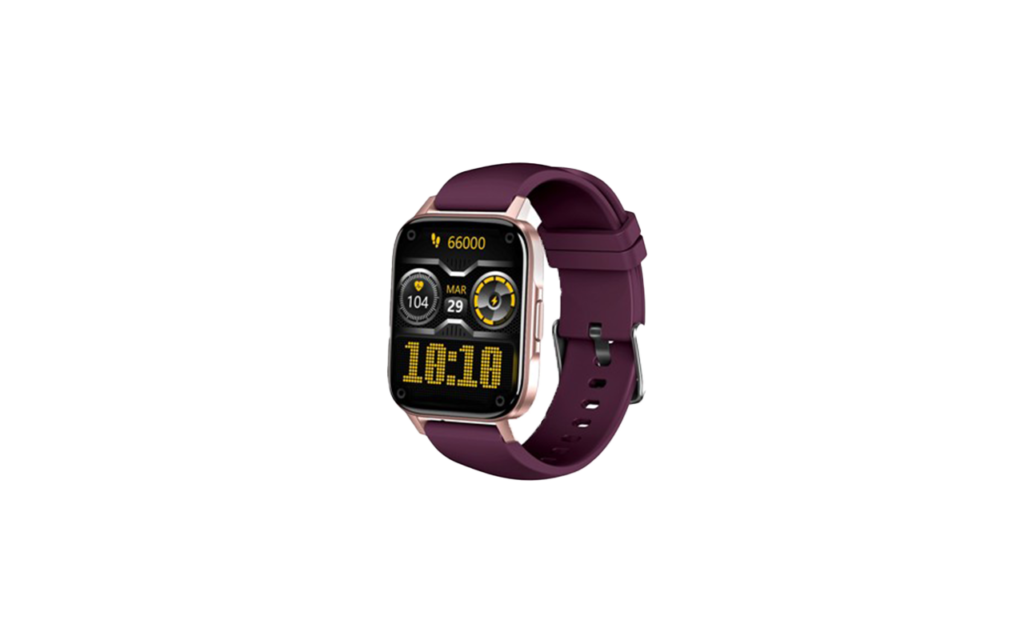 Specifications:
| | |
| --- | --- |
| Product Name: | AQFiT W6 |
| Display: | HD IPS Color Display |
| Screen Size: | 1.69-inch |
| Resolution: | 240 x 280 |
| Waterproof Level: | IP68 |
| Chipset: | RealTek RK8762C |
| Bluetooth Version: | 5.0 |
| Battery Capacity: | 200 mAh |
| Strap Material: | Silicon |
| OS Compatibility: | Android 5.0 + or iOS 9.0+ |
Features:
Personal Smart Assistant: The AQFiT W6 has awesome features like a Smart assistant. Where music control, message, call and notification, social media notification, and camera control will save the phone from running out.
Heavy build: It has a 240 x 280 resolution ratio where it gives a soothing view for easy navigation and also gives a smooth view to the eyes. The smartwatch was certified with an IP68 rating on water, sweating, and dustproof.
24×7 health monitoring: The W6 Smartwatch keeps an active check to the user's steps also on oxygen level, heart rate, calorie burn, and more to their health and fitness activities.
Comprehensive Sports Mode: For sport or fitness purposes there is the AQFiT W6 is best for having 15 different sports modes. In sports modes, there are football, badminton, swimming, yoga, cycling, running, and many more with accurate readings.
Long Battery Life: The Watch comes with a 200 mAh battery by Real-Tek's new generation chipset RTL8762Ck. The battery life is about 7-10 days with daily uses. It has Bluetooth 5.0 and having features peripherals that consume low energy and gives high performance to the user.
Highlights
A beautiful look and easy navigation with 1.69 inch HD IPS display and 240×280 screen resolution.
A multi-function fitness gadget that features a diverse range of sports modes and a fitness monitor that tracks 24×7 heart rate, step count, blood oxygen levels, and more.
A stunning body with multiple displays and a premium curved design that compliments all occasions and all attires.
A time-saving assistant that notifies the user for quick action on calls, messages, and reminders.
Certified IP68 water-resistant – users can wear the AQFiT W6 Smart Watch while swimming and showering.
Long battery life that lasts up to 30 days on standby and 7-10 days on heavy-duty use.
About the company
Tech Studio is a well-known tech company that imports second to none Smart Watches, Smart audio, Home Theatre Systems, Personal Audio Systems, Accessories, and Lifestyle Products. Tech Studio believes in products that enhance lifestyle and inspire innovation for its Nepalese customer base. Our research & development division works tirelessly for the evolution of technology, which exhibits through our robust and advanced products. Tech Studio imports Remax, Hifuture, Hoco, WIWU, and Aqfit.
Starting Price of AQFiT W6 Smartwatch in Nepal is NPR.4999