Today, Apple launches iPad versions of the popular creative software, Final Cut Pro and Logic Pro, granting filmmakers and musicians greater flexibility and intuitive control through an all-new touch interface. These iPad-specific versions enable users to take full advantage of the Multi-Touch interface, revolutionizing their creative workflows.
Final Cut Pro for iPad offers an immersive set of tools for recording, editing, finishing, and sharing videos, all within the convenience of a single device. Similarly, Logic Pro on iPad empowers music creators with a comprehensive suite of sophisticated tools for songwriting, beat making, recording, editing, and mixing, essentially transforming any location into a music studio. Both applications are available via subscriptions on the App Store starting today.
Final Cut Pro for iPad
The iPad edition of Final Cut Pro introduces a new touch interface with user-friendly tools, including a new jog wheel that streamlines the editing process. Users can interact with the Magnetic Timeline, move clips, and make precise edits with simple Multi-Touch gestures.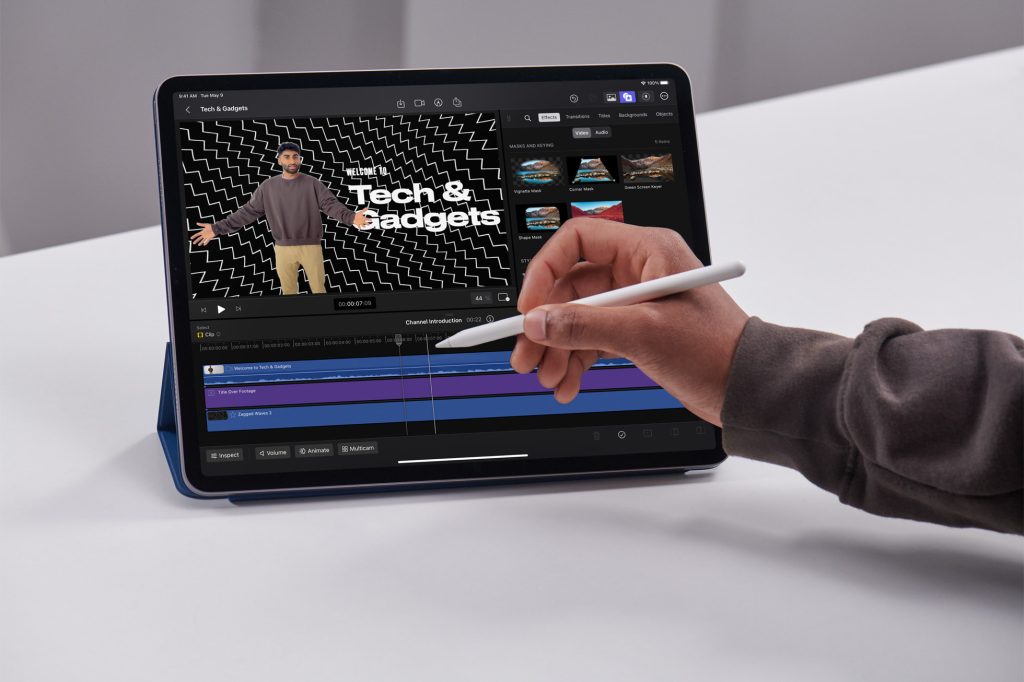 With Live Drawing, creators can annotate video content using the Apple Pencil, while the M2-enabled iPad Pro provides hover capability for quick skimming and preview of footage. Optional additions of a Magic Keyboard or Smart Keyboard Folio also expedite the creative process through key commands. The application supports HDR video viewing and editing, further enhanced by the Liquid Retina XDR display of the 12.9-inch iPad Pro.
Pro Camera Mode and Multicam Video Editing
The new Pro camera mode on iPad brings comprehensive control to video creators, enabling them to shoot high-quality video, monitor audio and recording time, and manually adjust camera settings. The multicam video editing feature allows for synchronized and simultaneous editing of multiple clips. On M2-equipped iPad Pro, users can even record in ProRes format.
Machine Learning-Enhanced Features
Final Cut Pro on iPad leverages the power of Apple silicon and machine learning to automate time-consuming editing tasks. Functions such as Scene Removal Mask, Auto Crop, and Voice Isolation simplify the editing process, enhancing the efficiency of creators.
Pro Graphics, Effects, and Audio Library
A vast library of professional graphics, effects, and audio is available for creators to amplify their storytelling. Import and export capabilities are supported for media from Files or Photos, along with compatibility with iMovie for iOS projects, and export options to Mac.
Also Read: realme Maintains Impressive Customer Satisfaction in Nepal
Logic Pro for iPad
Logic Pro on iPad fuses the power of the software with the portability of the device, offering an all-in-one professional music creation platform. Its touch interface, plug-in tiles, and built-in mics transform any space into a recording studio. The application also supports detailed track automation and precision edits with the Apple Pencil.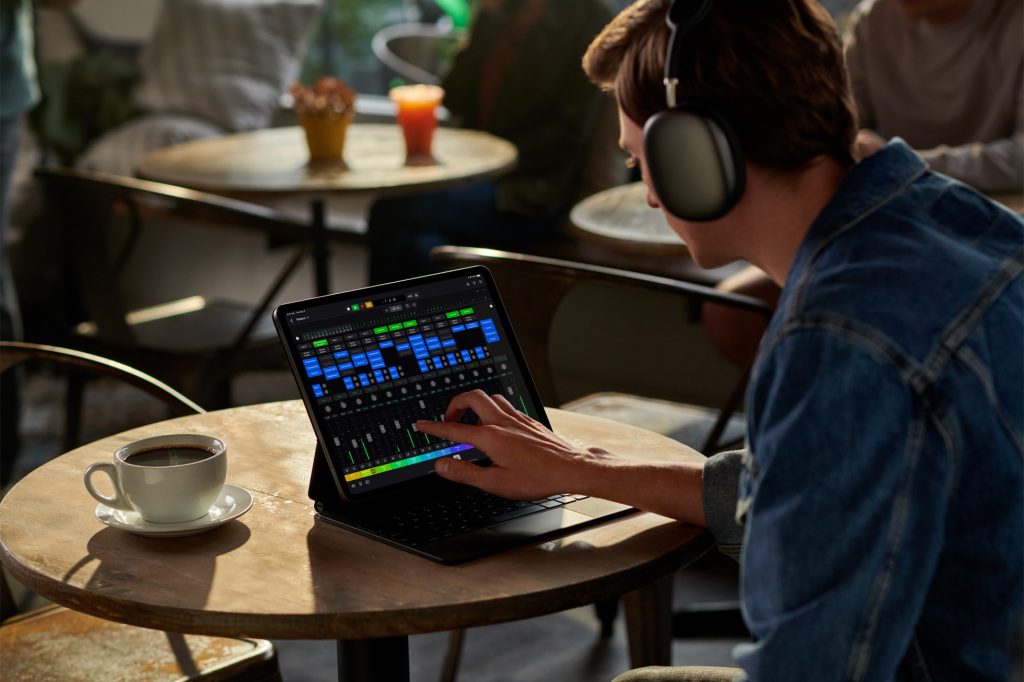 All-New Sound Browser
The app's dynamic filtering sound browser aids creators in discovering the perfect sound for their compositions. It displays all instrument patches, audio patches, plug-in presets, samples, and loops in a single location, streamlining the music creation process.
Professional Instruments and Effects Plug-Ins
Logic Pro on iPad offers over 100 powerful instruments and effects plug-ins, including vintage EQs, compressors, and reverbs. With Multi-Touch, users can play instruments using various surfaces and choose from a vast collection of realistic-sounding instruments and synths.
Beat Making and Production Tools
The app provides a variety of beat making and production tools, including Beat Breaker, Quick Sampler, Step Sequencer, and Drum Machine Designer. Creators can capture inspiration and quickly build arrangements with Live Loops.
Pro Mixer
Logic Pro on iPad features a full-featured mixer with channel strips, volume faders, pan controls, plug-ins, sends, and precise automation. The app also supports exporting projects between Logic Pro for Mac and iPad and supports opening GarageBand for iOS projects. Creators can export finished songs in various audio formats, individual audio track stems, or even into Final Cut Pro for iPad for seamless workflow integration.
Final Cut Pro is compatible with M1 chip iPad models or later, and Logic Pro will be available on A12 Bionic chip iPad models or later. Final Cut Pro for iPad and Logic Pro for iPad require iPadOS 16.4.