The latest version of Android, Android Q, is now set to arrive on the handsets with the release of its beta version. Google has completed its 10 years of Android with this edition of a mobile OS. The beta version has been released for Google pixel phones along with other 15 other models including Sony, OnePlus, Nokia, LG, Asus, Vivo, and Xiaomi.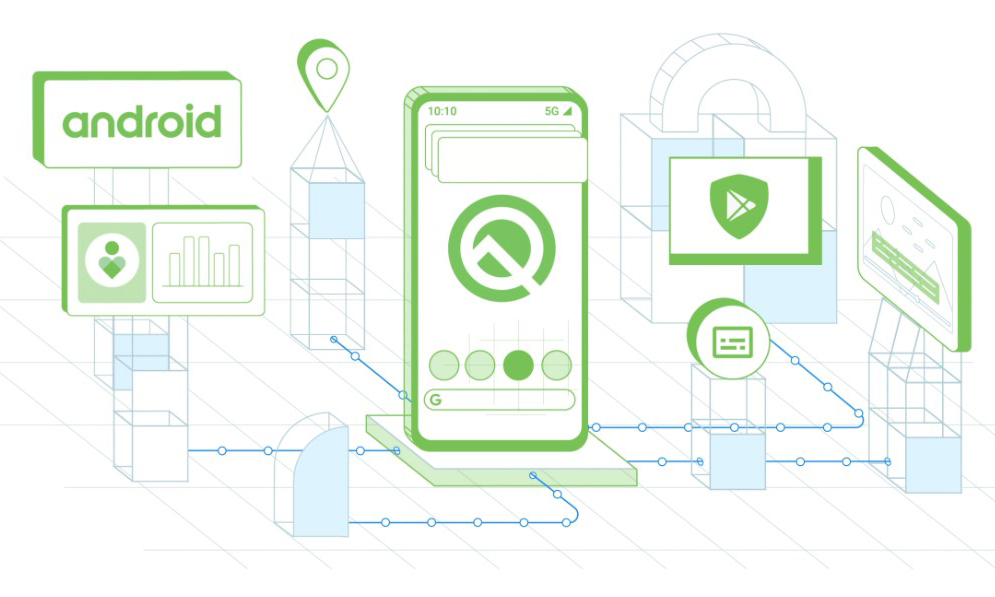 Android is getting interesting each year with the addition of its newer editions. This version comes with assisted dialing feature which is helpful for people who travel internationally often by adding the country code automatically. This beta update will also bring along a couple of the new highlights revealed in front of an audience at Google I/O 2019. It includes the new dull subject that initiates over the working framework, its new iPhone-like gestures, and much more.
What's new in Android Q?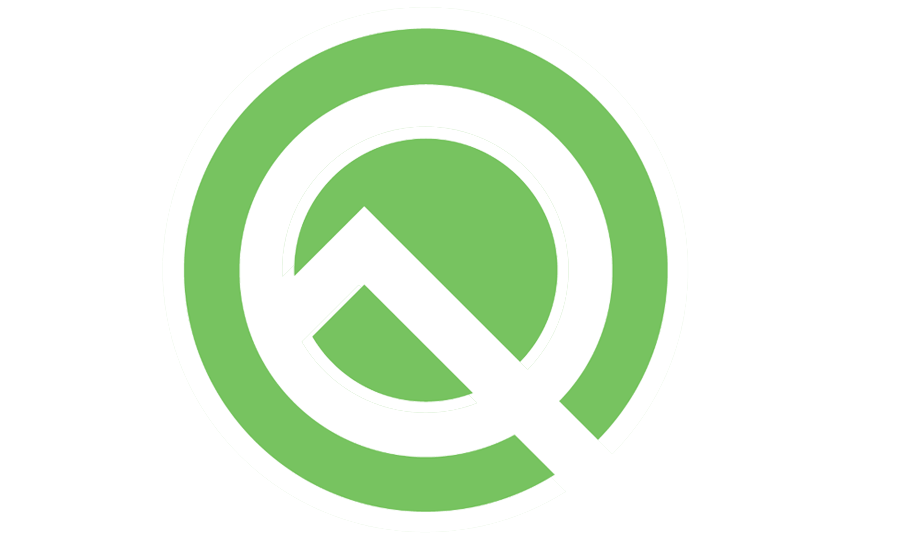 Android Q is coming with more focus on privacy and security this time. This version is presenting another component called focus mode. In this mode, users can choose the applications they find to be diverting, for example, email or the news, and quiet them till they want. Another significant change is the incorporated dim mode for individuals who detest seeing the bright white light of the background. Some more features provided by Android Q are below:

Support for foldable phones
Android Q incorporates support for the most recent foldable phone structure factor. For foldable gadgets, the Android 10 will save the application state as you switch between various shows or open up a current presentation.
Dark Mode
Google has officially released dark mode for the majority of its first-party Android applications and the OS itself. The dark mode for different apps will be rolling out soon with the launch of Android Q. Dark mode is an approved Q feature. The Q group needs to make it workable for all pre-introduced applications to help dark mode. It anticipates eye ailment caused because of light and also sleek design.

Dedicated security settings
Android Q keeps an eye upon protection steps that Google took off with Android Pie. In this version, you'll have the option to pick whether or not the apps can access the location, contacts, history, all in a single place. You can just choose an app and find out all the access it has been taking.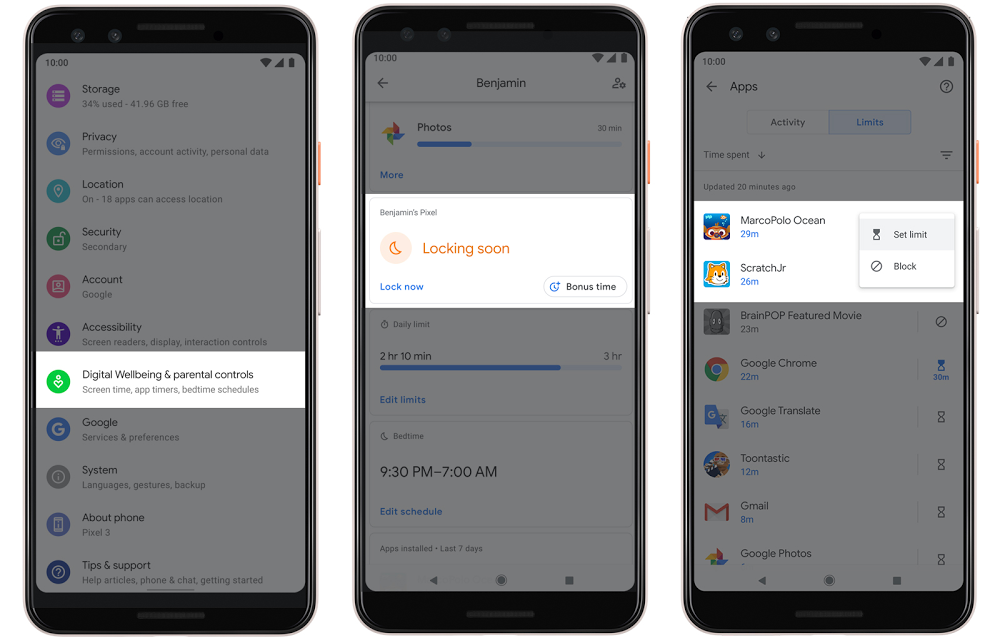 Notifications and quick reply
The main notification change in Q is another approach to auto-answer for incoming chats. At the OS level, Android can now predict answers depending upon the setting of the message you've gotten. So on the off chance that someone is writing you a location, you can hit a catch to answer with "Be there ASAP" or another option to open Google Maps. The organization is mindful that it uses in-device AI and nothing is transmitted to the cloud protecting the privacy as well.
List of Devices Eligible for Android Q Beta
Google has announced these phones as those devices to get Android Q beta update. Here is the complete list: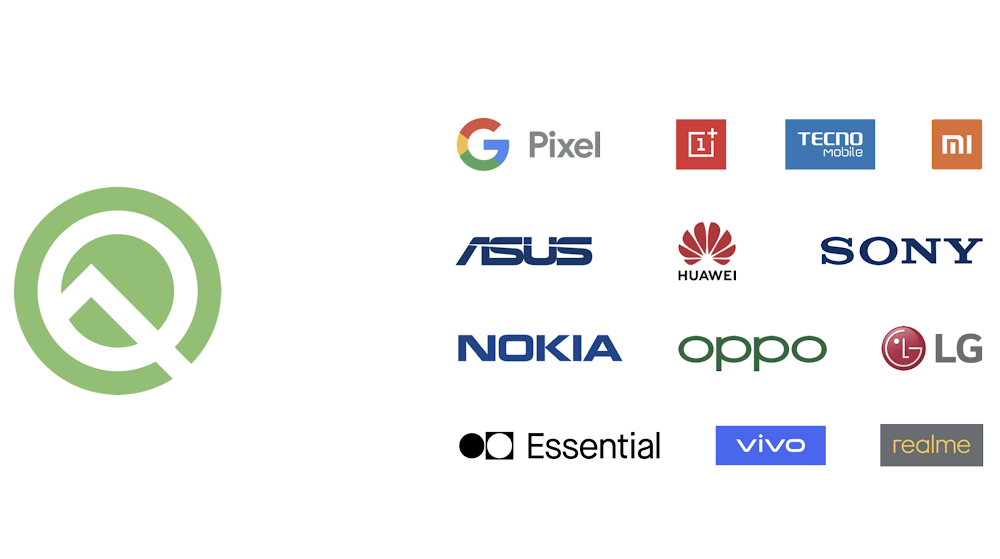 Google
Google Pixel 3
Google Pixel 3 XL
Google Pixel 3a
Google Pixel 3a XL
Google Pixel 2
Google Pixel 2 XL
Google Pixel
Google Pixel XL
Asus
Essential
Huawei
LG
Nokia
One Plus
OnePlus 6/6T
OnePlus 7/7Pro
Oppo
Realme
Sony
Techno Spark 3 Pro
Vivo
Vivo X27
Vivo Nex S
Vivo Nex A
Xiaomi
Xiaomi Mi 9
Xiaomi Mi Mix 3 5G
Android Q is more focused on improving the previous features rather than adding some more tools this time. It has a lot to offer, but most of them as the upgrade of already available features. Digital Wellbeing is more customizable now, and the notifications are more personalized. AI is stronger and the interface is getting better with each version. However, the suspense still remains on what Android Q will be called eventually. Do you have any guesses?