 Technological advancement is growing rapidly around the world along with the growing competition in global tech products. Among them, the cut-throat competition in the smartphones market regarding battery, camera, storage, processing, speed, and the display is rampant. This has added an advantage to the customers in comparing every spec of the smartphones in detail and choosing the most suitable one that fits their requirements and budget.
As the world is moving ahead towards 6G technology in mobile networks, the smartphone manufacturers are in dire need to adapt to this technological change and provide their customers with the devices that support 5G technology at present and 6G very soon.
In this regard, we had a conversation with Rakesh Tamrakar, 5G Standard Expert at Vivo Nepal. Vivo is one of the leading smartphones companies thriving in the Nepali market as well.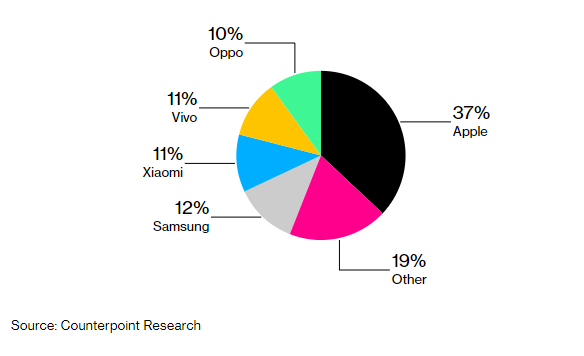 According to counterpointresearch.com, 11 % of the global shipment of smartphones accounts for Vivo phones. Nepal too has a lot of Vivo users. according to Datareportal.com, the average annual increment in cellular mobile connection users is 1.5 million.
In such a scenario, let us know what Rakesh Tamrakar has to say about the 5G technology which is being introduced to Nepal and how Vivo is playing its role in this.
1. What are the major challenges in attaining the technological maturity of 5G?
5G has been introduced to meet the need for the exponential growth of mobile data traffic as well as the provision of a new generation of services. The usage of such high-flexibility-services requires new technologies and extensive changes to existing mobile networks. Having said that, the establishment of a 5G standard requires very high infrastructure cost in the deployment of multiple low-power base stations to meet the growth in demand for higher network capacity.
As a leading smartphone company with in-depth R&D capabilities, Vivo is dedicated to accelerating the empowerment of consumers en masse in this new era by designing cutting-edge 5G smartphones that are available at every price point.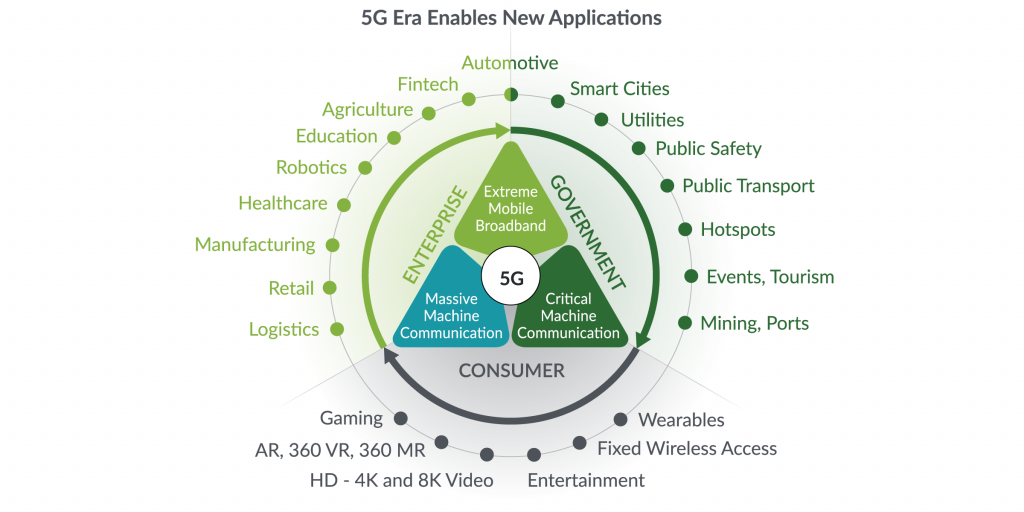 2. Recently Vivo was declared as the world's second-fastest-growing 5G smartphone brand, according to Strategy Analysis. How is Vivo gearing up for the 5G race?
The 5G products or services consumers are presented today with a refined conglomeration of technologies formulated by the 3rd Generation Partnership Project (3GPP), a consortium of international telecom standards organizations that provide a stable platform for collaboration. vivo is one of the pioneers to join the 3GPP 5G standard formulation for over five years. As one of many companies that set their sights on 5G technology, Vivo established special 5G task forces back in December 2016 across Beijing and Shenzhen. One month later, Vivo made its debut at the 2017 3GPP meeting. Since then, Vivo has submitted over 5,000 5G proposals to the 3GPP, leading to 15 technical features and getting three technical projects approved. With more than 100 global standard experts staffed at its communication research institute, Vivo now holds over 3,000 patents for 5G inventions.
3. What is your vision for a new service experience based on 5G technology?
As 5G commercial networks are gradually deployed around the world and progressively advanced devices increasingly permeate every aspect of our livelihoods, thought leaders of the mobile industry are already looking forward to its next-generation: 6G. Vivo is part of a select few that hold the extensive expertise and in-depth understanding of consumer needs to turn this vision into a reality.
To kickstart this exciting new era, the Vivo Communications Research Institute released two white papers in late 2020 that break down the facets of 6G technology. Providing a diverse set of hypothetical scenarios and case studies, Vivo communication standard experts have analyzed how the sixth generation will embody much more than technological transformation as it merges our physical and digital worlds. Currently, Vivo has 4 key research orientations in 6G: OVTDM, OTFS, RIS, and Cell-free. Besides, Vivo is also working on aspects including AI+ Communications, Backscatter, THZ, holographic MIMO, integration and perception, network framework, etc. Additionally, Vivo is currently the only device company that has participated in "6G Overall Research Topic," the major project conducted by the Ministry of Science and Technology in China.
4. How is 5G different from 4G? How can 5G be made accessible for all categories of phones (Flagships, budget phones, entry level)?
5G is a fifth-generation wireless technology that brings three new things to the table: wider channels (speed), lower latency (responsiveness), and more bandwidth (the ability to connect a lot more devices at once). To understand 5G, it's helpful to understand what came before it – 4G, with its blazing data-transfer rates, gave rise to many of the connected devices and services that we rely on and enjoy today. Compared to 4G LTE technology, 5G increases flux density a hundredfold and connection density tenfold. This allows for a new kind of digital infrastructure that can connect virtually everything and everyone via peak data transmission speeds with minimal latency to provide a uniform experience to us all, culminating in higher efficiency and optimized performance to empower new user experiences.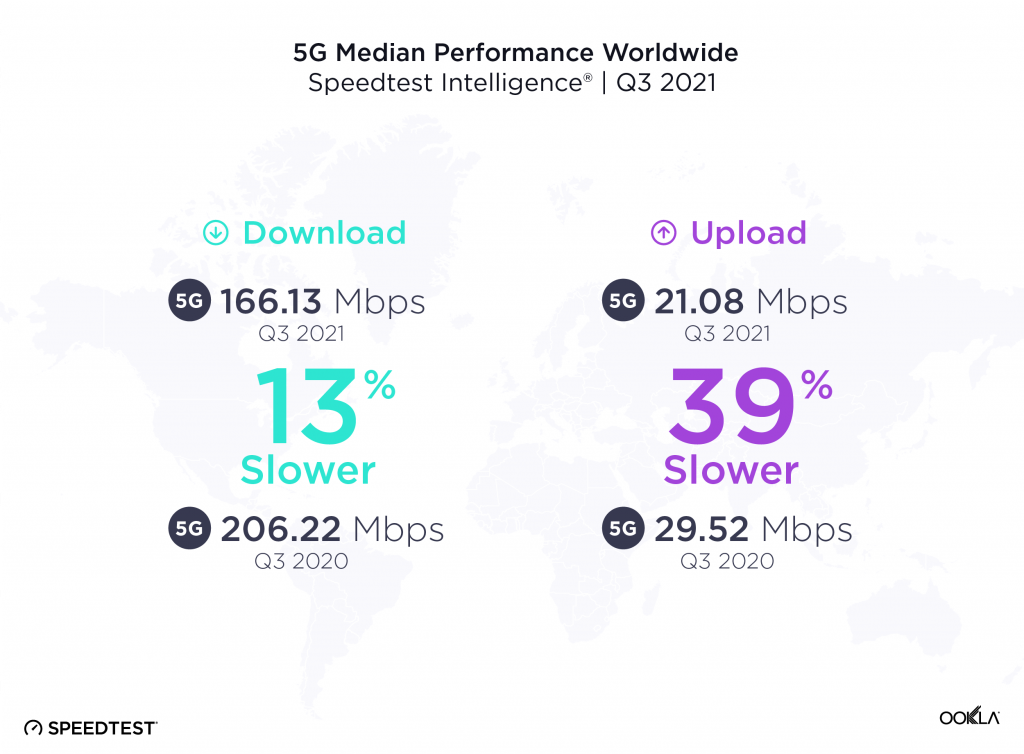 5. How have your experiences regarding the transformation from 4G to 5G technology been? Do you envision the introduction of 6G anytime soon?
5G supports eMBB, URLLC, mMTC services, enabling a higher data rate than 4G, low latency communication for industrial applications, and IoT devices. 6G is able to achieve the free connection between the physical and digital world. 6G will improve the degree of freedom in connection in domains of space, time, range, sensory, interaction, and finance. Wireless mobile technologies are developing fast, a new generation of technology every 10 years, currently academia and industries are coming together to define visions, goals and researching technologies to meet the targets. Tentatively, standardization of 6G mobile technology could start in 2025 and complete the first version by 2028. That means 6G will be ready for deployment by 2030.
6. What are some of Vivo's most notable contributions to the mobile industry in connectivity such as 5G?
vivo focuses on innovations in hardware design and the software ecosystem to improve terminal performance and user experiences. Having amassed over 400 million users worldwide, Vivo knows consumers best within the industry. Thus, Vivo invests heavily in 5G connectivity to reach the stage of product realization and get this technology into the hands of consumers. One of Vivo's most notable contributions includes the standardization and performance enhancement of Rel-17 multi-SIM technology. Previously, an incoming voice call from one competing 5G SIM card would interrupt the data flow of the other, resulting in abysmal performance as one would cancel the other. Having discovered early that consumers had a preference for 5G smartphones with dual-SIM card slots for greater flexibility in different usage scenarios, Vivo researchers successfully sought to negate the clash, leading to the existence of multi-SIM 5G smartphones on the market today. Additionally, Vivo underwent algorithm and system optimization to facilitate this technology, combined with 120-watt fast charging to ensure complete user satisfaction with their devices. Select Vivo smartphones are housed with a superconducting carbon fiber liquid cooling system to prevent device overheating, which is especially prevalent during intensive multimedia entertainment or e-sports usage scenarios. Another issue raised by 5G technology is the increasing number of antennas and components installed inside a smartphone. However, users are relentless in their pursuit of ultra-thin smartphones encased in sleek metallic exteriors. Never one to disappoint, Vivo's proprietary 3D stack design uniquely encases all this industry-leading technology to allow new 5G smartphones to be even slimmer than its 4G predecessors.
Also read: Vivo V23e Gets 100+ Pre-booking in Nepal in 48 Hours, Now is Available for Purchase
With this, Vivo is all set to make Nepal ready with 5G technology in mobile networks. With its robust technology and research team, it is capable to introduce products that are easily compatible with 5G technology such that the users can access seamlessly faster networks. Recently, it has launched the Vivo V23e series which supports 5G Sim.