 With new e-commerce platforms growing day by day, customers are looking for a more reliable and easy platform. The complaints regarding the supply of non-branded products over the branded ones, delivery out of the timeline, and the hassle in payment are rampant in Nepal. In this scenario, only a handful of e-commerce platforms are delivering satisfactory products and services.
Aiming to be one of the top choices of Nepalese in e-commerce, YesCart has started its operation in Nepal on the 10th of September, 2021. An e-commerce marketplace owned by IoT Incorporation Pvt. Ltd, subsidiary of Sharda Group, YesCart has formally launched its e-commerce platform. On this day, the official launch of its website and android mobile application took place amid a bloggers' meet.
Its fundamental vision is to contribute to Nepal's economy's digital transformation by bridging the gap between customers and merchants in this pandemic environment through seamless and easy online purchase and delivery.
From Gadgets to Guitars, YesCart has an array of branded products to offer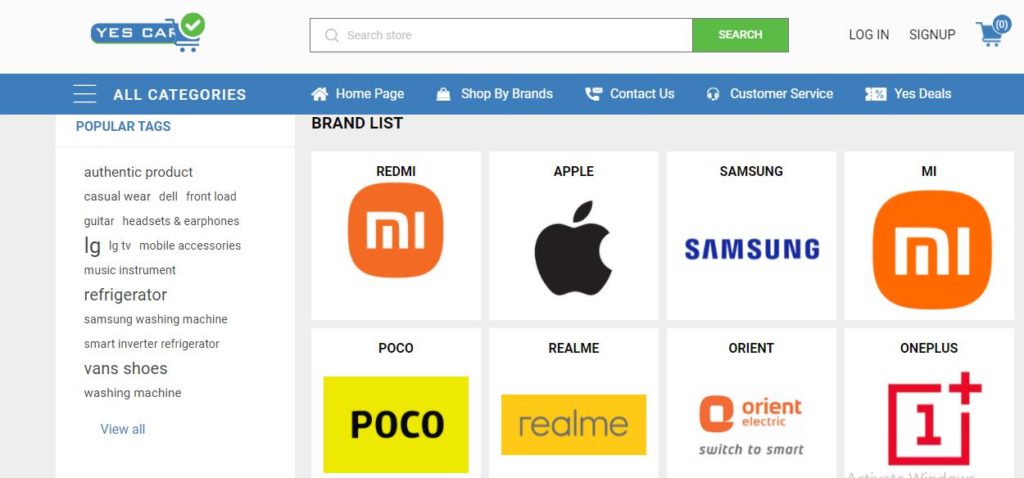 YesCart is a new player in the e-commerce market which is established to offer branded products and reliable services. It has listed the categories ranging from gadgets like mobiles and tablets, smartwatches and TVs, security materials to fashion apparel, and musical instruments like guitars. Along with these products, you can even find an iPhone to buy in YesCart. Moreover, you can search for the products of various top brands which makes your search convenient.
YesCart offers mobile phones from top brands like Xiaomi, MI, RealMe, Samsung, OnePlus, VIVO, POCO, and so on. Similarly, you can find the home appliances brands of companies like Samsung, Whirlpool, and LG there. Under the security solutions segment, you can find the appliances from brands like Ezviz and Hikvision.
With these brands, YesCart promises to provide genuine products with prompt delivery time. YesCart provides a solid yet intuitive search bar navigation with a user-friendly layout that makes browsing and shopping pleasure.
As per the survey conducted by them among 500 people, about 67% of the respondents claimed they have quality issues regarding the products on e-commerce platforms. In this regard, about 20% were branded products while the remaining 80% were found to be non-branded products. Similarly, about 52% complained about delivery and logistics problems. Furthermore, 38% agreed they had payment issues during online purchases. On top of that, about 51% of them reported hidden charges charged by e-commerce platforms; while 49% reported pre-payment failure. This scenario depicts the common problems in e-commerce platforms in Nepal.
How is YesCart different from others?
YesCart has not only been established as just another e-commerce in the country but also establish itself as the platform that offers genuine brands. Moreover, its easy search navigation guides you for a more advanced search of brands on the basis of their price range and names.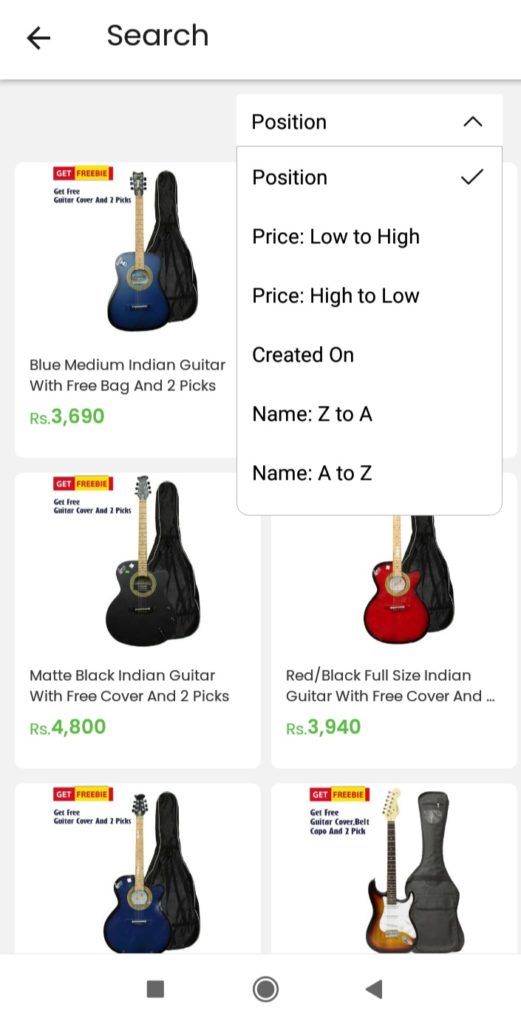 To ease the customers for payment, it has integrated several payment methods like Khalti, eSewa, VISA card, and MasterCard. Additionally, the customers can also opt for cash on delivery as per their convenience. However, its Khalti cashback for early adopters is encouraging for digital payments.
Mr. Saral Acharya – Head of Ecommerce has stated that,
"YesCart claims to deliver genuine service and products, with prompt delivery not exciding 48 hours inside Kathmandu Valley, as well as exclusive deals and discounts on the platform across different categories. It promises to provide an industry-standard experience to its users by shortening service times and making pre-sales and after-sales support available both online and offline. Also for merchant backend system that is rich in features compared to others will be provided in future updates as well. Further expansion to cover all areas of Nepal is also in plan of action."
For its initial launch, YesCart is distributing early bird vouchers worth NPR 200, with more gift/discount vouchers in line. You can also earn a 20% discount on purchases if you use Khalti for prepayment, up to Rs 500. You can go either through their website www.yescart.com or mobile application and enjoy the new shopping experience.
What are the key features of it?
YesCart has its full attention towards its customer's problems. So, to make their online shopping experience easier, it offers the following services on the customer front:
Loyalty Bonus
More offers and cashbacks in days to come
Content and catalogs showig specifications of produts
Full secure payment integration
Advance search query
Comparison feature on-board
With these features, YesCart promises its users to give an online shopping experience like never before. As of now, the platform is available on its official website and an android mobile app. The team is working on the official launch of the mobile application on iOS platform as well.
In addition, it aims to offer customized campaigns, business-centric under interface, catalog management, reporting systems, admin panels, and seller back-end portal to ease the merchants. They can list their products on this platform and draw customers.
With so many competitors, how is it targeting to get ahead?
The covid-19 pandemic caused an upsurge in new e-commerce platforms in Nepal. Under the umbrella of the prestigious Sharda Group, YesCart has also entered this industry as an aspiring player. While Nepalese e-commerce is witnessing a large number of tech-based customers, the potential target market of these products can be students, freelancers, gamers, tech professionals, and content creators. To grab this opportunity, YesCart is working on establishing itself as a go-to e-commerce platform in Nepal with its well-experienced team members.
However, it is also aware of the rising competition and some unexpected government regulations that could hinder its growth. About competitors, it would certainly stand out among others as it offers genuine products. With the strength of the goodwill of its parent company, it is listing more product range available under its own parent company- Sharda Group and IoT Incorporation Pvt. Ltd. Sharda Group is one of the biggest businesses conglomerates in Nepal which has a glorious history of more than 60 years.
Also read: Samsung Galaxy Z Fold 3, Z Flip 3 Launched In Nepal: Get Galaxy Buds 2 Free On Pre-Order
YesCart has set an ambitious goal to serve 10 million users with a daily order count of 400 and daily 50,000 unique visitors in its platform. Similarly, it is soon reaching out to freelancers and content creators for launching an affiliate marketing campaign. We wish all the best to the entire team of YesCart.