According to Metropolitan Traffic Police Division, a total of 1604 complaints were registered for bike lifting in the fiscal year 2021-22. Among them, 506 bikes that are 31.5% were retrieved successfully arresting 99 alleged suspects while the remaining 68.5% are still missing. This data depicts that recovering a stolen bike is not at all an easy process.
Since tracking thieved bike is not easy, it's better to be careful from the beginning. You have a number of alternatives for this. For instance, you can install GPS in your vehicle. Doing this will make it quite easier to track your bike or any other vehicle.
What is GPS?
GPS is the abbreviation of Global Positioning System. It is simply a system of navigation, positioning, and timing for tracking certain people, devices, or vehicles. It was actually started by the U.S. Department of Defense in 1973, but the first GPS satellite was launched 5 years later in 1978.
What are the best GPS Bike trackers?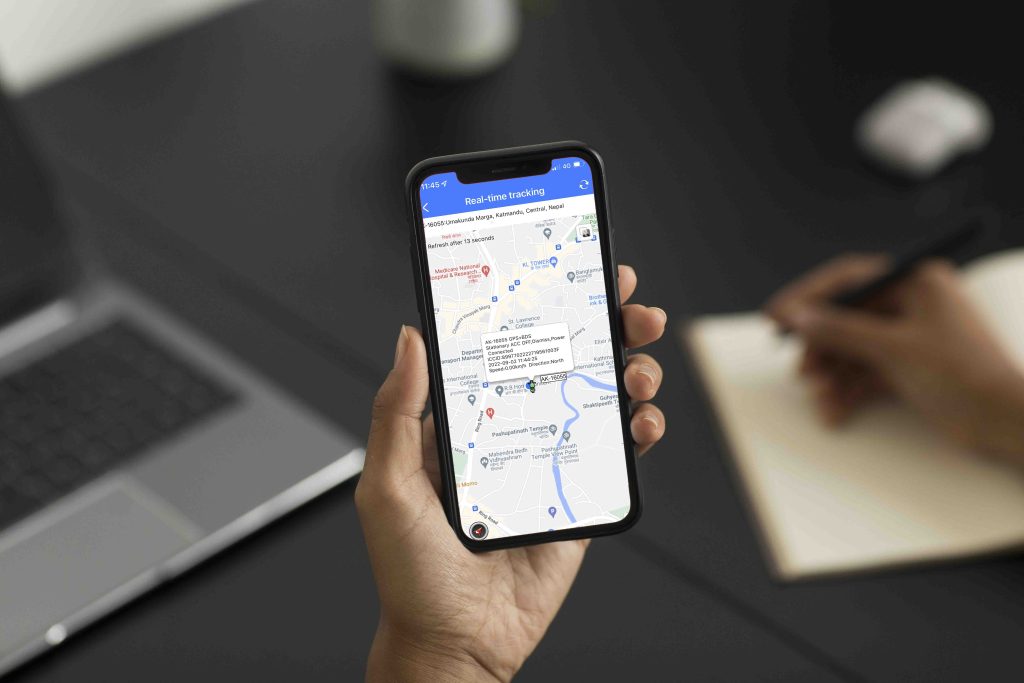 An ideal GPS must have a sound GPS tracking server and a proper user interface for viewing vehicle data and accessing information. Here are the 5 best GPS Bike trackers that can make tracking your bike easier and faster.
GeoMate
GeoMate is GPS Tracking Solutions by Telematics. It provides you with real-time location and detailed trip history for the entire 24 hours. Once you install the device and the android app, it will be accessible to you anywhere if you have an internet connection and your smartphone. GeoMate has powerful monitoring and reporting tools that ensures high service with full customer satisfaction.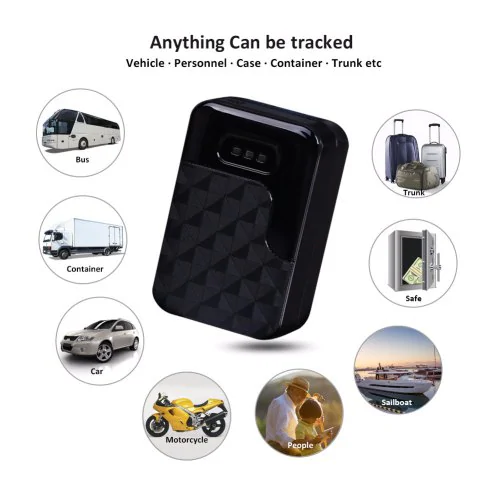 You can view fleets either through a PC or smartphone which helps customers to create a better image and bring new businesses. GeoMate can be more helpful to businesses or offices with vehicles as it allows organizations to monitor usage and stoppages, which leads to reduced unauthorized usage and stoppages. Furthermore, organizations can keep an eye on their employees' driving performance and prevent misuse and personal use of office vehicles.
Sinotrack ST-901
Sinotrack ST-901 provides round-the-clock security to your vehicle by satellite GPS and GSM communication. Using Sinotrack GPS Tracker, you can view your bike's location, speed, and engine status on Google Maps. Information and records on when, where, and how many kilometers your bike is run, when, and how long it was parked in a certain place; can be viewed on your mobile application or on the website.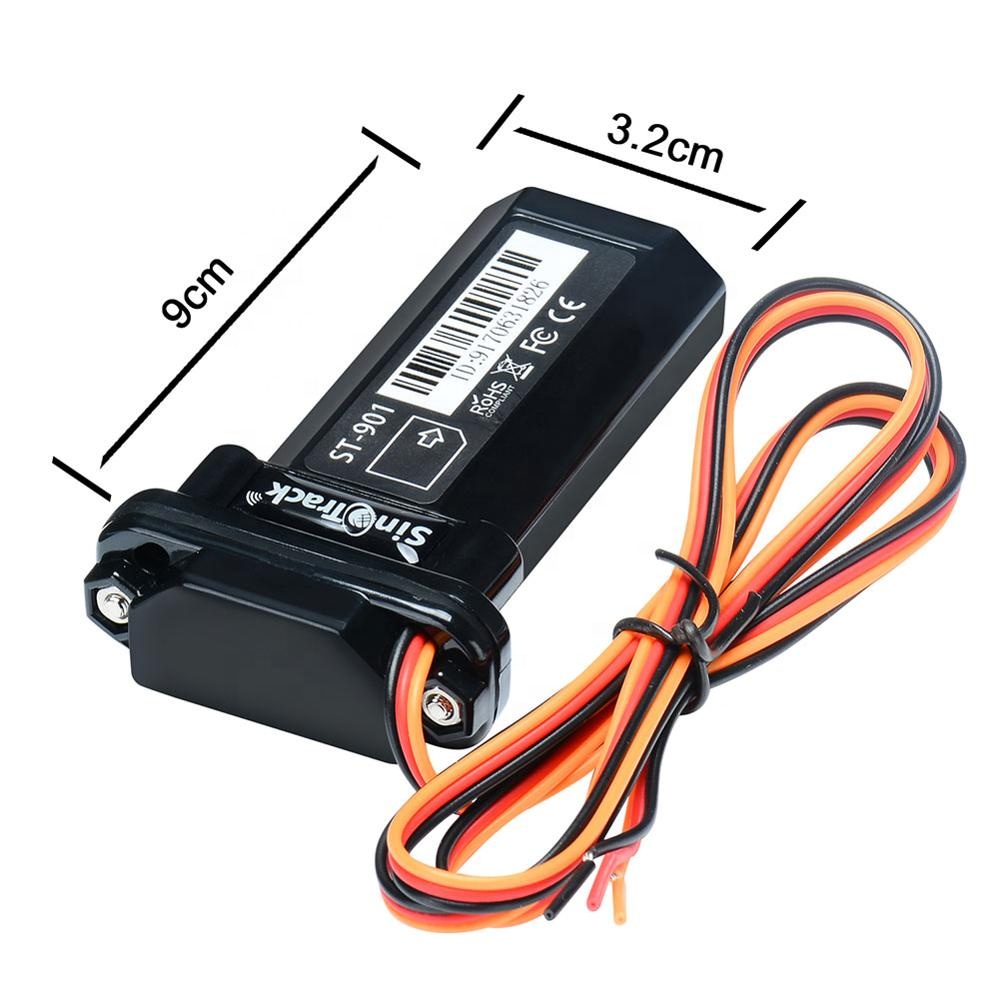 Sinotrack provides you the facility of effortlessly turning off your vehicle engines through mobile apps. When the engine is turned on and off, when you are riding at high speed, or when someone disconnects the tracker from your bike for nefarious purposes, SMS and calls will be sent to your mobile immediately. Since the tracker comes with a battery, there will be no stress on your bike's battery. Additionally, with only one account you can live track and control all vehicles at the same time. Sinotrack App is available for free on Google Play Store and iOS App Store.
V5 Concox
V5 concox offers you real-time tracking, SOS alarm, geofence, ACC detection, and all other basic functions of a GPS fleet tracker along with high-end functions like temperature monitoring, fuel monitoring, etc. It has a smart CPU that consumes less battery and prevents your vehicle's battery from draining and damaging.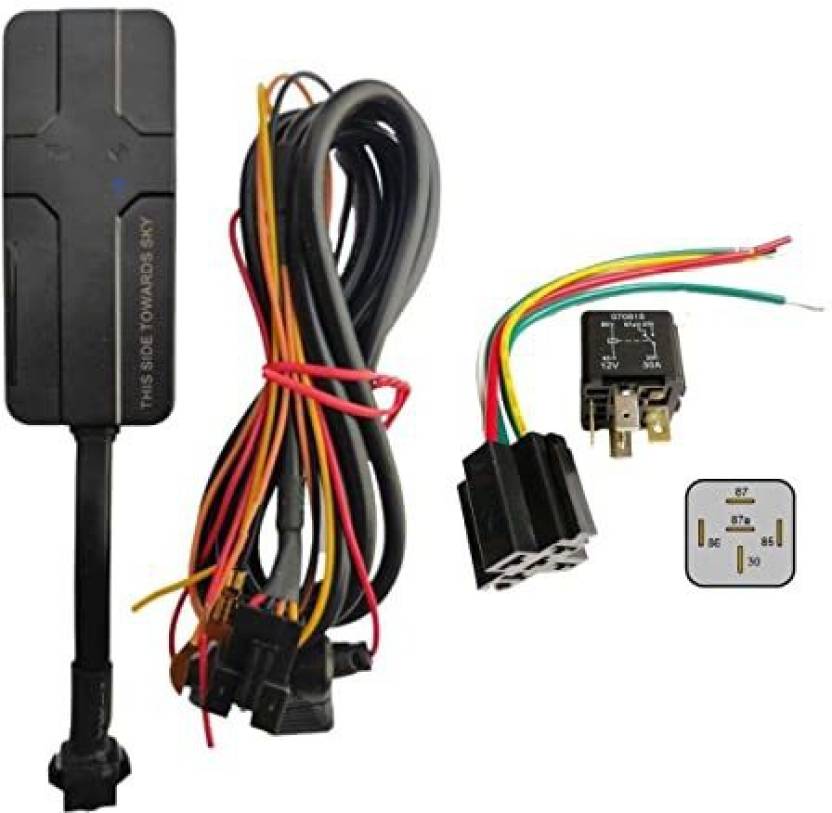 Furthermore, V5 concox gives you a notification in case of device tampering and also when someone disconnects the GPS connection. It also gives you notification of speed and overstays as well. You can install the mobile application of it once you install the GPS in your vehicle.
Trackon GPS
Launched in 2021, Trackon is the leading GPS tracking company. Trackon enables real-time tracking 24/7. Along with this, you can view daily travel history and key driving points only in 10 seconds.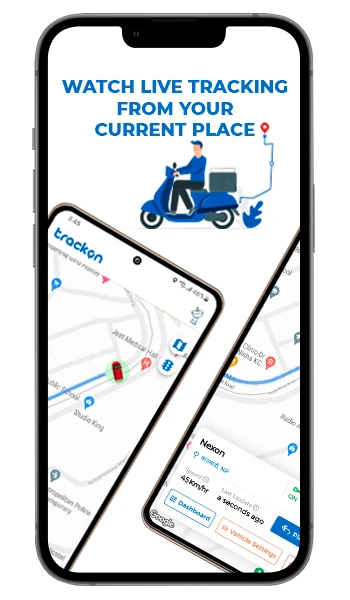 No matter where you are, you can easily lock your vehicle through the mobile application, set safe areas, and get notifications whenever your vehicle enters or exits the area. Further, you can get anti-theft alerts and reports on routes, events, trips, stops, and playback history of the past 90 days.
GPS Tracker comes with SIM pre-installed inside the device and they are providing free installation service to the customers as well.
AirTag
AirTag is a product owned by Apple. All you have to do is get the AirTag, attach one to your keys and put another in your wallet or backpack. Now, you can track and locate your device through Find My Network as AirTag sends out a secure Bluetooth signal that can be detected by nearby devices using no mobile data. The devices send the location of your AirTag to iCloud which allows you to see the device on a map.
You can see the direction and distance between your device and the AirTag. The process of finding the appliance is an entirely anonymous and encrypted process that protects your privacy. Its battery lasts for a year and can be changed as soon as its life is over.