WordCamp Nepal 2022, a two-day international conference that began on Saturday in Chitwan's Bharatpur, came to an end on Sunday.

WordCamp is the annual conference hosted by WordPress Nepal, and WordCamp Nepal 2022 is the largest event ever to date. WordPress Nepal is an organization that has been dedicated to promoting WordPress in Nepal and supporting all WordPress enthusiasts.
As a part of it, WP Nepal organizes WordCamps every year in various cities in Nepal where speakers around the world and WordPress enthusiasts gather under a single roof to share their experiences and learnings of using WordPress with the fellows in the form of speaker sessions, workshops and networking activities.
Among a total of 1124 WordCamps around the world, Nepal has successfully conducted 15 WordCamps over the past 10 years.
Recently, WordPress Nepal also celebrated its glorious 10 years of WordCamp during the WordCamp Kathmandu 2022.
WordCamp Nepal 2022 saw a huge crowd of students and speakers from around the world
The two-day event of WordPress Nepal 2022 was held at Bharatpur Garden Resort, Chitwan. The first day of the conference, which is called the main event featured speakers sessions on numerous topics related to WordPress and business delivered by national and international speakers.
A total of 17 speakers had their sessions between the two halls on various topics. Among them, 4 of the speakers were international speakers.
WordPress has always been inclusive of the community and hence, we got to see 6 female speakers at the event.
The speakers presented important topics related to WordPress like:
| | |
| --- | --- |
| Session Topics | Speakers |
| The evolution of UI/UX in WordPress | Eeda Rijal |
| WordPress Marketing- 4 Easy & effective Marketing Channels to Promote WordPress Products | Raushan Jaiswal |
| Skills You Need As A Customer Support Representative | Nabin Jaiswal |
| Block Optimizations – Developing Optimized Gutenberg Blocks Plugin | Abhishek Rijal, Garvit Shrestha |
| Isn't SEO Dead? | Rahul D Sarker |
| Leveraging Design Thinking To Elevate User Experience On WordPress Websites | Shristi Shrestha |
| How To Get Started With Content Marketing In WordPress | Rayhan Arif |
| Machine Learning And WordPress | Zena Poudel |
| Creating Efficient WordPress Queries With WP_Query | Krishan Neupane |
| WordPress Application Security | Santosh Bhandari |
| RDFs In WordPress For Knowledge Representation Of Blog Articles | Anup Adhikari |
| WPCLI Unleashed | Aditya Shah |
| WordPress as a Career | Alina Kakshapati |
| Your Next Website With WordPress | Laxman Bhattarai |
| How To Avoid Burnout When Working With WordPress | Tanaz Masaba |
In the Panel discussion session of the conference, the Moderator Paras Devkota along with the speakers Rabin Shrestha, Co-founder of ThemeGrill, and Subash Khadka, President and Global Lead of WordPress Nepal discussed the topic- " WordPress in Business and Prospects of the Community.
WordPress was 100% converted into Nepali during the contribution day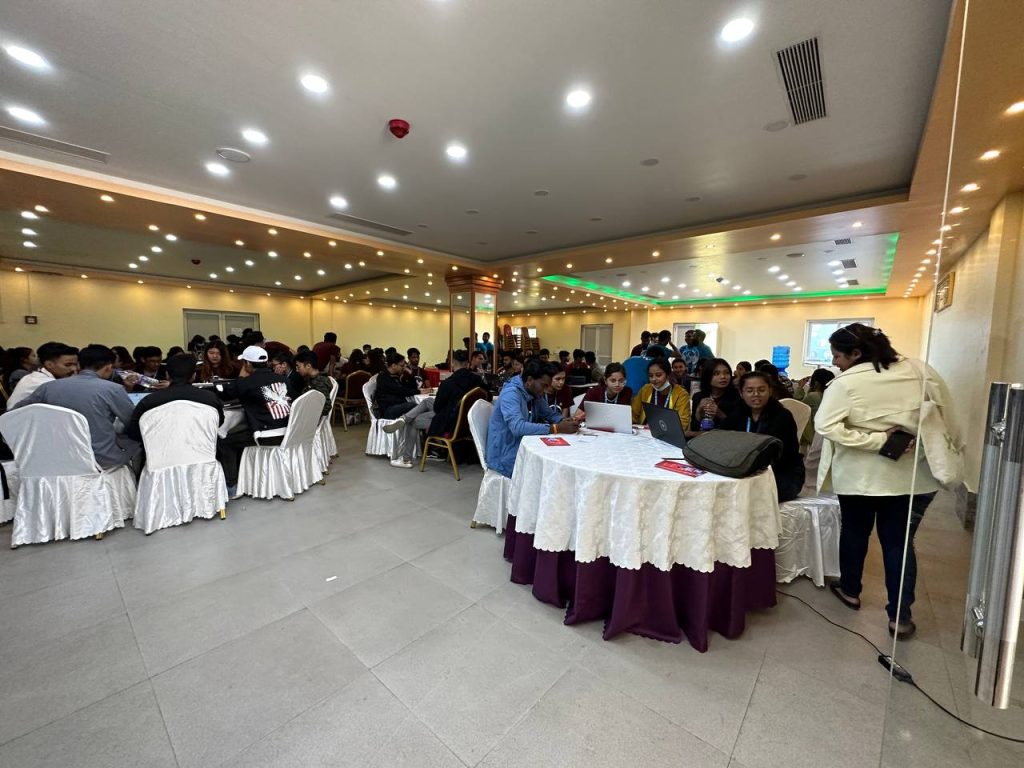 On the second day of the conference, training was given on how WordPress users can contribute to making WordPress more robust and secure.
In this regard, the contribution day was held at the same venue where more than 200 contributors contributed to the WordPress platform with the knowledge and skills they have through the team activities distributed as:
Patterns
Photos
Themes
Support
Training
Polyglots (Language)
Plugins
Documentation
Trainers Anant Raj Mishra, Anil Basnet, Vigyan Ghimire, Milan Hamal, Neelkanth Koirala, Rajan Lama, Regan Khadgi, Sandeep Pangeni, Santosh Kunwar, and Subhash Kunwar gave training and guided to their team members while contributing.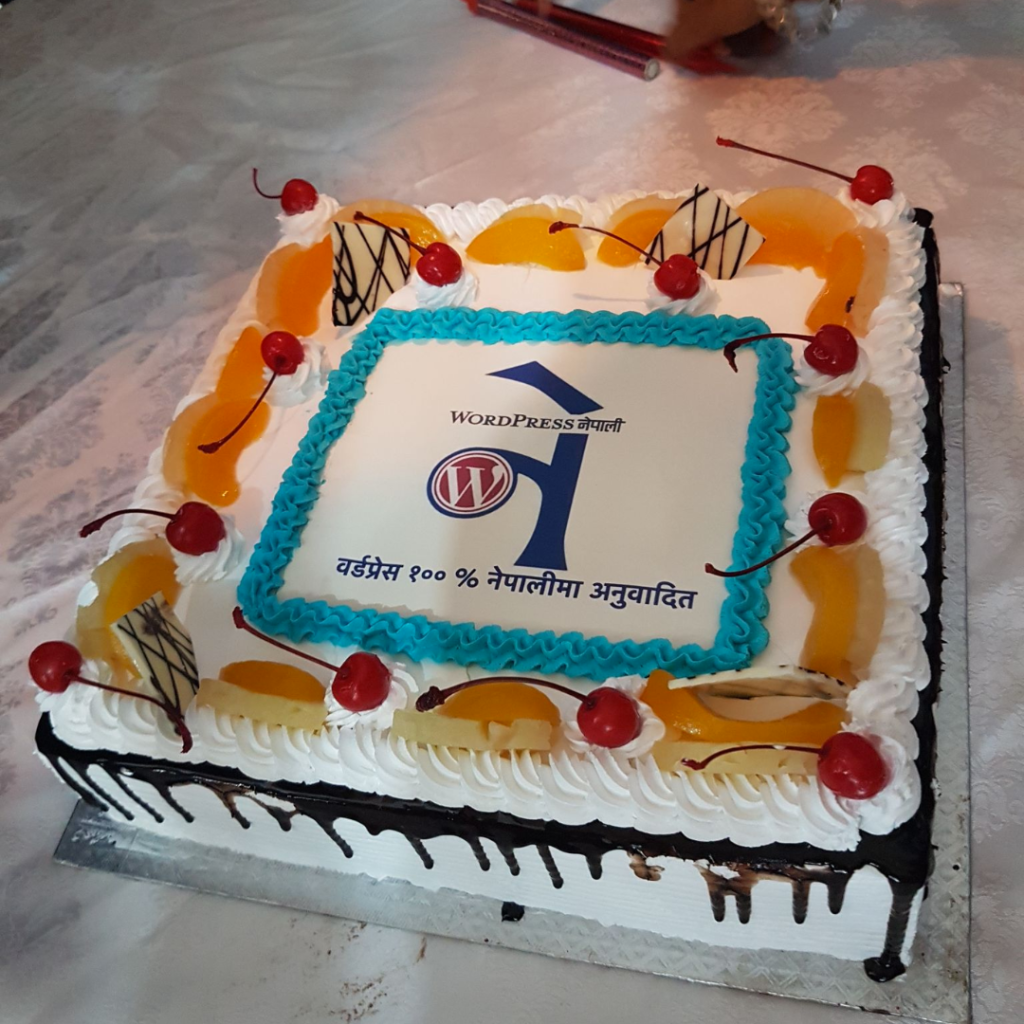 Also, 7 of the participants got Ujjwal Thapa Scholarship to attend the event.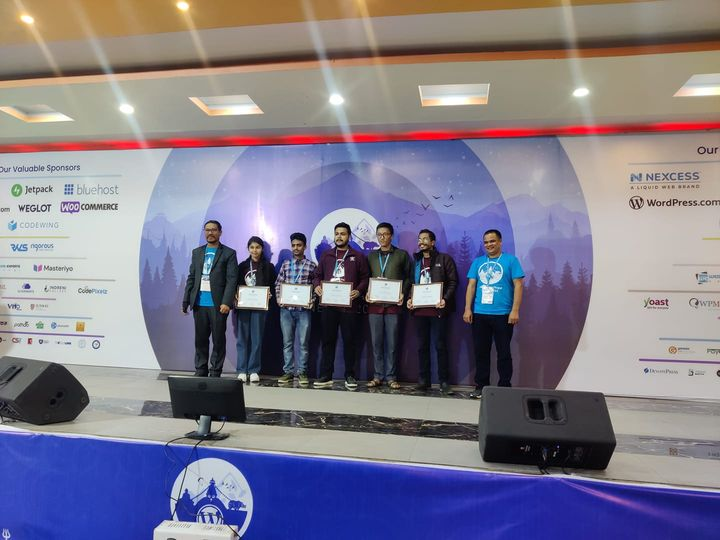 The event was supported by national and international sponsors who even had a stall at the event venue. International companies and organizations like Nexcess, Woo-Commerce, Jetpack, Bluehost, WordPress.com, WeGlot, WooCommerce, Yoast SEO, etc. Similarly, other sponsors like Codewing, Rigorous Web Services, Web Experts Nepal, Masteriyo, WPML, Cloudways, Indreni College, CodePixels, Vito Educational, Sunway Business College, Genesis Wave Technologies, Paycom, Pathao, Ashish Ama Homestay, Ubuntu DDE, Urja Lab, Asha Hospital, Worldlink, and Khalti supported the event.
With this, the biggest WordPress event- WordCamp Nepal 2022 successfully concluded in Chitwan among more than 800 attendees from various cities like Kathmandu, Pokhara, Bharatpur, Biratnagar, Butwal, Dhangadhi, Birgunj, and others participated in the event.
And at the end of the main event, WordCamp Nepal organizers announced that the next WordCamp Nepal will be held in Pokhara in 2024, with an estimated at least 1000 participants.
Also Read: Universal Youth Leadership Summit 2022 Happening This December