 Bhagavad Gita shreds light to facts filled with great wisdom, analysis, and awareness. There is not much common in scriptures and the way business is executed. However, one can definitely derive and learn a lot from such scriptures which at times have the ability to transform lives and ideologies. It is often said that Bhagavad Gita is a guide to learn the lessons of life. Bhagavad Gita has tons of such lessons that can help promising entrepreneurs and entrepreneurs who want to lead the world. Such lessons that can upgrade and inspire the way business is performed for startup entrepreneurs are described below.
What Entrepreneurs Can Learn from Bhagavad Gita: A Maneuver to Guide Them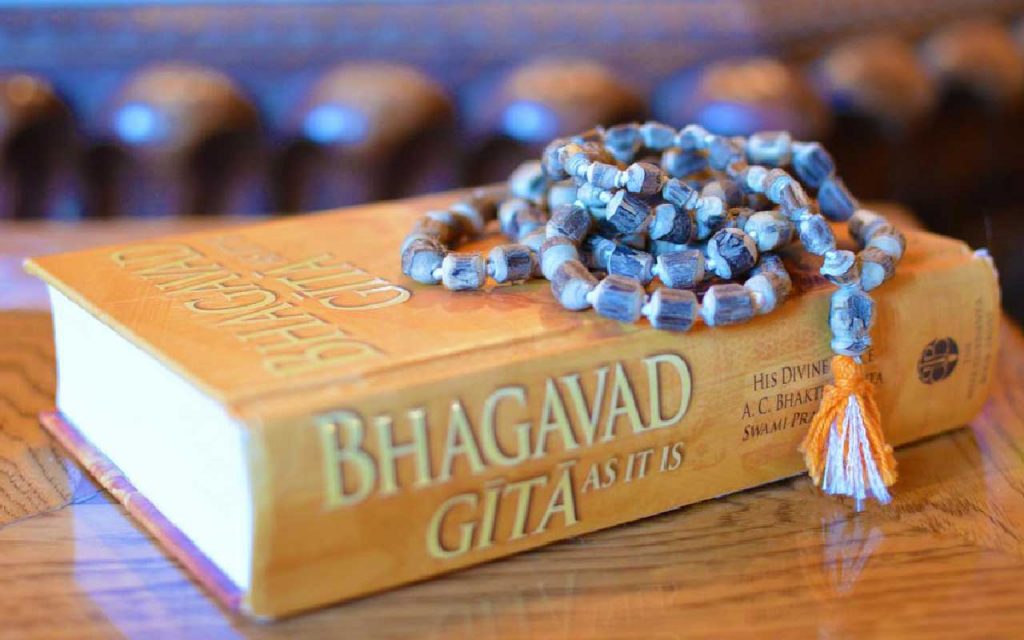 Be sincere to yourself
Being authentic with your own belief and ideologies is among one of the central teachings of Bhagavad Gita. The whole scripture runs through the ideology of keeping one's words and being sincere to the belief system one has built about themselves.
Keeping your ideologies on the back of your mind every time you are working in something is a crucial thing for budding entrepreneurs and entrepreneurs who want to lead. This lesson talks about being true to your essence, aligning your actions with your identity. Entrepreneurs can grasp a lot from this lesson. It teaches them to be guided by values, morals rather than being guided by other external results. It simply gives a directive to not be attached to results. Likewise, it guides oneself in the direction of your purpose.
Credibility enhances profitability
Entrepreneurs need to work on their credibility rather than concentrating on the interest they will gain from it. The day you work on credibility, will undoubtedly be the day you retrieve profitability. This lesson prioritizes on the fact that your intent will improve your content, that your roots are the one in charge of upgrading the fruit you will bear. It talks about how your background enhances the foreground. It goes on to reveal how your roots are powerful enough to give you the wisdom to direct to your destination.
Find the flow
Bhagavad Gita talks about the importance of being here and now. This lesson explains how life is unpredictable, despite all the planning and plotting, things happen in ways you didn't expect. No one can control the flow of events. What you can do instead is to flow with it while adapting and formulating new plans to go in this new direction.
Change is the law of the universe and in order to make sure you survive in the business market you need to modify accordingly. In order to cope with the unexpected and unknown, entrepreneurs need to prepare themselves, they need to build new adaptive tactics and formulate those vigorously.
Give your best effort
The major interpretation of Geeta is to continue with your utmost effort, and not to worry about the outcomes. If you put your effort, the outcome will take care of itself. Learning to tolerate the ups and downs for entrepreneurs without being distracted from the main ambition is a lesson worth learning from Bhagavad Gita. In order to achieve the target, entrepreneurs should never give up, they need to keep fighting with their own demons.
Being able to tolerate obstacles and failures by balancing yourself and the business is what every entrepreneur needs to learn. This lesson also talks about one learning to tolerate their success, and how one shouldn't be deceived by certain moments of glory.
Concentrate on actions, not outcomes
Entrepreneurs must determine their goal and aim to be better. They must be eager to work for something advance. Similarly, they shouldn't settle for less and always strive towards becoming the best version of themselves. It explains how almost everything can be achieved through the power of once will. The power of determination will help the outcome and overcome any hindrance or complication. This lesson allows one to see one's mission without anticipating the aftermath.
These lessons and principles from Bhagavad Gita, if enforced precisely, might change things and the way business is performed for entrepreneurs. These lessons might transform the outcome of their business. Do you think these concepts have the competence to revolutionize business for entrepreneurs?