Foodmandu recently went through a massive data breach which was around 50K+ user data leaks. But today we came around massive data breach news which is the biggest and the largest data breach in the history of Nepal to date and the data breach is from Vianet Communications, one of the largest ISP of Nepal.

The news we got was from the Mr.Mugger twitter account who had breached the data of Foodmandu previously. But this time he tagged another account named 'नरपिचास' and praised him for the data leak of Vianet which is the largest data breach of Nepal.
You can see all the tweets from 'नरपिचास' below:
In a matter of minutes, everyone on the internet is starting to talk about this data breach as it has become one of the most sensitive topics right now. As it contains all the data of the users of Vianet According to नरपिचास he has dumped the total of 170K+ data on the internet.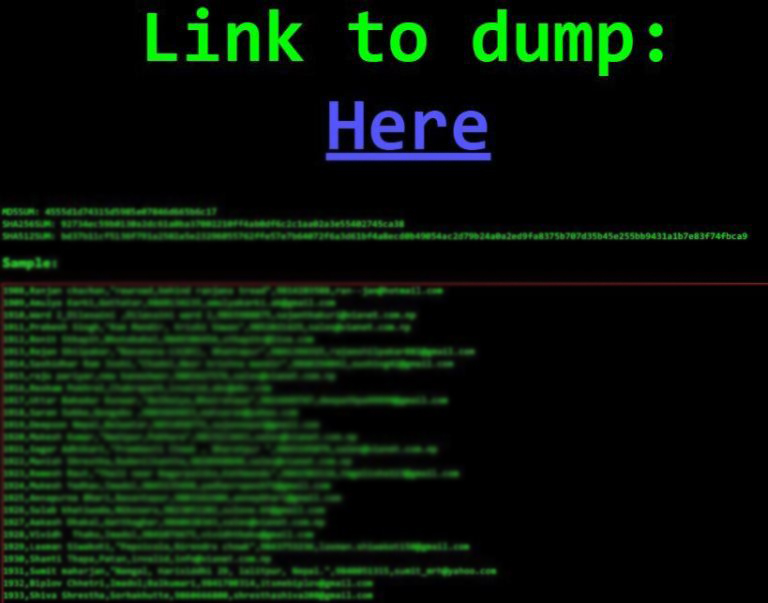 In Conclusion, we can say that User data is not safe in Nepal and it contains many security threats that can be easily accessible by some experts. Have your data been compromised or not? You can check all the details in the link given above.