| | |
| --- | --- |
| Mobile Phone Era | Dominator |
| Keypad (Past) | Blackberry |
| Screen touch (Present) | Apple |
| Foldable (Nearby Future) | Samsung? |
Blackberry's Dominance
Rise:
Early in the year 2000, the company released its first original mobile phone, which included email exchange and internet access functionality. Because of its enterprise level security and business capabilities, Blackberry became the device of choice for corporate America. In no time, Blackberry quickly rose to the top of mobile phone market at that time. Despite Apple's innovative 2007 entry, Blackberry remained to dominate the smartphone market until 2010. Blackberry has previously had over 40% of the market share in the United States and 20% of the global market share.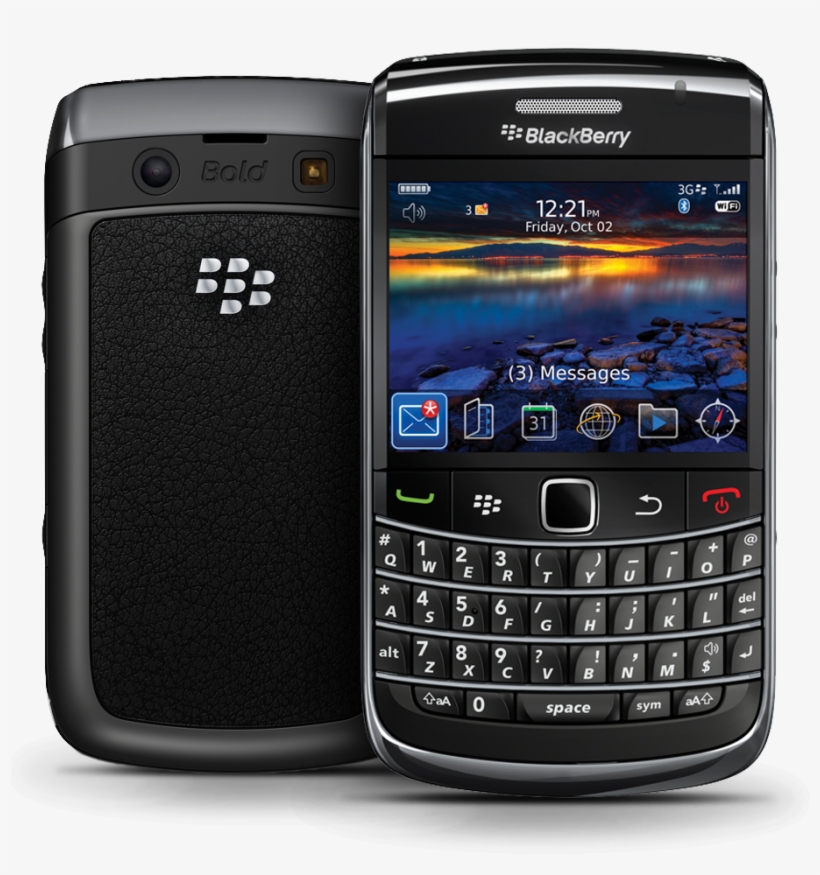 Fall:
Apple's revolutionary 2007 launch into the smartphone industry ushered in a touchscreen revolution. While rest of the industry was adapting to the transition, Blackberry stuck to its traditional design. For Blackberry, it was too late to see lack of innovation in their products.
Apple's Dominance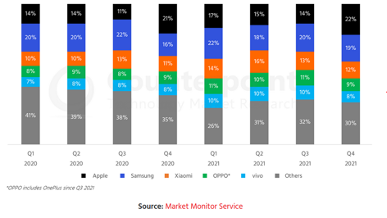 Although iPhones does not have a large market share, none of its competitors can match its camera quality, performance, security and durability. iPhones are the number one pick in the market, whether you are a casual smartphone user or a technology fanatic. This clearly demonstrates Apple's current market domination.
Samsung's domination in next-generation phones is a possibility.
Due to a lack of early adaption, Blackberry was unable to survive the touch screen generation of phones.
Is it possible that Apple will follow suit?
Apple is well-known for its innovative products, such as the silicon chip (M1). Apple is yet to release a folding device for the next generation of smartphones. Samsung, Huawei, and Xiaomi, among others, have already sold millions of folding phones on the market.
Apple's lack of foresight in the folding phone market could provide a major opportunity for other companies to lead the next generation of devices.
Samsung released its first Galaxy Z fold model in 2019. The announcement itself sparked a lot of media interest and excitement among the public about foldable cell phones.
Global shipments of folding smartphones increased by 309% year over year to 9 million units in 2021. Samsung, the world's leading smartphone manufacturer, was responsible for 88% of all shipments.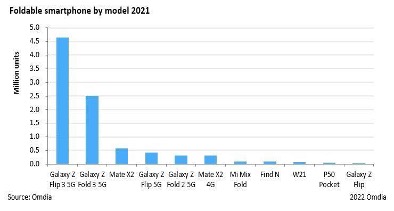 Final words
History tends to repeat itself.
Will Apple be in the same boat?
Will Apple's smartphone line-ups follow in the footsteps of Blackberry?
Will Samsung be the next Apple in terms of smartphone innovation?
These questions will be answered in a timely manner. Let's see what Apple Statistics has to say for the time being.
| | |
| --- | --- |
| Year | Sales (in million) |
| 2015 | 231.2 |
| 2016 | 211.8 |
| 2017 | 216.7 |
| 2018 | 217.7 |
| 2019 | 187.2 |
| 2020 | 196.9 |
| 2021 | 242 |
Data Source: Apple, Canalys, CNBC, Gartner, Strategy Analytics
What we may deduce from Samsung's and Apple's sales
The decline in iPhone sales over time, as well as Samsung's 90 percent market share on foldable generation phones, hint at a shift in consumer preferences. Consumers like greater deals and offers, as well as innovation. We may argue that Samsung has a chance to lead the next generation of smartphones.