ProtozoaHost, A Nepali domain and hosting provider known for its exceptional customer assistance to host a three days long event, known as 'Protozoahost Mahamela'. The company is providing various offers on hosting plans for different sites during the duration of this Mahamela. Not only that Protozoahost is also giving a chance to get up to 100% cashback to the members.
About ProtozoaHost
ProtozoaHost is a Nepali domain and hosting company established in 2019. The company provides the best hosting for WordPress, Linux, and e-commerce sites. Their shared hosting packages are designed for dependable performance at the most reliable rates.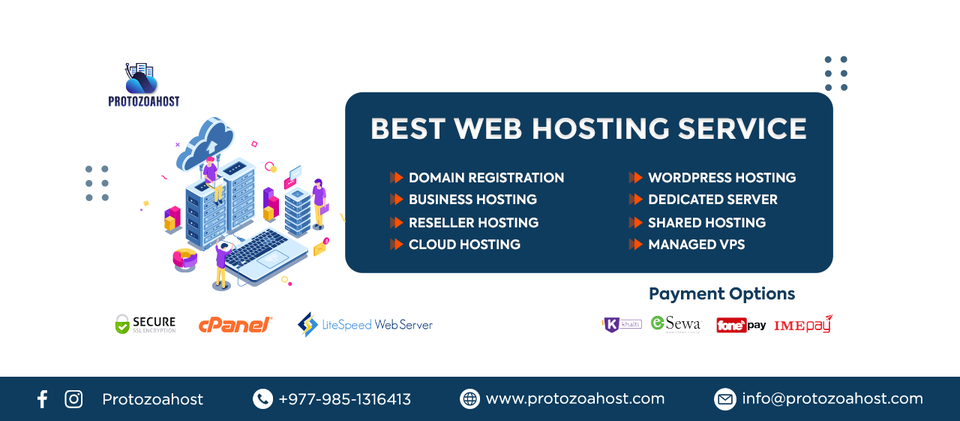 About 'Protozoahost Mahamela'
The event is set to begin on the 4th of September and will last up to the 6th of September. The aim of this event is to create affordable, dependable, and simple access to hosting servers for tech enthusiasts so that they may test, run, and deploy their applications for a variety of hosting plans offered by the company, including portfolio websites, business websites, corporate web apps, and many more.
Offers during the Event:
The domain and hosting company is giving members an opportunity to get their hands on various discount offers on their platform by redeeming the coupon codes mentioned below.
100% discount for the First 10 Members Only. Coupon Code: PROTODAY2022
95% discount on 4th September. Coupon Code: PROTODAY1
80% discount on 5th September. Coupon Code: PROTODAY2
70% discount on 6th September. Coupon Code: PROTODAY3
The above-mentioned discount offers are only valid for the following hosting plans that are listed on the Protozoahost website.
Mini Hosting Plan
WordPress Hosting Plan
Python Hosting Plan
Node JS Hosting Plan
Business Hosting Plan
Each of these plans contains three different packages with different specifications and costs, you can choose a package as per your need. Don't miss out on this amazing offer and bookmark ProtozoaHost to not miss out on anything starting 12:00 AM on September 4th.
Also Read: Tired of the "Big Tech" Social Networks? Check Out These Alternatives!