Nepal Telecom is finally going to start distribution of free eSIM from tomorrow (2079 Bhadra 31) from Telecommunication Office, Sundhara Counter. Postpaid and prepaid SIMs of the company's customers who are currently using physical SIMs can be changed to e-SIMs for free. Similarly, e-SIM will be provided to customers who want to get a new postpaid at the current selling price.

Nepal Telecom is the the first telecom in Nepal to allow eSIM connections. In order to roll out its own eSIM platform, the telecom operator originally funded for the project in fiscal year 2078/079. In this regard, NTC and Monty UK Global Limited signed a contract in April 2022 to jointly develop an eSIM platform for the telecom industry.
The agreement was signed recently between Chief Business Officer of Nepal Telecom Sangeeta Pahadi and Chief Executive Officer of Ultimate Horizon Technologies Pvt. Limited, Aditya Anand. As per the agreement, Monty UK Global will provide the necessary platform to distribute e-SIM service to the customers of Nepal Telecom.
In the first year, NTC hopes to distribute approximately 1,50,000 e-SIMs in Nepal.
What is an eSIM?
eSIM or embedded sim is a virtual sim card technology that trashes the physical sim card, which means you can have a mobile number without the need for a physical sim card.
Simply, an embedded SIM, it is a SIM card that is incorporated in a mobile device and may be used to connect to any eSIM-enabled provider. eSIM cards, as the name implies, are permanently embedded into a device. They are substantially smaller than regular nano-SIM cards, allowing IoT devices to have more powerful capabilities and allowing wearables to employ SIM technology, such as smartwatches.
Which Smartphones Support eSIM ?
Here's the list of iOS and Android smartphones that support eSIM currently in Nepal.
iPhone
iPhone XS, iPhone XS Max, iPhone XR
iPhone 11, iPhone 11 Pro, iPhone 11 Pro Max
iPhone 12 Mini, iPhone 12, iPhone 12 Pro, iPhone 12 Pro Max
iPhone SE 2020
iPhone 13 Mini, iPhone 13 iPhone 13 Pro, iPhone 13 Pro Max
Samsung
Samsung Galaxy Note 20 FE, Note 20+, Note 20 Ultra, Note 20 Ultra 5g
Samsung Galaxy S21+ 5G, S21 Ultra 5G
Samsung Galaxy Fold, Samsung Galaxy Z Fold2 5G
Samsung Galaxy Z Flip
Huawei
Huawei P40, Huawei P40 Pro
Huawei Mate 40 Pro
How to activate eSIM?
Here's how to activate eSIM on iPhone: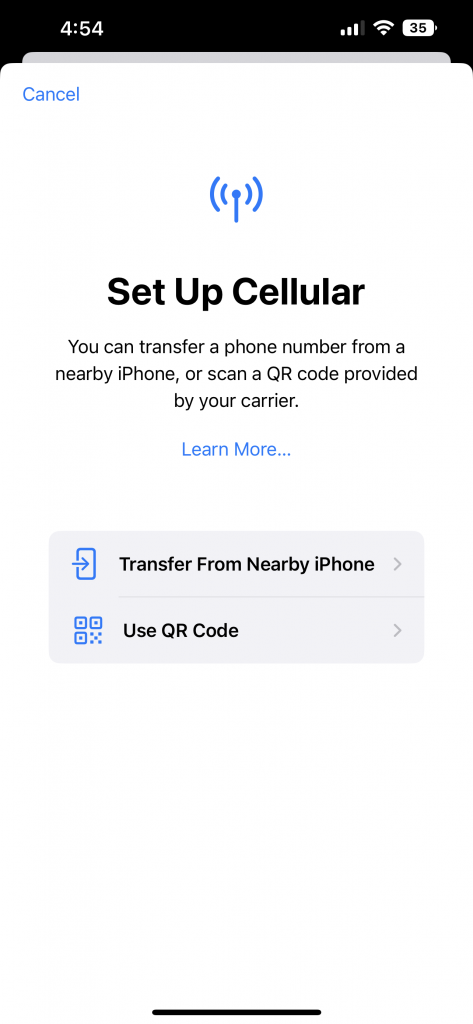 Go to the Settings menu
Click on Cellular / Mobile Data
Click on Add Cellular Plan / Add Data Plan
Scan the QR code that you received from Nepal Telecom.
Here's how to activate eSIM on Android: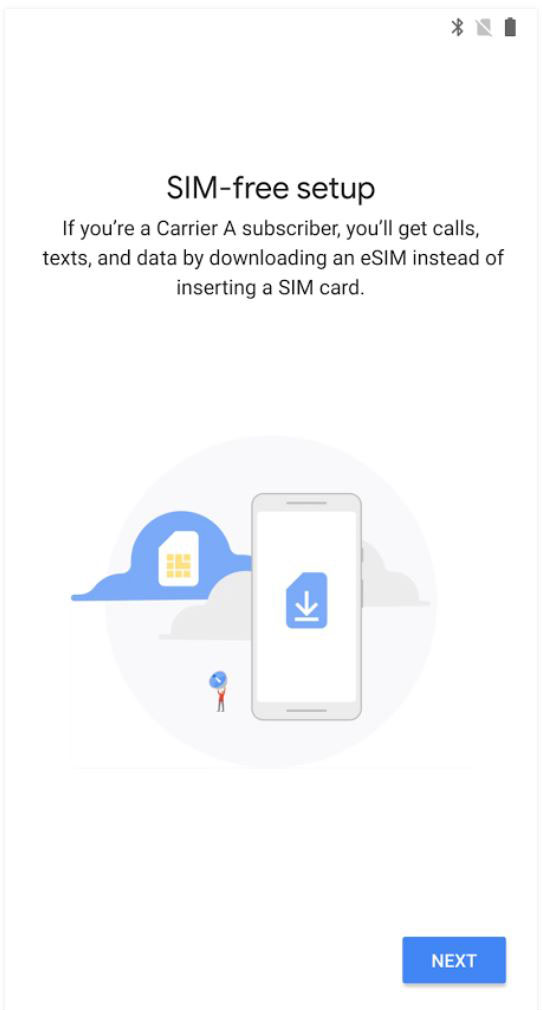 Go to the Settings menu
Click on Mobile Network
Click on SIM management
Click on Add eSIM
Click Add Plan using QR code
Scan the QR code that you received from Nepal Telecom
Also Read: Evolution of SIM card: What is e-SIM; When will Nepal get e-SIM?