Mukundo is an e-commerce business line, which intends to revolutionize the online shopping experience in Nepal by fostering genuine products that customers can purchase with convenience.

Mukundo is a child company of MBSYS Group Pvt Ltd. which is a technology company established in 2019 based in the USA, initiated by a group of Business and IT professionals from the USA and Nepal to provide the best online shopping experience to the consumers in the Nepali market and abroad. Actress Swastima Khadka is the brand ambassador for Mukundo. 
Mukondo: Values and Features
This online marketplace has been involved in delivering the best quality of diverse products.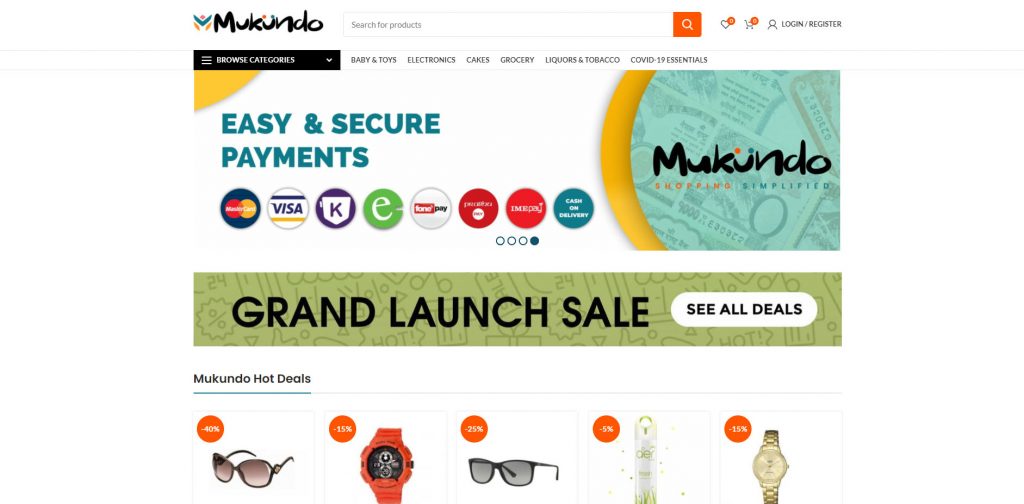 Mukundo is customer-centric and believes in equipping quality products, which includes easy and hassle-free returns. They only sell products that meet their quality standards through the assessment operation. They also grant referral rewards and loyalty points which customers can cumulate for additional discounts on their purchases.
Mukundo has teamed up with PKD (Protect Kids Dream) an IRS-approved, non-profit organization established to help underprivileged children in rural areas, certain percentage of every purchase in the Mukondo website will be directed towards the PKD fund.
Mukundo visions to change e-commerce business in Nepal and the way Nepali people shop. They believe in uplifting local products in both global and local markets to create a sophisticated shopping environment for Nepalese and intend to attain all Nepal delivery within a year. Quality products, top-notch customer service, fast and free delivery, rewards and loyalty points, easy returns, and cash on delivery are some of the features and services they provide.
Grand Launch Sale Offer:
Mukundo is offering a grand launch sale of up to 40% where one can get essentials related to Fashion, Makeup, Electronics, Home appliances, and groceries. In addition to that, they have also offered a flat 15% off on home appliances like an air fryer, electric kettles, and heater. They are also providing a limited offer where customers can earn Rs 100 on signing up as a signup bonus. Customers will have to create an account so that they can fully utilize the offers and gifts provided. You can log in to Mukundo by using your facebook or google account.
How to Place Order:
To place an order in Mukundo, one needs to visit the website and search for a product, click that product, and simply add it to the cart by using the add to cart option. After this one can proceed to checkout where you have to update the delivery address.