MacBook refers to the brand of Macintosh laptop computers developed by Apple Inc. Company. In simple words, it is a personal computer that merged PowerBook and iBook during Apple's transition to Intel processors. MacBook Air is Apple's least expensive notebook computer that comes with a 13-inch screen. MacBook Air is well built with an excellent keyboard and trackpad. It runs a great operating system and has a decent performance. Its performance remains impressive for 3 to 5 years after which things might slow down a bit. But having a look at what MacBook Air offers, it's not a bad deal to buy the Air as it is worth its price; here is the complete list of Macbook Air price in Nepal with specifications.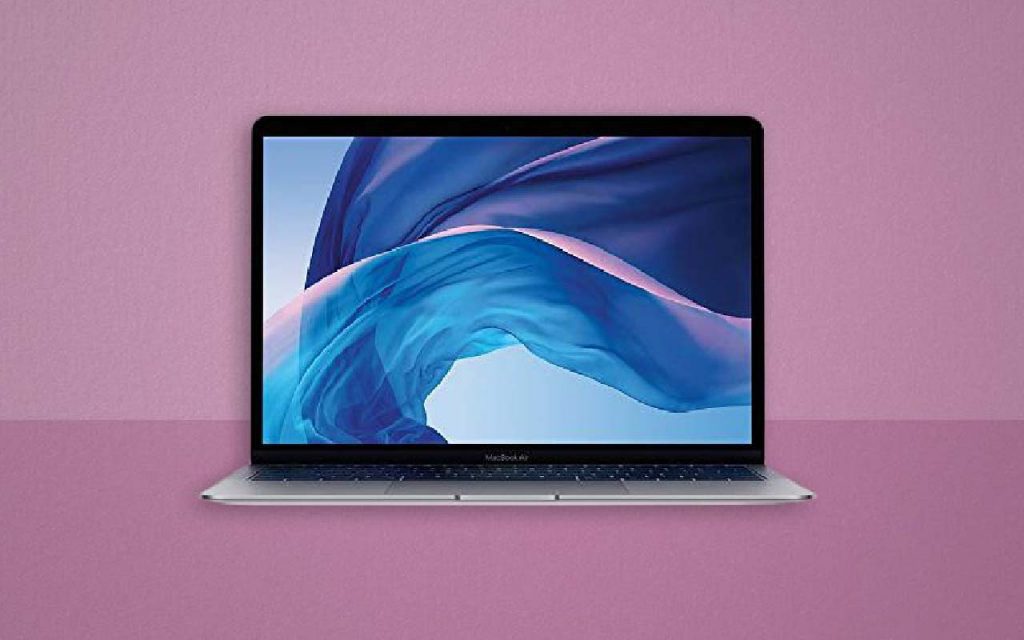 Authorized Distributor of MacBook Air in Nepal:
Location: Tinkune, Kathmandu
Tel: 01-5199600
Evo Store, Oliz Store, BT Planet, and Futureworld are the authorized resellers of MacBook Air in Nepal as well.
MacBook Air Price in Nepal
Model
Variant
Price in Nepal (MRP)
MacBook Air 13-Inch 2020
1.1 GHz Dual-Core
8GB/ 256GB
Rs.1,59,500
MacBook Air 13-Inch 2020
1.1 GHz Quad-Core
8GB/
512GB
Rs.2,03,000
Let's study the specifications of the above mentioned MacBook Air briefly. Below is the table containing specs of each model:
MacBook Air 13-Inch 2020 (256GB)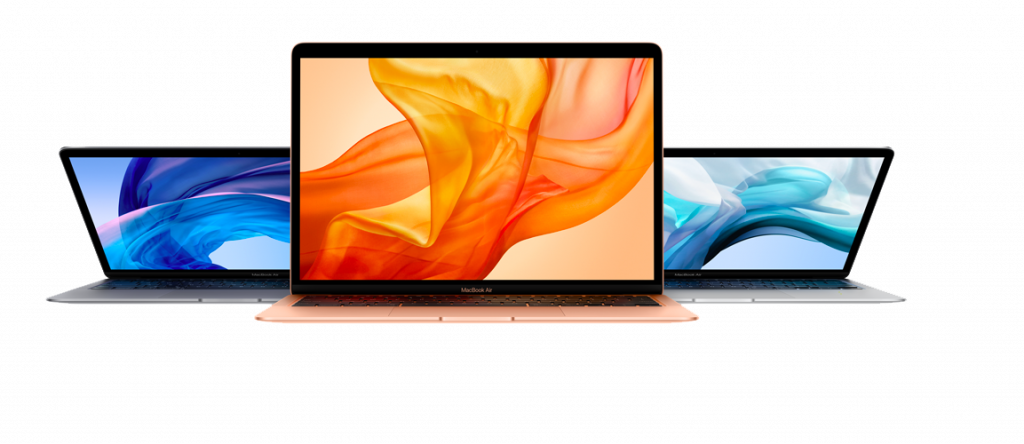 MacBook Air 13-Inch 2020 Price in Nepal:
Rs.1,59,500 (1.1 GHz Dual-Core/8GB/256GB)
| | |
| --- | --- |
| Model | MacBook Air 13-Inch 2020 (256GB) |
| Dimension & Weight | 30.41 x 21.24 x 1.61 cm 1.29kg |
| Display | Retina True Tone display (backlit LED, IPS), 13.3 inches, 1600 x 2560 pixels |
| Processor | 1.1 GHz Intel Core i3-1000NG4(dual-core, 4 threads, 4MB cache, up to 3.2 GHz) |
| Graphics | Intel Iris Plus Graphics |
| RAM | 8GB 3733MHz LPDDR4X |
| Storage | 256GB |
| Camera | 720p Face Time HD webcam |
| Battery | 49.9 WHR |
| Operating System | macOS |
| Other Features | 2x thunderbolt 3 (USB-C), 3.5mm headphone jack, 802.11 ac Wi-Fi, Bluetooth 5, Colors: Gold, Space Gray |
MacBook Air 13-Inch 2020
MacBook Air 13-Inch 2020 (512GB) Price in Nepal:
Rs.2,03,000 (1.1 GHz Quad-Core/8GB/512GB)
| | |
| --- | --- |
| Model | MacBook Air 13-Inch 2020 (512GB) |
| Dimension & Weight | 304.1 x 212.4 x 16.1 mm 1.29kg |
| Display | Retina True Tone display (backlit LED, IPS), 13.3 inches, 1600 x 2560 pixels |
| Processor | 1.1 GHz Intel Core i3-1000NG4(dual-core, 4 threads, 4MB cache, up to 3.2 GHz) |
| Graphics | Intel Iris Plus Graphics |
| RAM | 8GB 3733MHz LPDDR4X |
| Storage | 512GB |
| Camera | 720p Face Time HD webcam |
| Battery | 49.9 WHR |
| Operating System | macOS |
| Other Features | 2x thunderbolt 3 (USB-C), 3.5mm headphone jack, 802.11 ac Wi-Fi, Bluetooth 5, Colors: Gold, Space Gray |