A quarterly monetary policy report of Nepal for the year 2020/2021 has been articulated following the authorization of the Nepal Rastra Bank. They are making arrangements to finally enable the international payment gateway in Nepal.
The option of making payments in a foreign currency will now be accessible to individuals in Nepal. NRB has mentioned the international payment framework in a monetary policy released earlier this year. The Governor of NRB CA Maha Prasadh Adhikari has stated a $500 trade restriction to all Nepalese, along with other financial strategies and arrangements in the economic policy of the Government of Nepal (GoN) for 2020/2021.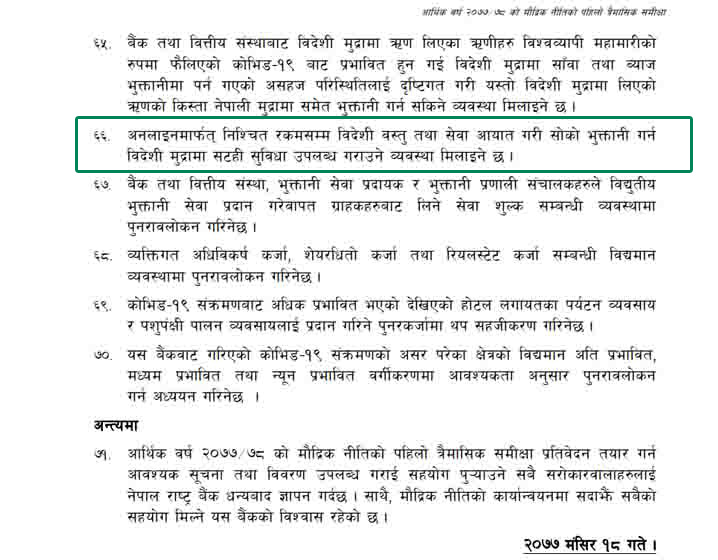 NRB is preparing for all sorts of aptitudes to let its citizens buy goods and commodities from international e-commerce enterprises, companies. They are making arrangements to unlock the international payment gateway for the Nepali community and its citizens. Though this policy hasn't yet been implemented, the news of something like this in the financial sector is happening for the first time in Nepal. Since this world relies on the network, being a part of a payment network that is internationally recognized as the next step for our country in having access to international financial capital. This will move our country forward towards involvement in financial globalization.
Impact of International Payment Gateway in Nepal
Access to financial services has increased remarkably in the last few years. The use of digital means of payments is increasing along with financial expansion. Further with the implementation of paying through international currency will uplift the process of developing a payments system infrastructure. This whole process will surely lead us to the ambition of fostering economic activities and reviving the economy of our country.
There is an emphasis regarding a provision that allows foreign currency earned from the exports of IT related services exported through online or electronic means in the bank account or card of the exporter or service provider.
This policy is formulated taking into account the domestic as well as international economic outlook, financial sector development strategy. This whole process will enable our country to obtain goods that it cannot produce or which it has not produced yet, and importing goods through e-commerce sites will establish and boost foreign trade.
With this initiation Foreign payment processing solutions will be a savior since there was the presence of many payment restraints. Having the opportunity to manage direct remittance to international service providers will enhance sustainable economic development while stimulating the growth of economic and currency exchange activities.
Also, Read: Now Make eSewa Payments from Viber
NRB believes the implementation of this policy will help the economy along with maintaining macroeconomic and financial stability. NRB is also confident in expanding financial access along with channelizing resources in a positive way which would provide convenience to citizens. It also ensures how necessary provisions will be made to encourage the use of transporting commodities, goods, and cargo by land, sea, or air in import-related transactions. Hedging services, which mitigates foreign currency risks, will be promoted through specialized institutions to minimize exchange rate risk in foreign currency.
Even though this policy hasn't been put into operation. The wave of changes and possibilities it will offer Nepal and its citizens will be worth the wait.