There's a huge craze of cricket in Nepalese society so Nepali sports market has been heated up these days due to ICC Cricket WorldCup 2019 WorldCup kicked off in England on 27th May 2019 and will last till 26 June 2019. 10 team from different countries are taking part in this competition for the trophy. Targeting WorldCup Cricket, different ISPs, mobile and electronic companies are giving up the heavy discount in their products through these WorldCup 2019 Offers in Nepal.

So, If you are planning to buy a TV, get a new Internet, DTH connection, etc. Subisu, Samsung, LG have some offers for you.
ICC Cricket WorldCup 2019 Offers in Nepal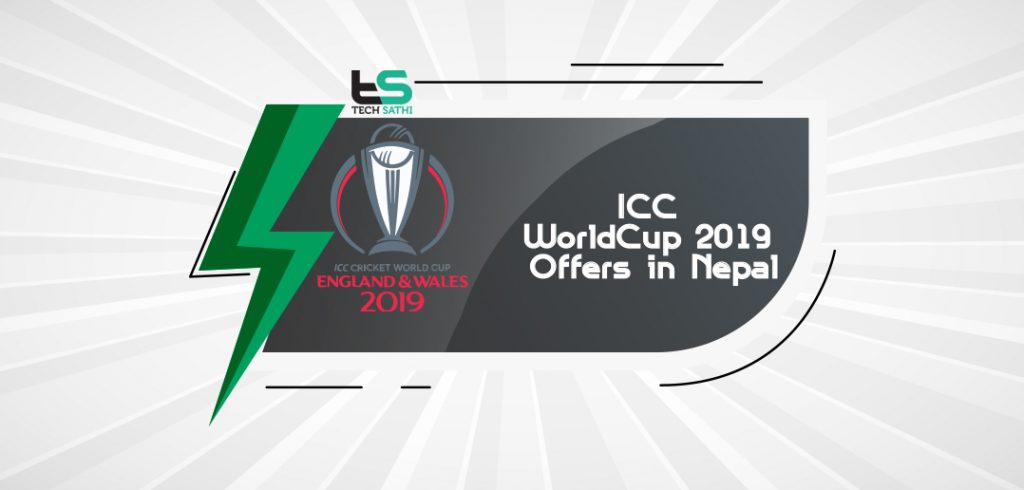 Subisu
Subisu, a leading ISP, Television Service Provider of Nepal comes with a new price targeting ICC Cricket WorldCup 2019.
With this offer, customers will get a chance to view a total of 245 channels with 50 HD channels in Rs. 258 only. Not only that, they can get 25 Mbps internet service with a total of 245 channels and 50 HD channels in Rs. 1216 only. For this, customers have to pay for the yearly package initially as well as the company will allow some terms and conditions regarding this.

Samsung
Samsung is giving 44% cashback offer and two years warranty in selected TVs targetting Worldcup 2019. Beside this, Samsung has brought EMI on selected TVs.
LG
LG is a South Korean Company which deals with the production and distribution of telecommunication and electronic products.LG has come up with a new offer in this Worldcup Cricket season.
LG is giving 45% cashback in every model tv appliances for the customers. The company says that LG has initiated cashback offer in order to exchange happiness among people in Worldcup with new LG products with the slogan "Upgrade to Smart Life".
So, don't kill your time, grab these offers and enjoy ICC Worldcup Cricket 2019 with your family and friends.