Nepal Idol is a Nepali reality television singing competition owned by FremantleMedia and is part of the Idols franchise. Nepal Idol follows the format outlined by FremantleMedia in the Idol Bible, which has been used by various versions of the Idol Series. According to the format, at least one or two hosts will be of the same gender or opposite gender. In the prejudge phase, which is not aired, a panel of music industry representatives is chosen to judge the competitors. From the Televised Audition through the Grand Finale, the competitors are judged by a panel of three or five judges.
How to vote Nepal Idol Contestants?
As CellPay has partnered with Nepal Idol in this season, Here's how you can vote Nepal Idol Contestants using the CellPay app:
Select Voting option under Services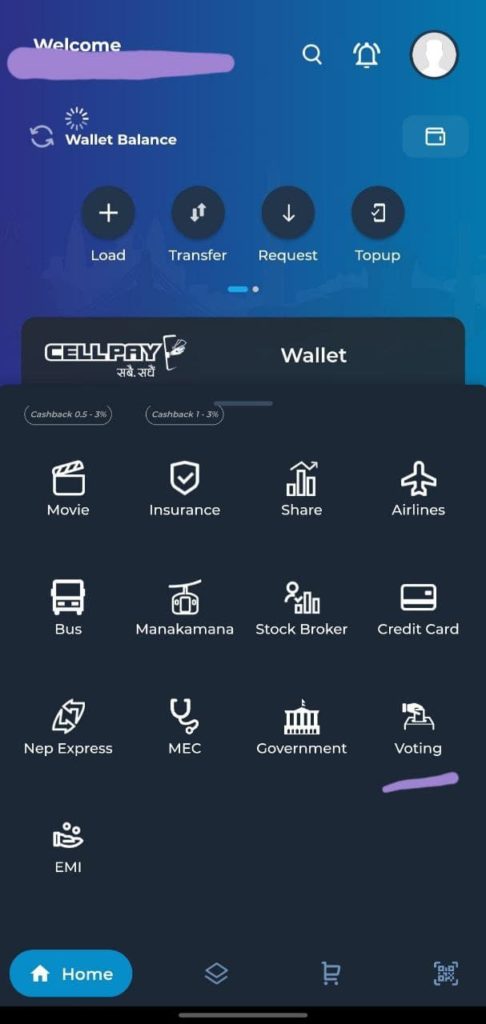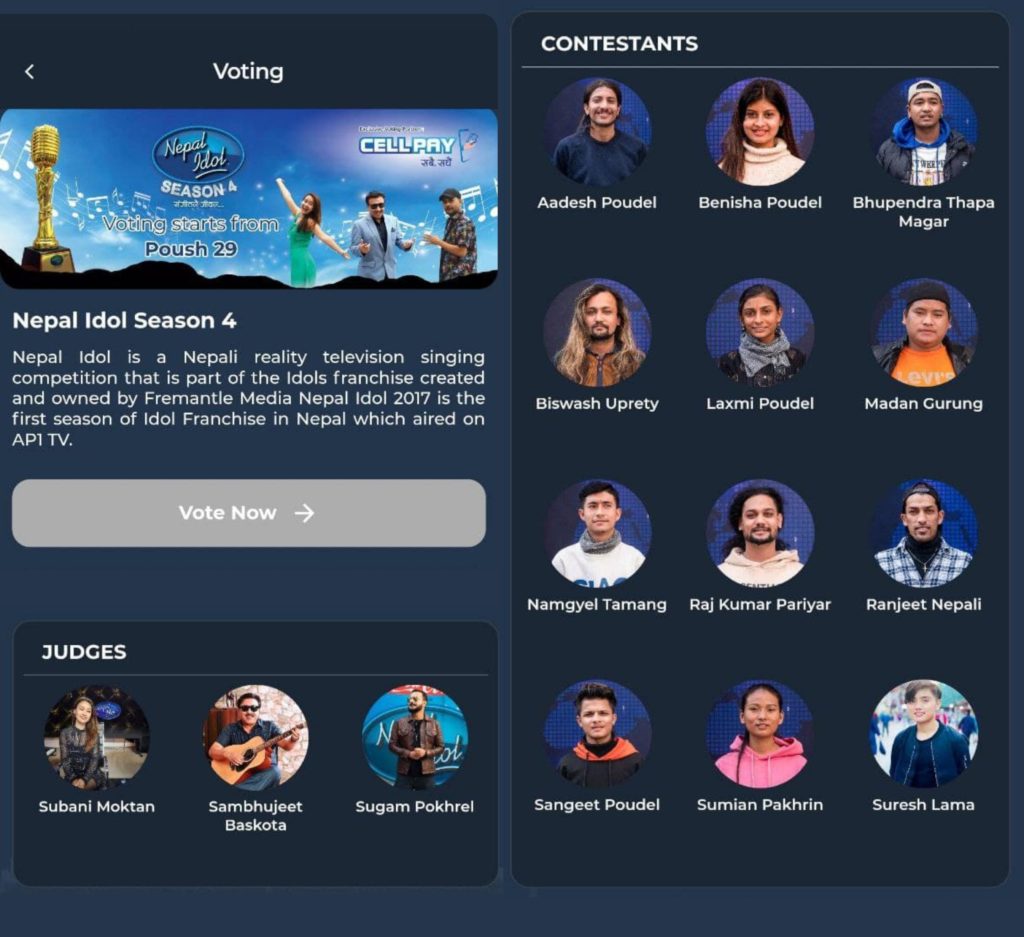 Select your favourite contestant from the list and Vote.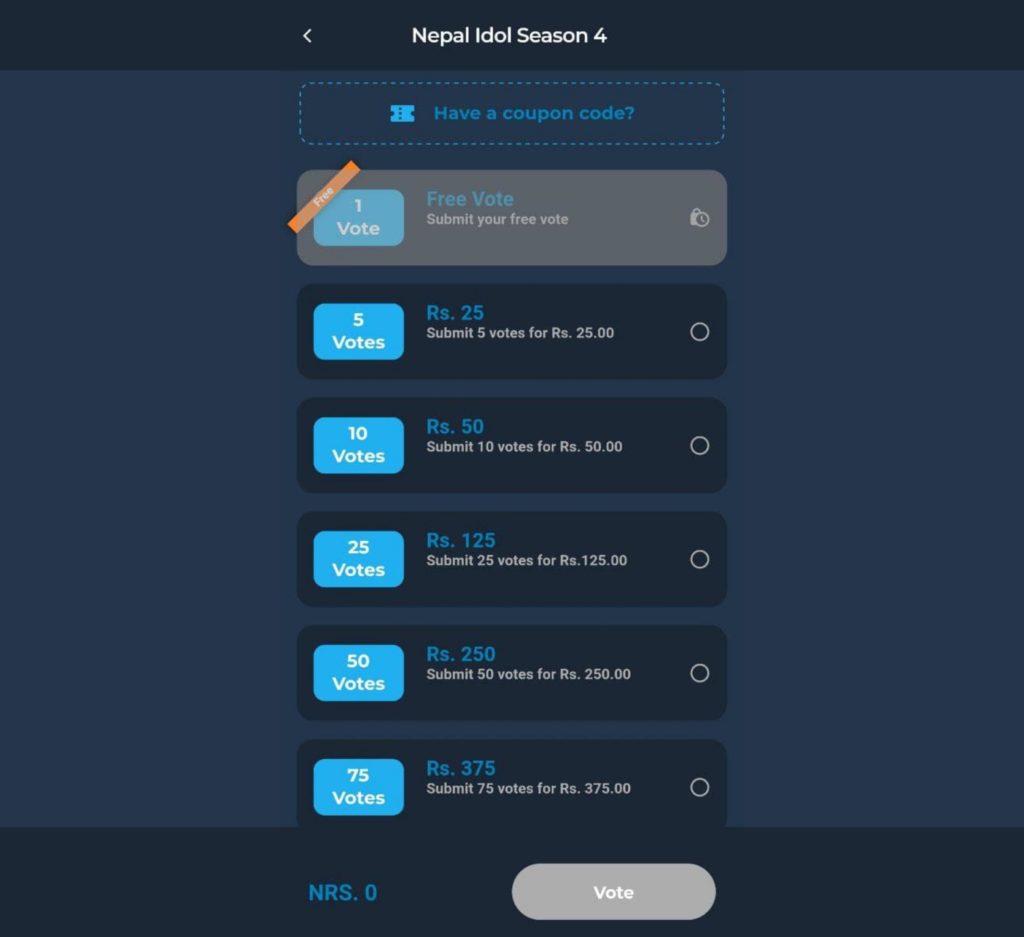 Also Read: How to Vote for The Voice Kids Nepal Contestants through Khalti?
How to vote from Abroad?
If you are outside Nepal, then you can vote Nepal Idol contestants by following the steps mentioned below:
If you don't have Shristi App in you device, Click Here to Download,
Open Shristi App and enter Login Credential if you have account or create an account if you don't have one,
Click on Nepal Idol Season 4 under Voting Events,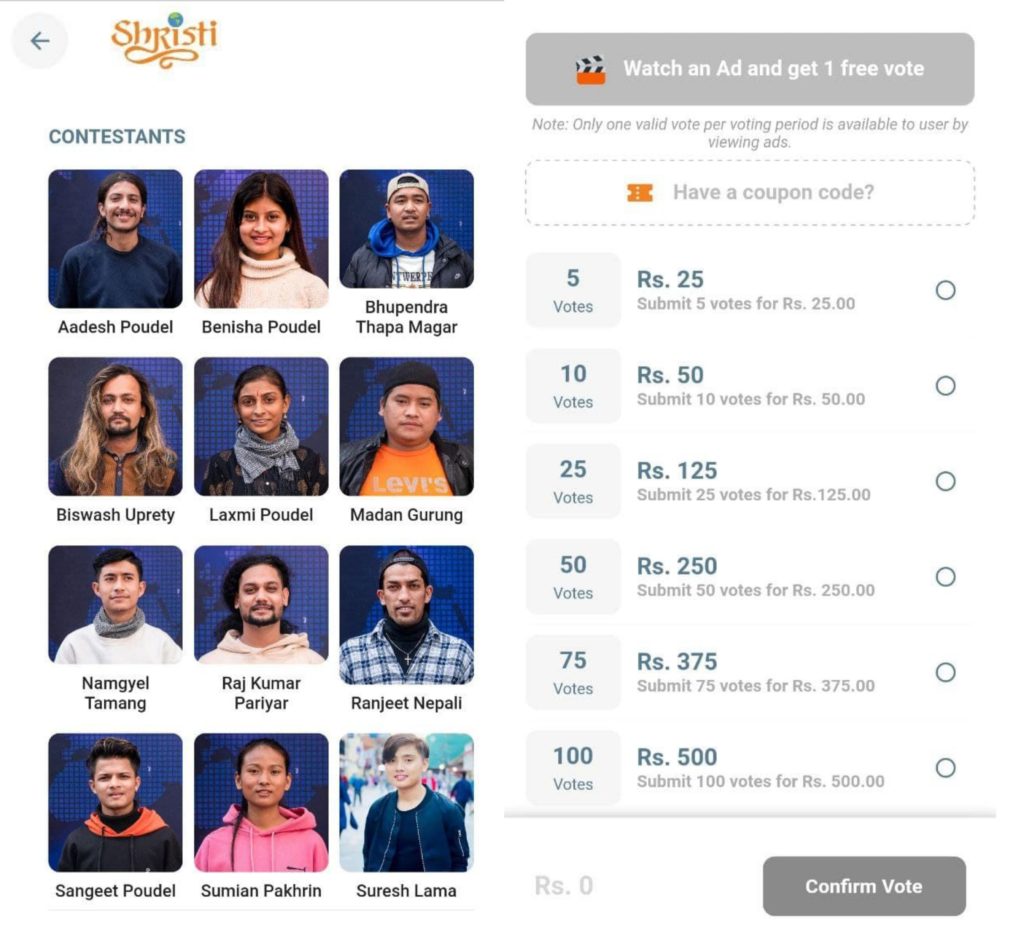 Choose you favourite contestant and Vote. (You have to watch Ad to get 1 free vote)
Should we pay to Vote?
1 Vote is free of cost, but you have to pay a certain amount if you want to cast vote more than once.
About Cell Pay
CellPay is an NRB licensed payment service. It is Nepal's first mobile payment system which doesn't require a wallet and operates through a website and application. All you need is a bank account; then you are all set to use this payment app for real-time transactions. Customers can easily make real-time payments for telecom services, electricity, television, internet payments, restaurants, fund transfers from one bank to another, domestic remittances, insurance payments, EMI payments, share, government payments, and broker payments, P2P, P2B, B2P, B2B, and other services.
Furthermore, there are no fees for users who use CellPay to transfer funds. Users can also make payments to the Fonepay network's approximately 500,000 merchants. Users may also make use of CellPay Kart's extra function, which allows them to make online purchases of various items from the comfort of their own homes. As CellPay has partnered with Nepal Idol this season, you can now use its app to vote Nepal Idol contestants.
Note: If you want any assistance on "How to vote Nepal Idol Contestants", feel free to comment below. If you want to vote Nepal Idol from India / vote Nepal Idol from Malaysia or vote from any place outside Nepal, then you have to download Shristi App.