Companies set prices, give discounts, provide services, and so on. But, saving money is something you do on your own. It doesn't matter how much discount your hosting provider is giving if it doesn't satisfy your websites' demands. Also, it doesn't matter how expensive your hosting is if it won't help your website grow in the way you have anticipated.
My advice? Let your website do the talking. Understand what it requires and how much additions it needs. If you pay attention to finer details, you will actually KNOW your website, and therefore be able to assess the required expenses more accurately.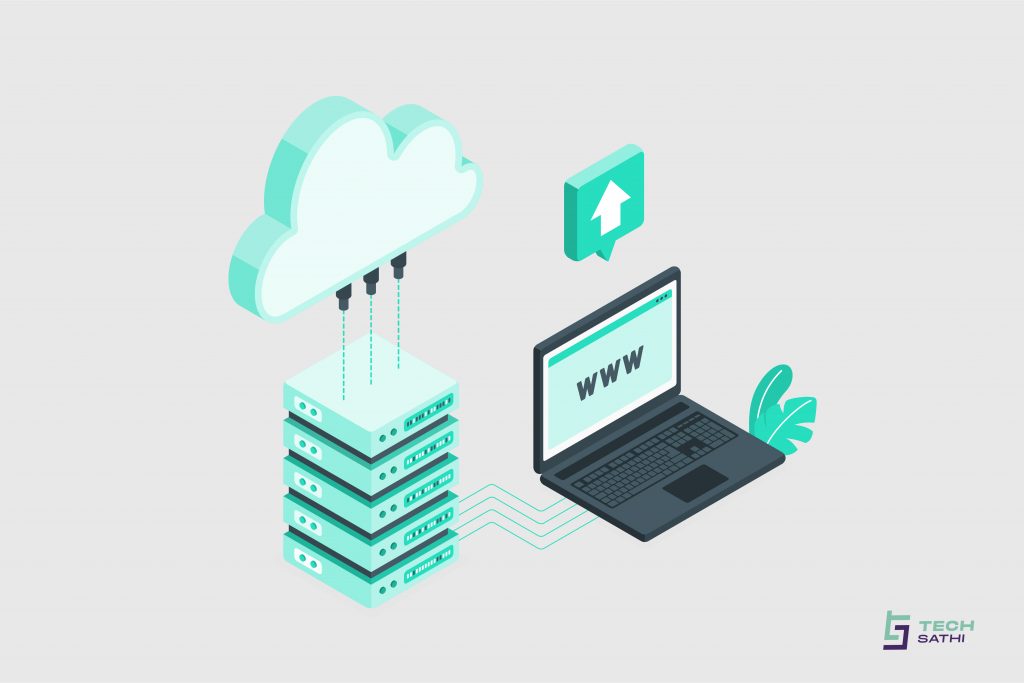 Given below are a few key points whose money-saving role is mostly overlooked by the web hosting clientele.
1. Buy Shared Hosting
Consider this scenario.
You're short of money in a foreign country and are searching for a room. However, back in your own country, you upheld a certain standard in selecting rooms and expect similar qualities in your search here as well. But that would be expensive now, wouldn't it?
So…
How would you kill two birds with one stone? How would you get a well-furnished, fancy looking room and save some money at the same time?
The answer is simple- get a roommate to share the expenses!
Shared hosting works, more or less, in a similar manner. Numerous websites, along with yours, are hosted by a single physical server. The web server connected to the internet is responsible for storing your information, providing you with the required hosting services. Shared hosting is of two types, name-based, and IP-based (internet protocol-based).
In name-based shared hosting, each website has a different hostname but the same IP address, while in the IP-based, the IP addresses are different.
I would recommend shared hosting for anyone at the initial stages of their blogging journey or want to keep it small scale. It is a very effective way to save your money, all the while not hindering your progress.
But again, does living alone in your own apartment have lesser restrictions than living with someone? Of course, it does! You might have to follow more rules and thus experience less freedom, but with shared hosting, seeing that the pros outweigh the cons, I say, "Go for it!"
2. Buy Hosting Services During Black Friday Offers
As we all know, Black Friday is the best time to purchase anything, so you can search for exciting hosting deals on the Black Friday. They offer massive discounts during Black Friday. You can even get a discount of up to 99%. Hosting at a 99% discount is almost like getting a free hosting service, isn't it?
Plus if you buy hosting services from the affiliates, you'll get the services cheaper than ever before.
Wait, affiliates?
They are content creators (bloggers, YouTubers, podcasters, etc) who promote the products of various companies and get commissions for sales. They have affiliate links through which you can buy the services at low cost.
If I was in your place, I would read all the Black Friday deals about the web hosting company and choose one which is good for me.
3. Ask for a Discount ( this is often a great saver for me )
Be it clothes, furniture, or stationery items; rarely do we sign off on a deal without the intrusion of the phenomenon, "DISCOUNT". It is true that the web hosting market doesn't work that way, but you can smooth talk your way into a discount more often than not.
Talk to the customer service agents who are, in most hosting websites, available 24/7 and ask them if they have discounts available.
In most cases, people fail to utilize the discount offers as they often come with a coupon code. These coupon codes are easy to find and are visible on most websites but you often overlook them.
Therefore, to ensure that you haven't missed the golden opportunity to save some of your hard-earned money, interact with the customer service department.
Discounts are also available in an individualized manner. For instance, a web hosting company might provide discounts ONLY for certain subscription plans. Most web hostings put up discount offers for annual subscriptions but not for monthly or quarterly subscriptions. Be sure to check that out.
Stay vigilante, DISCOUNTS are lurking around!
4. Choosing the Perfect Host for You can save you money
Consistency is key.
If you make the right choices from the beginning itself, you will save yourself from lots of unwanted hassle and expenses.
For instance, if you go with a particular web hosting and in the middle, you decide that it's not working, then you might have to migrate your sites to another hosting. And site migration is not free in most web hosting, which will thus increase your expenses in a rather unwanted manner.
Moreover, it's not just money that will make you lose your sleep if you go with the wrong hosting provider. You will have problems with customizing your settings as well, which is, tbh, a really annoying thing. The settings and customization you have made while using one hosting provider will all be erased once you switch to another. You will have to start from the beginning.
This situation is highly avoidable.
How?
By conducting thorough research before choosing the right web hosting. I have been associated with the same hosting for more than 2 years now and trust me, consistency is a different kind of swag!
After all, life revolves around the choices we make, so why not take extra 2 seconds and make better ones?
5. Purchase a Hosting for a little Longer Time Period ( this saves you for renewal )
Have you ever done wholesale shopping? No? You might have at least heard shoppers talk about buying something at a wholesale rate.
It's fine if you haven't. Wholesale shopping is when you buy something in bulk so that you will have to pay less for the items individually.
The same logic applies to web hosting subscriptions. If you subscribe for, say, a week, it will be slightly more expensive than a monthly subscription. If you subscribe to services annually, you will see a significant dip in prices.
The question might arise, "what if I have to make short term changes in the services I have signed up for on a long term basis?" No worries! Almost all web hosting companies allow you to make changes in the middle of your subscription such as increasing bandwidth, altering disk space, etc.
If you have a rigid plan for what you're expecting in the next 12 months or so, then you're in an even better position. You can confidently sign up on a long term basis and pay significantly less!
So, essentially, what do you need to do? Simple! Just study your business/websites and understand their needs properly. After that, you can make fruitful decisions that are sure to make you proud in the future!
6. Pay for Necessary Services Only
Hosting companies will fill your ears with never-ending tales about how each of their services is absolutely necessary. By the time you finish reading one of their blogs, you will think about buying something you didn't even know existed a few minutes ago.
This is normal. However, they aren't lying about the benefits those services provide, but they are leaving out an important truth, i.e; requirements are based on the type of website/online business you own and CAN NOT BE GENERALISED.
What to do then? Conduct thorough research beforehand and use the official website blog ONLY FOR BUYING THE PRODUCTS! To assess what you need and what you don't, consult reviews, and other blog posts that have been compiled in consultation with real-life users.
User reviews can also help in some cases. Keep in mind, no two business owners have the same aspirations and expectations, so always find a relatable customer before trusting their ideas.
Following my advice can help you filter out expensive services that aren't actually necessary for your websites, and in turn, save you lots of time and money.
For instance, if you do not expect more than 1500 visitors per day, you can do with around 10 GB bandwidth. The hosting providers will try to convince you to go for larger bandwidth, but if you have done your research, you will be able to decline them confidently.
7. Downgrade the plan if high-level service is not needed
Have you heard the story of Cinderella? Of course, you have.
If you don't remember the story, let me remind you again. Her shoes didn't fit anyone else's feet.
I don't know if that was a good analogy, but you should remember that everyone has different needs and your hosting requirements differ from others'.
You don't have to stick with a plan that exceeds your needs and can consult with your service providers to downgrade your plan. Not only that, but you can also change your service providers. Suppose you've subscribed to a plan of some reputed company and if some other company provides you same necessities at a lower price, you shouldn't hesitate to change your service providers.
And since migration is made simpler than ever before by many web hosting companies, you have a wide range of options to choose from.
The downgrade of the plan will not limit your growth but saves you a lot of resources which you can invest elsewhere. When I first started blogging, I saved a few bucks by downgrading my plans and invested it on SEO and some important plugins which helped a lot to rank my website higher.
FAQs: In Case You Have Any Doubts
Conclusion:
Since the maximum businesses are shifting online. With countless misfortunes, 2020 is a year that's beyond saving. However, there is one thing in 2020 that you can still save if you're looking to buy web hosting- MONEY!!
Just follow the seven steps, and yes- do come back and tell us how much you saved!