 After a six-month pause, House of Fashion Nepal returns with EN VOGUE 8, which will take place in the first week of January 2022. The final audition was held on November 20th at Bhojghar Nepal in Gairidhara, with IME Pay as a voting partner. "EN VOGUE NO. 8" is an annual fashion competition hosted by House of Fashion Nepal and accessible to anybody. The tagline for EN VOGUE 8 is "This Time, For All".
House of Fashion Nepal has successfully staged seven seasons of EN VOGUE, in which it recruits all aspiring models, searches for them, trains them, guides them via the media, and exposes them to the modelling world. Two winners will be chosen to represent House of Fashion Nepal as Brand Ambassadors for a year. Aayushman Deshraj Joshi, Akash Shrestha, Salin Man Baniya, Niti Shah, Ritesh Raj Gurung, Rubeena Thapa, Jyotsna Yogi, and many others have made it popular in the Nepali industry through EN VOGUE. House of Fashion Nepal has established itself as a trustworthy and prestigious fashion house in Nepal. House of Fashion Nepal is hosting EN VOGUE 8 with the goal of tackling issues in the fashion business and changing the competition with the notion that "Personality Has No Criteria".
House of Fashion seeks to bring together a diverse group of people by integrating people of various sizes and heights, married people, persons with Vitiligo, and LGBTQ+ people, and providing them with an equal opportunity to compete in their fashion contests. EN VOGUE 8 does not discriminate based on race or sexuality and feels that a strong personality is more important than a good body. House of Fashion believe that modelling is about "Personality" more than "Body," and that a good personality may come in any shape, size, or kind, and we wish to broaden the scope by removing any constraints. This time, EN VOGUE is defying modelling stereotypes by embracing people of all skin tones, body types, heights, and sizes.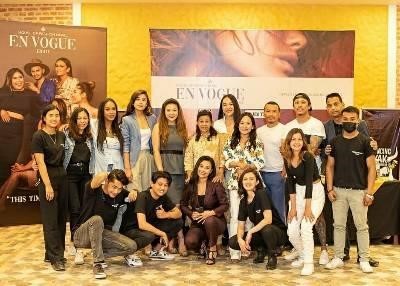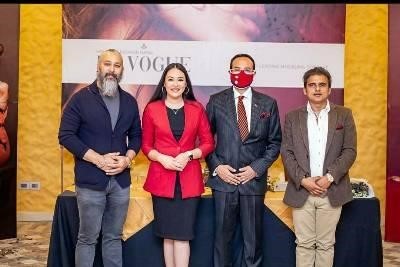 The official campaign photos were revealed by Mr. Prasant Tamrakar and Mr. Anil Keshary Shah. Ms. Oshima Banu, Mr. Meiilan Lama, Sophie Sunuwar, Ms. Evana Manandhar, and Ms. Asmi Shrestha were among the judges for their first auditions. The audition took place on April 10th, 2021 at Bhojghar, Nepal.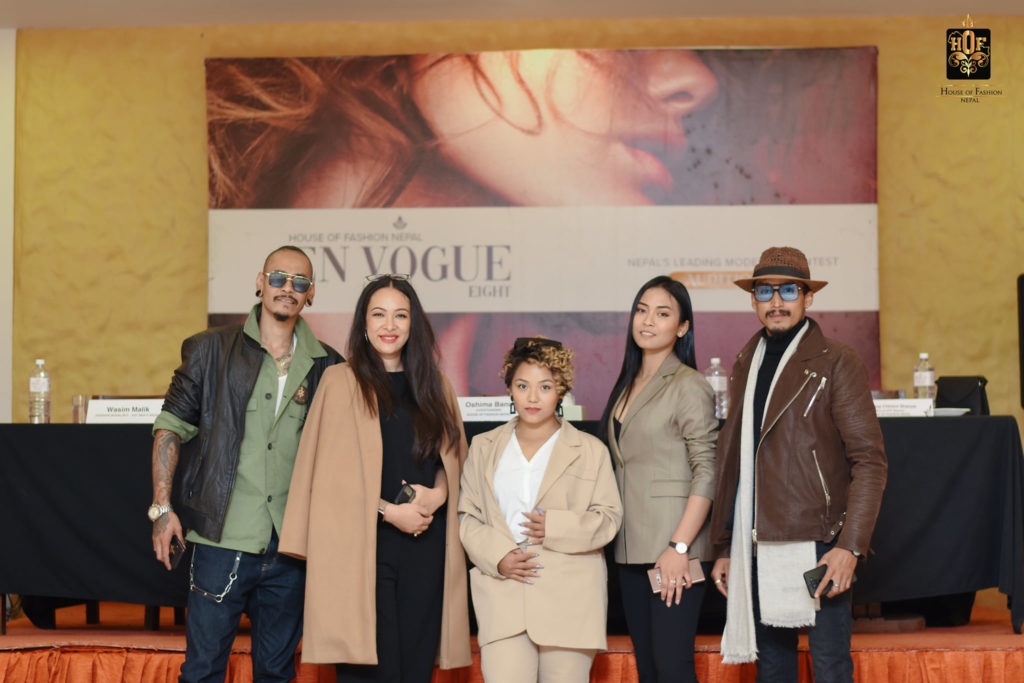 Also Read: SaReGaMaPa Lil Champs Nepal: How to Vote?
About House of Fashion
House of Fashion Nepal, established by Oshima Banu in 2012 is dedicated to promoting Nepalese art, fashion, and talent. It's a platform that helps budding artists improve their chances by upskilling them and giving them exposure in the market to showcase their hidden skills. Many youthful talents have emerged as models, performers, and media celebrities during the last nine years.