 In 2019, it's Fitbit that's leading the way still – with its new Fitbit Inspire HR offering a brilliant mix of features and price, as well as the Fitbit Charge 3 for advanced metrics.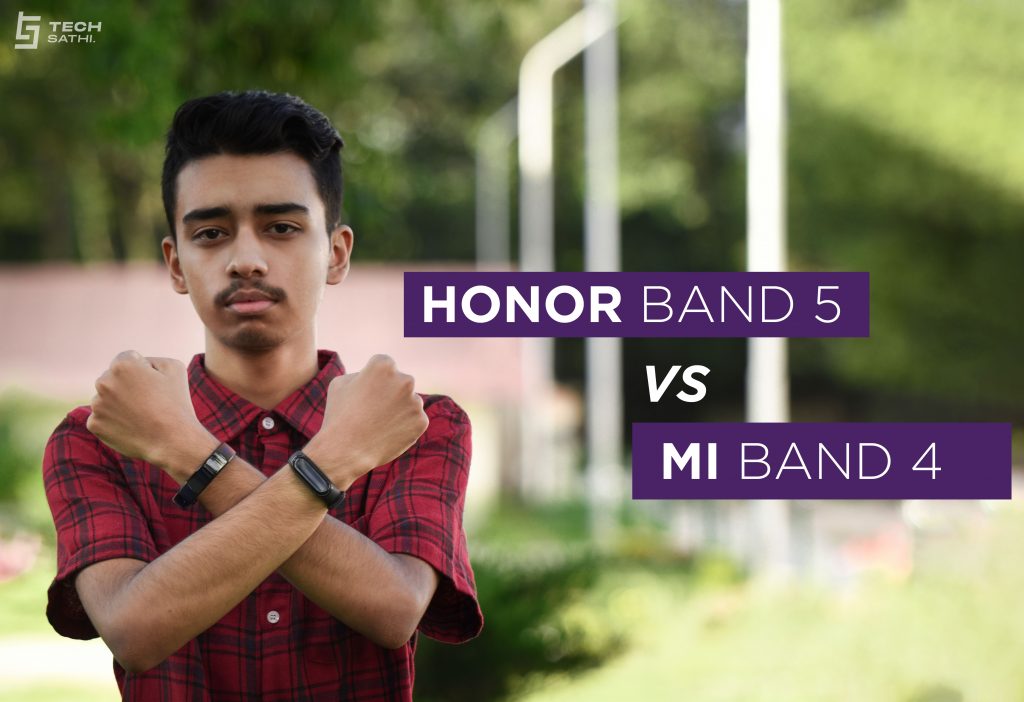 But it has not got the whole market wrapped up. Xiaomi is now a huge player and offers all the features you'd want for tiny price tags – albeit without the polished experience you get from the Fitbit app. Now with the introduction of Honor Band 5, we are finally able to pitch a budget fitness band against the Mi Band 4 which is the successor to the average consumer's most beloved Mi Band 3 of 2018. The most awaited upgrade from Mi Band 3 was the color display on Mi Band 4 but there are a lot more features to compare between Honor Band 5 and Mi Band 4.
They seem similar at first glance but we are here to tell you how they differ. Before that, let's take a look at the spec sheet for the summary.
Honor Band 5 vs Mi Band 4: Specs
Honor Band 5
Mi Band 4
Dimensions
43 × 17.2 × 11.5 mm
32 x 17.9 x 12 mm
Weight
22.7 grams
22.1 grams
Display
0.95-inch OLED
0.95-inch AMOLED
Sensors
6-axis inertial sensor;PPG heart rate sensor; IR wearing detection sensor
3-axis accelerometer, 3-axis gyroscope,
PPG heart rate sensor, proximity sensor
Connectivity
Wi-Fi, Bluetooth 4.2, GPS, GLONASS
Wi-Fi, Bluetooth 5.0, GPS, GLONASS
Water Resistance
50 meters/5ATM
50 meters/5ATM
Battery
110mAh
135mAh
Strap
TPU
TPU
Design: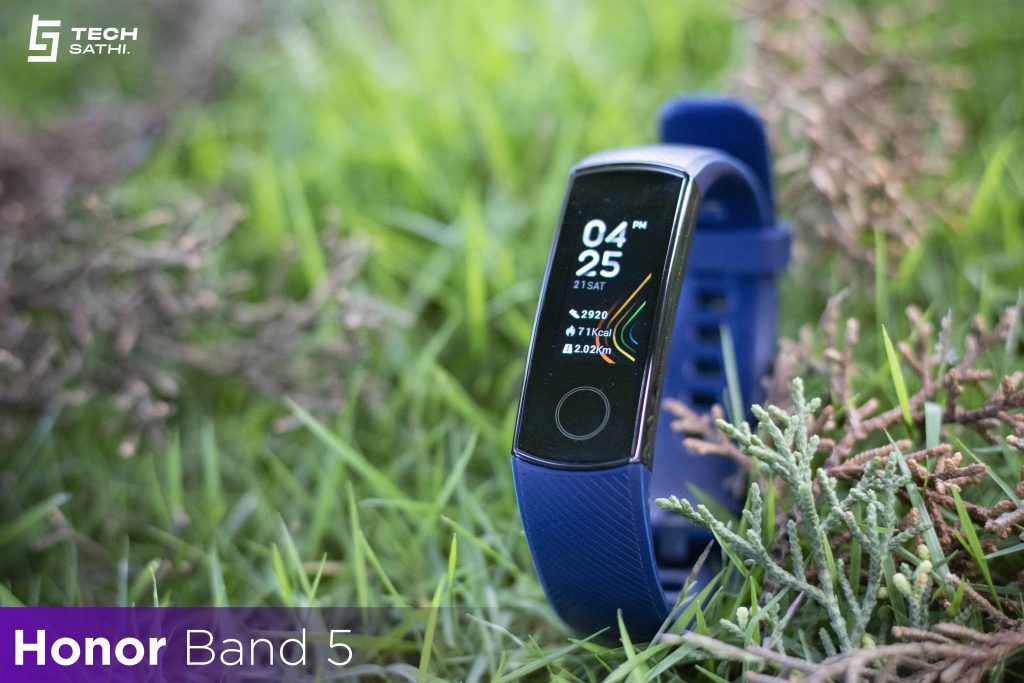 The design of these bands has pretty much everything in common with their predecessors.
But Mi Band 4 has a got a small home button unlike in Mi Band 3. Personally, I prefer the flat rectangular edge outline on the Honor unlike the old round edges on the Mi Band 4. But, the strap on the Mi band feels a little premium than that of the Honor. The downside is the need to remove the strap in the Mi for charging your device and oh boy the strap doesn't come out easy.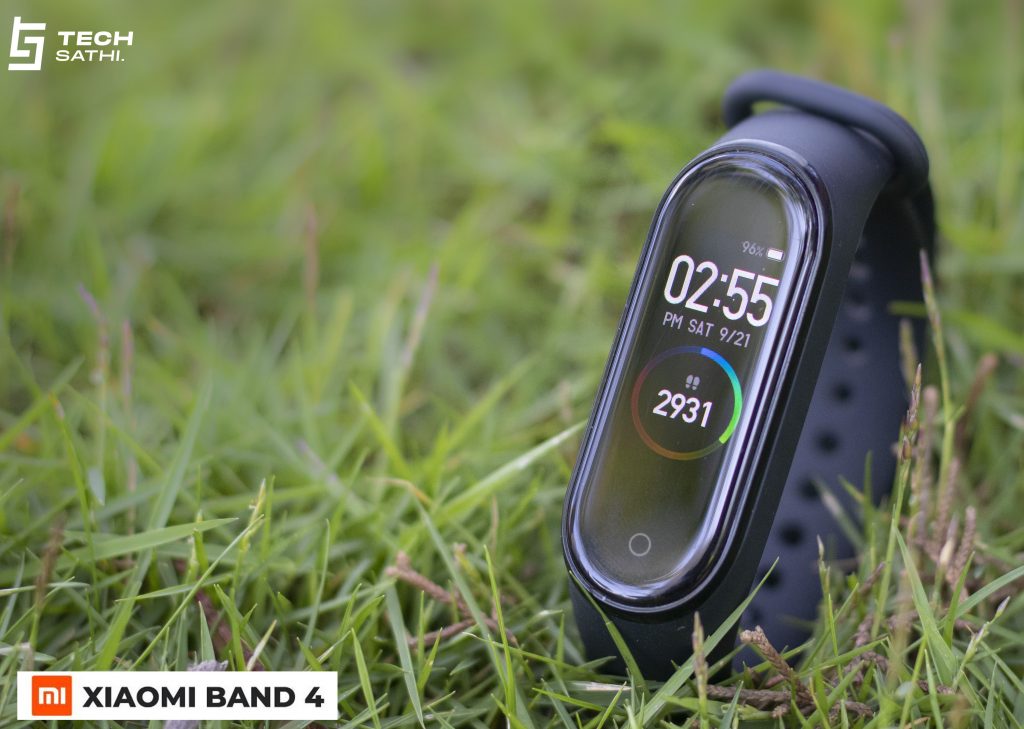 Special Feature:
Honor Band 5 has a SpO2 sensor previously seen on the Samsung's S Series which monitors blood oxygen levels which is helpful to prevent health risks for users working in stressful conditions or places with oxygen deficiency.
It has added this feature to outperform the Mi Band 4 but the downside is that Honor Band 5 still has the outdated Bluetooth 4.2 unlike Bluetooth 5.0 in Mi Band 4 resulting Band 5 with a poorer connection. But we won't be able to tell much of a difference actually.
Note: The Sp02 feature or the IR wearing detection feature is not available yet on the official Nepalese imports of Honor Band 5. Eagerly waiting for the firmware update to test them!
Display: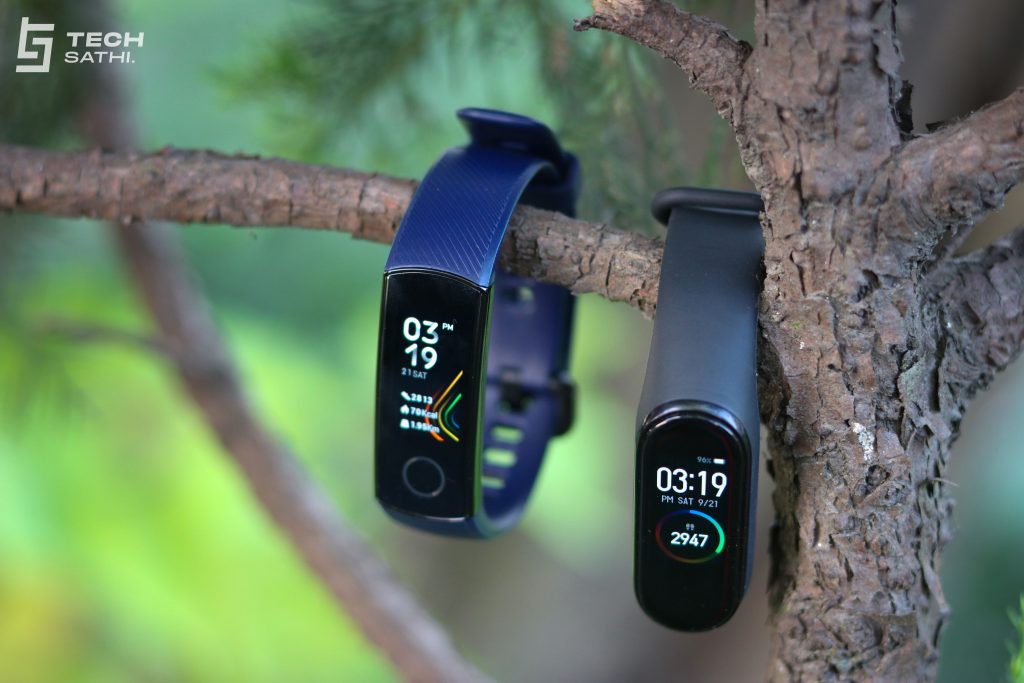 Both of these fitness bands feature the same 0.95-inch screen with a 120×240 pixels resolution. OLED and AMOLED are just different names to the same quality of the display so not much there either. But we can notice the bigger home button on the Honor Band 5 while Mi Band 4 has a very small circle as the Home button just below the screen. Both Home Buttons are not just gimmicks but are touch sensitive. For fingerprint and scratch protection both these bands have a 2.5D tempered glass.
Software & Fitness:
Now, let's talk about the important part; User Experience. Honor Band 5 having had a colored display before seems to have a slightly better UI than Mi. However, Mi Band 4 has added the ability to control the music of your smartphone from the band itself which is lacking in the Honor Band 5. Both bands feature 6 activity sensors for improved tracking but Honor Band 5 wins in the number of fitness activity support, especially for indoor ones. The fitness features in Honor Band 5 helps track steps count and calories burned as well which is a bonus for some people.
Both bands have continuous heart rate tracking, idle alerts, and sleep monitoring. The sleep monitoring info on the Honor Band 5 is better than the Mi Band 4 by a great margin. For other activities and features, the tracking data was almost similar in both bands.
Also, both of these fitness bands are water-resistant up to 50 meters (5ATM pressure). So yes, you can track your data while swimming with different styles on both.
Battery:
Another crucial part of your smart accessory shopping is its battery life. Here, the MI Band 4 is a complete winner with its bigger 135mah battery claiming a 20-days backup, unlike Honor Band 5's 100mah battery that claims a 14-days backup.
As for charging, Mi Band 4 takes close to 2 hours to completely fill its empty belly whereas Honor Band 5 charges up in just over an hour.
Actual test backup with both continuous heart and sleep monitoring turned on, I got around 6-7 days on the Honor Band 5 and about 9-10 on the Mi Band 4.
Price and Availability:
Both of these bands also have NFC versions but in Nepal or even globally, they aren't available. So, about the price of the standard ones, Honor Band 5 is priced at Rs. 4,350 whereas Mi Band 4 comes at around Rs. 4000 to 6000 in various unofficial stores.
Verdict:
Having tried both these bands and also both of their predecessors, I can genuinely say that both of these have their own pros and cons. So, I would just recommend you to weigh out your choices and choose the one that meets your needs.
Personally, I liked the Honor Band 5 but if I ever go on some secluded long vacation I would take my Mi Band 4 just cause of its long battery life.