 Have you ever wished to get a lottery ticket for a trip to a foreign land? Hamrobazar is making your lofty imaginations turn into a reality. It has started the "Tuu Bikchha" campaign starting from today. The campaign will run for 40 days where you can win daily prizes and gifts too. In bumper prize, you can win a trip to LAS VEGAS, the USA for two.
Every day, there will be a lucky draw contest live on Call Kantipur. You can either watch it on the Kantipur HD channel or on the official Facebook page of Hamrobazar. Each day, 40 lucky winners can win amazing gift hampers on daily prizes till December 31. There, you can win mobile phones, washing machines, laptops, accessories, and many more for 40 days.
Isn't it alluring? Let's know how you can win the chances of going to LAS VEGAS
As you know Hamrobazar is Nepal's no. 1 online classified ads portal, you can list your items for sell in there. It is similar to how people post the items for sale on Amazon, eBay, etc.
Hence, all you need to do is list any item for sale in Hamrobazar within this campaign period and wait for the lucky draw results. The more you list items, the more you have a chance to win.
You can follow these steps to place an ad on Hamrobazar.
Go to Hamrobazar.com or log in through their app
If you do not have an account, register and create your account
Then, click on the "Post your Ad" button and list your item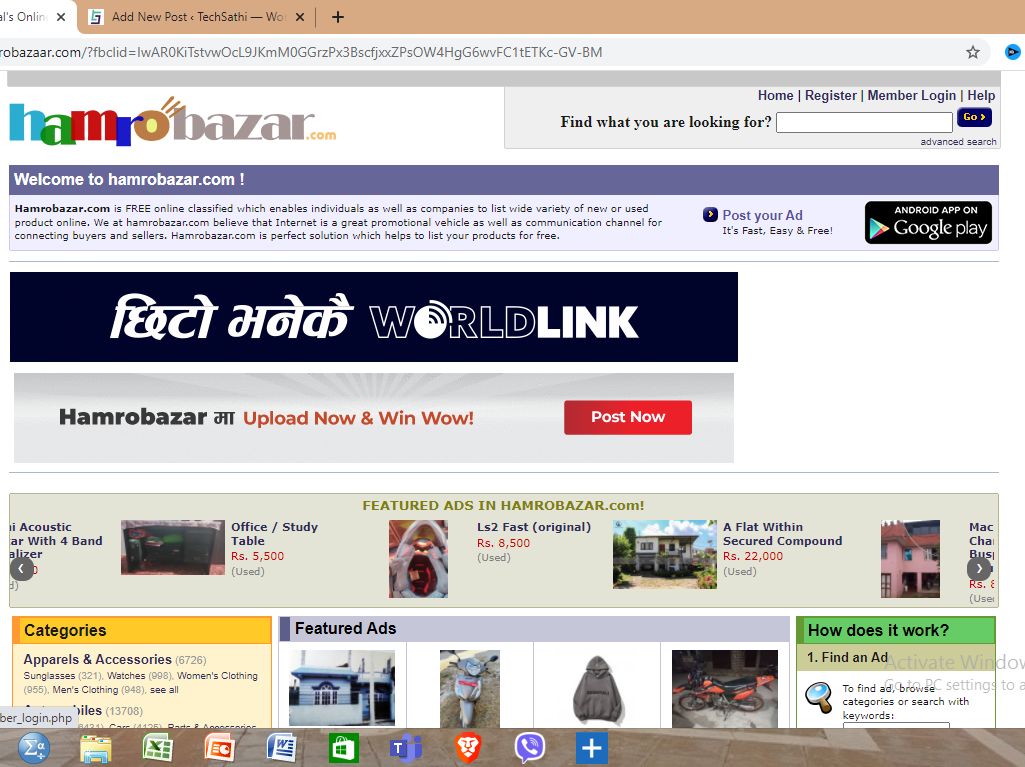 Select a suitable category for your product to sell
Then, fill up the form with description, price and other details of the product
What items can you list in Hamrobazar?
Hamrobazar is a marketplace for classified ads where you can sell anything from new to old. You can list products and services like:
Apparels
Electronics
Real estate
Vehicles
Jobs
Accessories and more
Moreover, it shows better navigation for the buyers as the ads are categorized as:
Featured ads
Popular ands
Recently listed ads
Also read: Buy Now Pay Later (BNPL) Plans; How can Nepali E-commerce adopt this for better profitability?
Remember, you can only list your ads after being a member. For that, you must verify your phone number. So it is going to be a double shot profit for you as a seller. List anything from new to old items on Hamrobazar and count your blessings! Who knows if you could be lucky enough to win a trip to LAS VEGAS! Hope the person reading this article wins the bumper prize on Hamrobazar's "Tu Bikcha!" campaign. Good luck.