 Hamro Patro has completed more than 500 calls in 3 months from the Hamro Patro App telehealth service. Hamro Patro launched this service just three months ago where users could get an appointment and call doctors. Now there are more than 50 specialist doctors available on the platform. Users have shown lots of love to this service in a short period of time as they can easily get the necessary consultation according to their health problems at home and do not have to go to the hospital seeking specialist doctors.
Thus, after the completion of 500 calls, the data shows that many consultations have been taken with paediatricians, internal medicine and gynaecologists, while many calls have come from Bhaktapur, Kathmandu and Pokhara.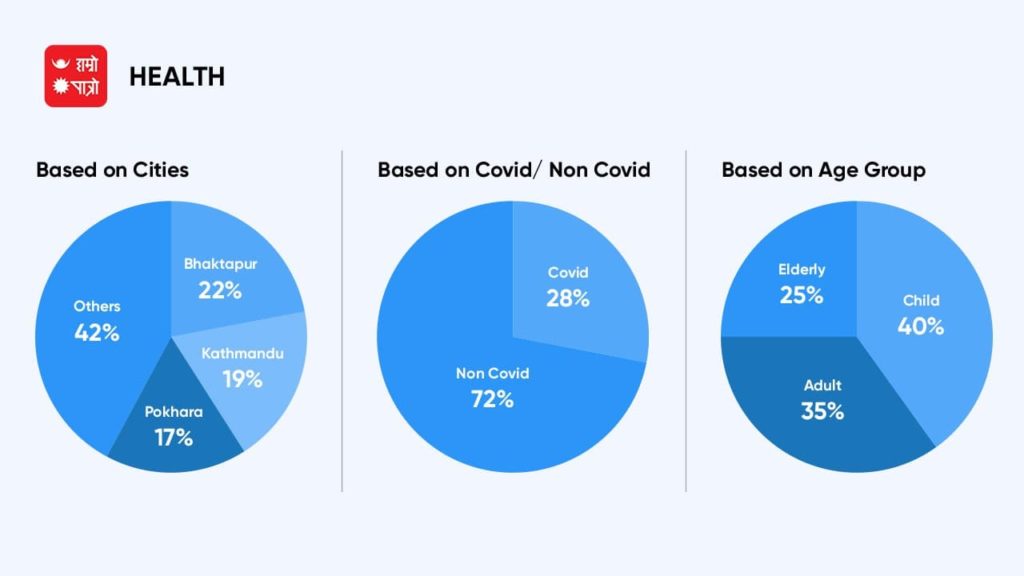 "The trust that users have shown us in such a short time is commendable. I thank all the users for their support and trust. Their positive feedback has encouraged us to add new features to the telehealth facility" – Hamro Patro CEO, Shankar Uprety
Our goal is to provide expert advice to Nepali users at home at a low cost when needed. We thought it would be extremely useful for people in rural areas who do not have access to local doctors or clinics to use healthcare technology as it is convenient, low cost and has no limitations on many things. In addition, users will be able to chat with a doctor for follow-up and take a consultation with a doctor by making an appointment on the calendar on the date they want. In addition, users will soon be able to have a "Health Forum" and a home-based lab test and order medicine at home to discuss any health-related issues, said Shankar Upreti.
Also Read: Get 10% cashback on Namaste Pay for every NTC recharge above 50
With the launch of telehealth services, the company is also offering special offers to attract users. Users will be able to consult a specialist doctor just for Rs. 200.
About Hamro Patro
Hamro Patro was developed for iOS in 2010 with a calendar viewing and date change feature and was launched in 2012 on the Android Play Store. Since then, Hamro Patro has been setting new records in Nepali apps. It is the first Nepali app to complete 10 million downloads.