Table of contents:
Free bank transfer: introduction and advantage
eSewa, the leading Nepali digital wallet introduced bank transfer free of charge. Bank transfer is one of its pioneer services and free bank transfer is sure to be of interest to all account holders.
Free Bank Transfer
Free bank transfer, is particularly a service to transfer money from eSewa to banks for free. For this, you must first link your eSewa and bank accounts. On doing so, you will get free access to bank transfer. And the money transfer procedure ends instantly and more conveniently.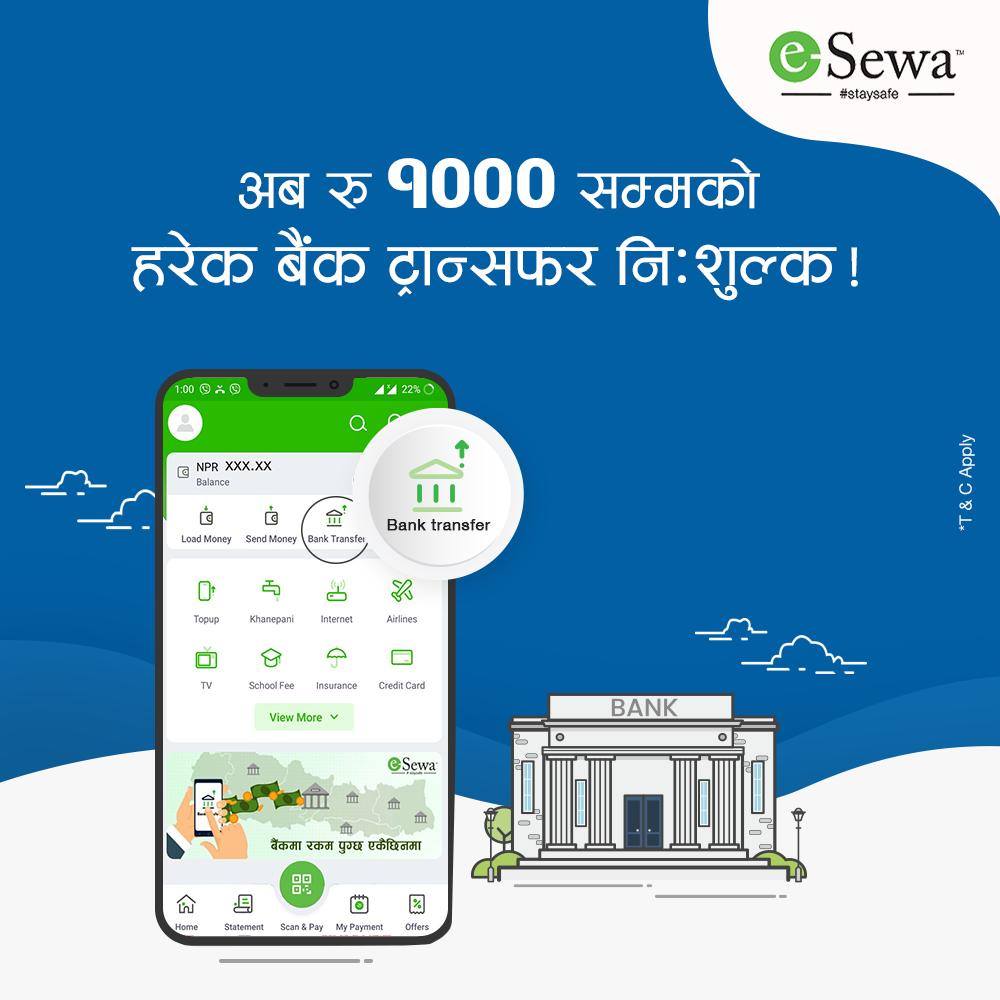 How to add bank account to 'saved account'?
Before speaking of anything else, let's first learn how to add/link our bank account in eSewa. In order to add the bank account to 'saved account', follow the below-listed steps:
First, open eSewa app or website
Secondly, sign up or log in your account
Now, click on " Bank Transfer".
After this, you'll see a pop-up message after which you can add bank account.
Then, click on "Add Bank" and fill in your bank details.
Finally, click on "Save" and save the bank details.
In this way, you can add your bank account to the saved bank account category. After saving the bank details, transfer, and withdrawal of cash become easy. Whenever you feel like withdrawing/transferring, you'll just have to tap on "your details". There, you'll also have to enter transaction amount and remarks. Consequently, you'll withdraw money easier than before.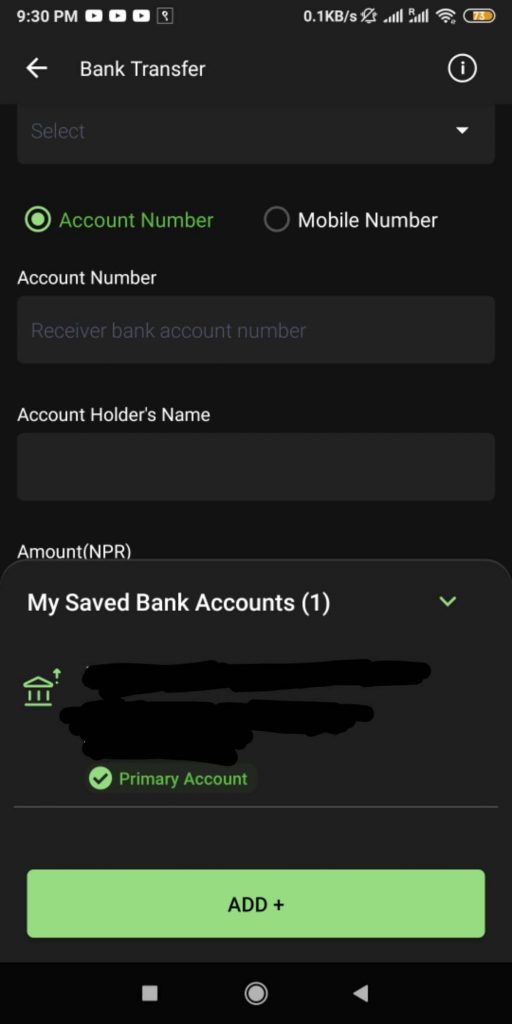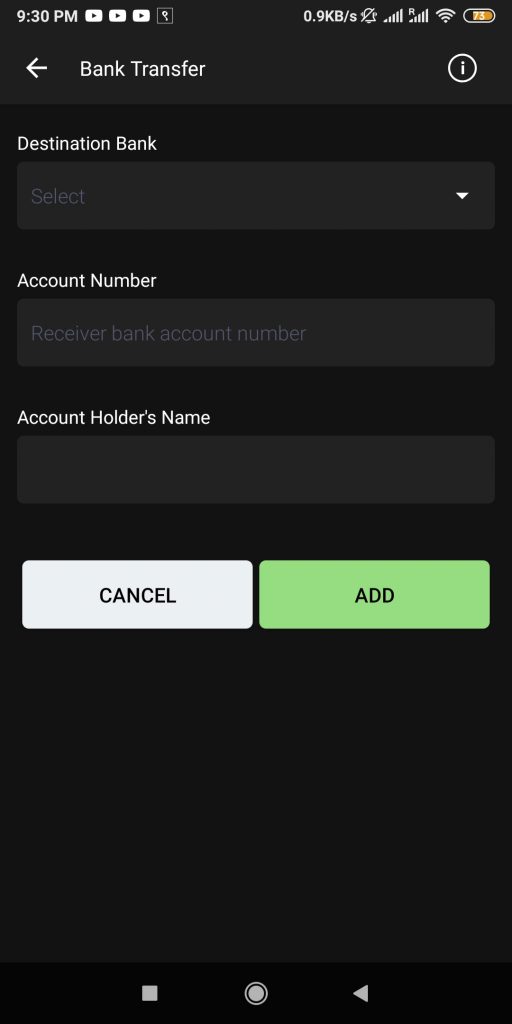 Limitations of free withdrawal facility:
Free withdraw is limited to the bank account you saved. And once you save or link a bank account in eSewa, you can not change it. This implies that, you can make free transfers only from the saved bank account.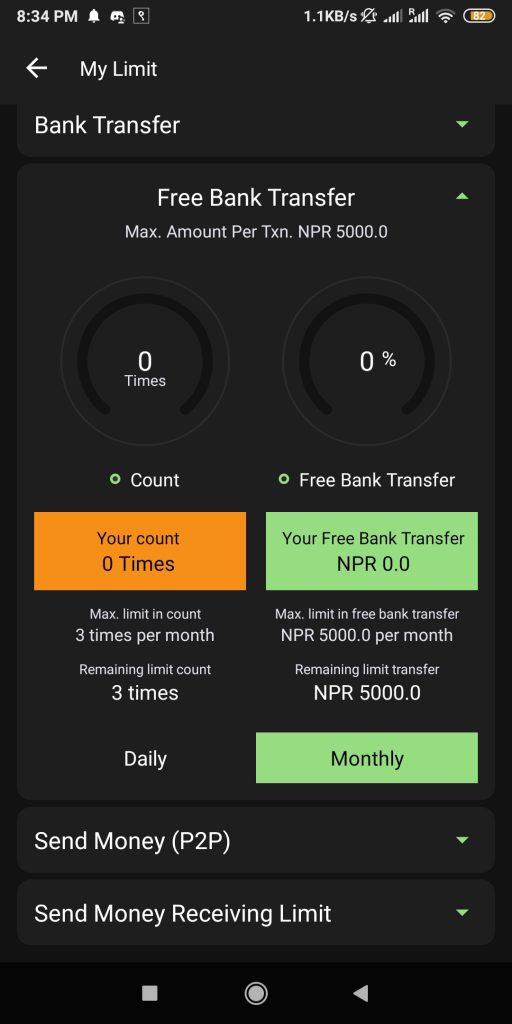 Apart from this, there's another limitation. In free bank transfer/withdraw facility, you can withdraw only up to Rs. 5,000 for 3 times per month. If someone exceeds the amount or count, they'll be charged as follows:
Extra charges on excess withdraw:
| | |
| --- | --- |
| Transaction Amount | Service Charge |
| Rs. 100 to Rs. 1,000 | Rs. 0 |
| Rs. 1,001 to Rs. 10,000 | Rs. 20 |
| Rs. 10,001 to Rs. 20,000 | Rs. 30 |
| Rs. 20,001 to Rs. 30,000 | Rs. 40 |
| Rs. 30,001 to Rs. 40,000 | Rs. 50 |
| Rs. 40,001 to Rs. 50,000 | Rs. 60 |
| Rs. 50,001 to Rs. 100,000 | Rs. 75 |
On excess withdrawal, you'll have to pay some extra. Hence, make a favorable choice and withdraw only what's needed. Lastly, link your bank to your eSewa and enjoy bank transfer/withdraw service free of charge.