 Daraz, Nepal's leading online marketplace has signed an agreement with Nepal Electronic Payment Systems (NEPS) to promote prepayment while shopping at Daraz. Done in an effort to convert customers who prefer to pay for their order with cash on delivery to prepayment, Daraz and NEPS are encouraging the use of debit and credit cards on the online shopping platform.
This agreement was signed between Mr. Arun Phuyal, Head of Digital Payment and Partnership, Daraz Nepal, and Mr. Pabindra Rajbhandari, CBO, NEPS.
"We are excited and hopeful about our partnership with NEPS to encourage customers to opt for more digital payment methods while using a digital shopping platform to help the Nepalese e-commerce ecosystem reach new heights."- Arun Phuyal, Head of Digital Payment and Partnership, Daraz Nepal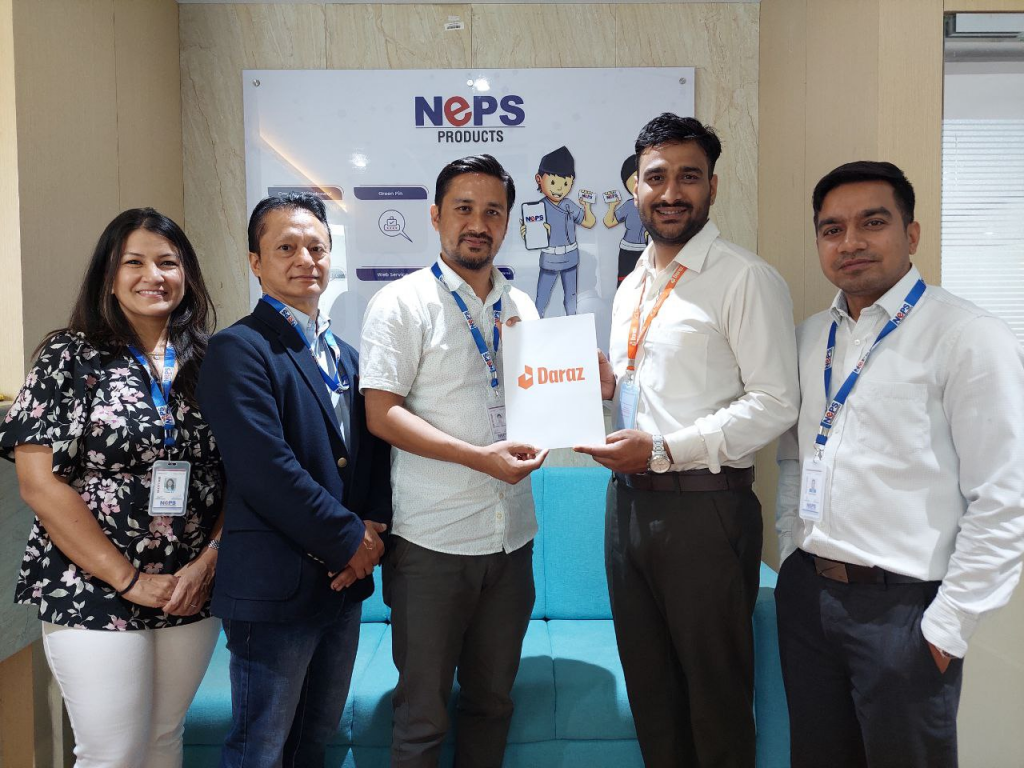 Daraz has been fostering relationships and payment partnerships with various banks and digital wallets in an effort to encourage customers to make the switch from cash to digital financial transactions. Daraz has partnered with numerous banks, allowing customers to avail special discounts while making payments through those specific banks on their designated Bank Days.
Customers will be able to use daily bank discounts vouchers while checking out their order on the Daraz App and selecting the option to pay via the Bank of the Day's debit or credit card. The collected vouchers will be automatically applied during checkout.