CellPay and Fonepay, has collaborated for making merchant payments using QR Code through CellPay platforms. Now after this tie up, CellPay customer can pay to all the merchants under Fonepay network and can also enjoy all the available customers offers with rewards points in each QR transaction.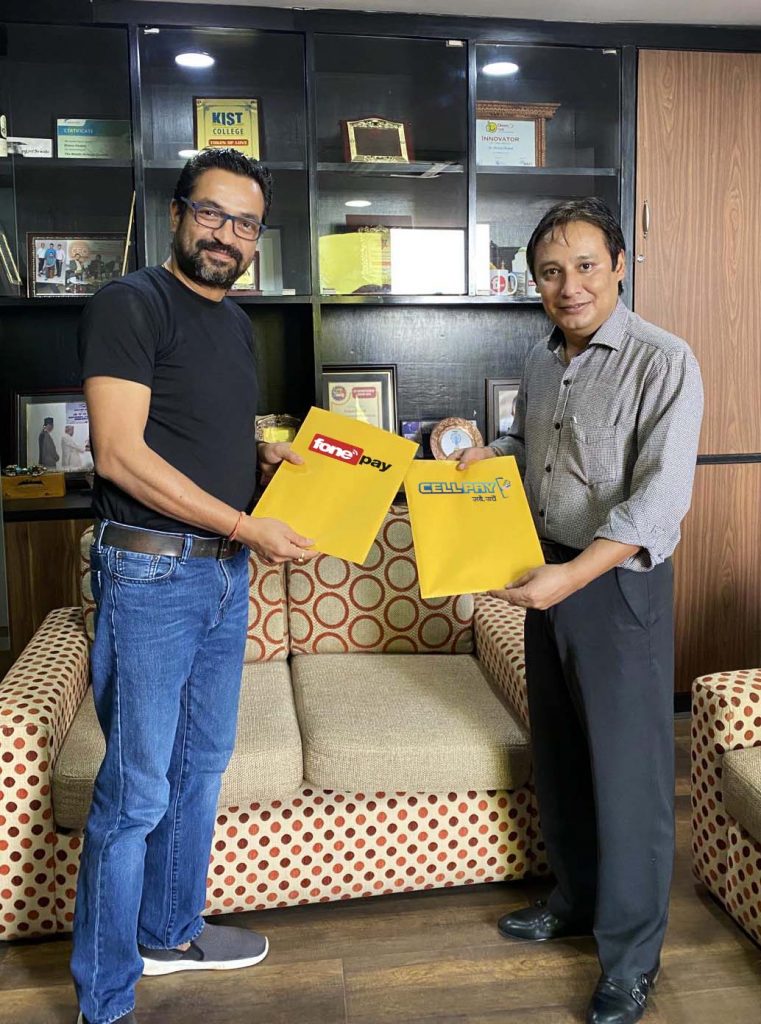 This collaboration is aimed to promote digital transactions, during these times of covid for the safety of the customers. Now, with this inter-related association of the services, both CellPay & Fonepay customers can now obtain maximum advantage on digital Payments. CellPay customers can easily pay to more than 160,000 Merchants affiliated at Fonepay Merchant Network through CellPay app. CellPay user can now make payments of their merchant purchase conveniently without any hassle. In order to make the payment, users need to login to their CellPay app, Select Pay Merchant option and scan the Fonepay QR code. All the payment history can be checked in transaction history section.
Also Read: Fonepay Digital Economic Conclave: Initiating Buzz and Paving Roadmaps for Digital Nepal
What is CellPay?
CellPay is an easy, fast and reliable payment service provider that can easily be used both in smartphone and web application. Other unique features of CellPay include:
Real Time Transaction
No Wallet (Pay Directly from Bank Accounts)
Simple and Secured
Loyalty Points
You can make payments for Telecom Services, Electricity, T.V., Internet Payments, Restaurants and Fund Transfer from one to another Bank, Domestic remittance, Insurance Payment, EMI payments, Share payments, P2P, P2B, B2P, B2B and other services using CellPay. Customers can enjoy these services through any of the partnered bank with CellPay.