Doesn't it annoy you when photographs you've clicked doesn't appear or feel to be right even after a huge endeavor? You may not like its position, brightness, and maybe you want a picture that looks attractive and catchy when people see it. That's when photo editing apps come in. With the advancements in different AI technologies and image processing algorithms and all the filters, photo editing has become a part of the social media scenario. So here we have listed out some of the best photo editing apps in android 2019.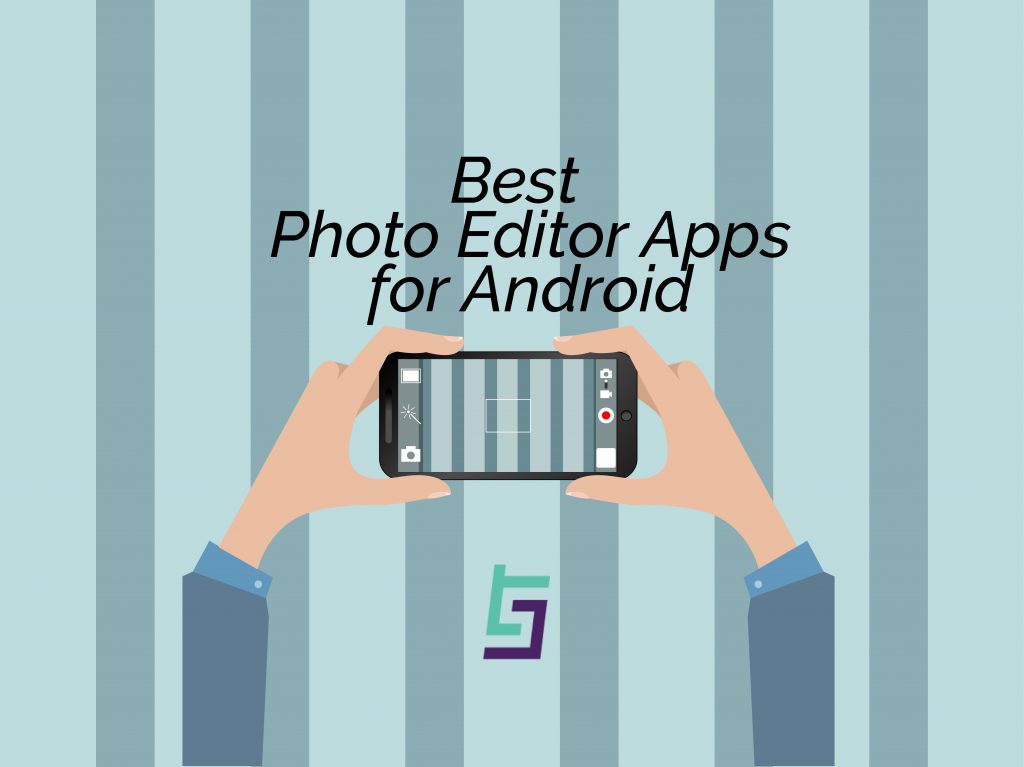 What do we seek in a Photo Editing App?
Easy customization.
Mostly FREE apps are popular.
Unique features.
Special filters.
Attractive UI/UX.
Offline function.
Best Photo Editor Apps for Android in 2019
1. Photoshop Express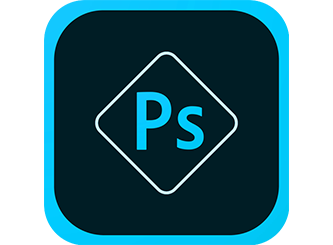 Adobe Photoshop Express has a simple interface and is a great Android photo editing app with easy customization and keen editing. It has the basic features like crop, rotate, straighten and flip the images in our preferable ways. This app has a variety of effects, color optimization, one-touch filters with auto fix frames. It has some advanced tools to handle large files like panoramic photos. Its Noise reduction feature can sort out unwanted speckling and grain in night photos. This app had more than 1,227,973 users at the time this was written.
Photoshop Express is free to download and is ad-free. Besides, it provides the service to share your edited photos to social networking sites like facebook, twitter, and so on.
Key Features
Ad-free.
It provides the service to share your edited photos to social networking sites like facebook, twitter, and so on.
More than 75 filters for instantly editing photos.
One-touch Filters or Looks: Get additional filters for fun, fresh looks.
Photos can be imported to the app and edited in RAW format.
Fun fact: The first photo editing app was Adobe photoshop which was released in 1987 AD. Since the date of its release, it has been one of the most popular Photo editing platforms. It became so famous that later on, people started using the term 'Photoshop' to describe the editing of pictures.
2. Snapseed
Google's Snapseed is prominent among all to the photo editing apps for android. It has a broad scope of highlights for the experienced users and new users too. This app is user-friendly and easy to use.
Key Features
It is free to download.
Help and support sections are available.
Collection of channels, Integral assets.
Easy customization.
Features like Shading, trimming and honing are available.
3. Adobe Lightroom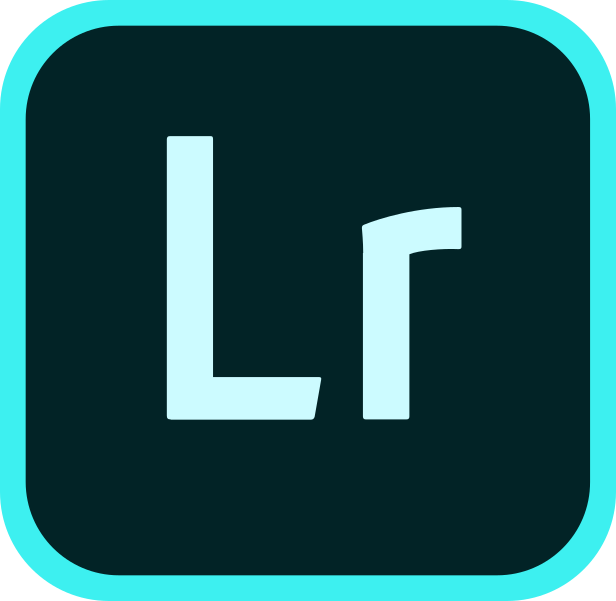 Adobe Lightroom is a free photo editing app also an intuitive camera app. It is too powerful and advanced compared to other editing apps of the same genre. This app empowers you to snap fantastic images and edit it to become a good photographer.
This app has easy-to-use tools like amazing filters, sliders for images. This app makes photo editing effortless. You can access or re-touch your image with good quality on any nodes.
Key Features
Easy customization with amazing tools.
Free Lightroom presets.
Smart organization for your pictures. ( AI tools like an instant search for "Maria" or "hills" will surface all the possible photos with those elements in them.
Excellent photo sharing tools.
4. Fotor Photo Editor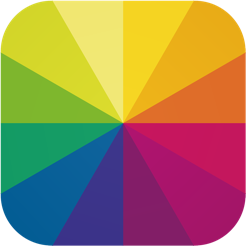 Fotor is another recommended photo editor for android with dozens of cool features and amazing tools to enhance images. This app gives you a massive range of photo effects and filters for editing your pictures. You can use more than ten customizable 'Edit' functions for tweaking brightness, exposure, contrast and other aspects of an image.
Key Features
This app is a photo licensing the platform and is rich in features.
Aplenty collage templates are available like classic and Magazine and so on.
This app contains 'Enhance' feature with 'slide on screen' capabilities for instant adjustments.
4. PicsArt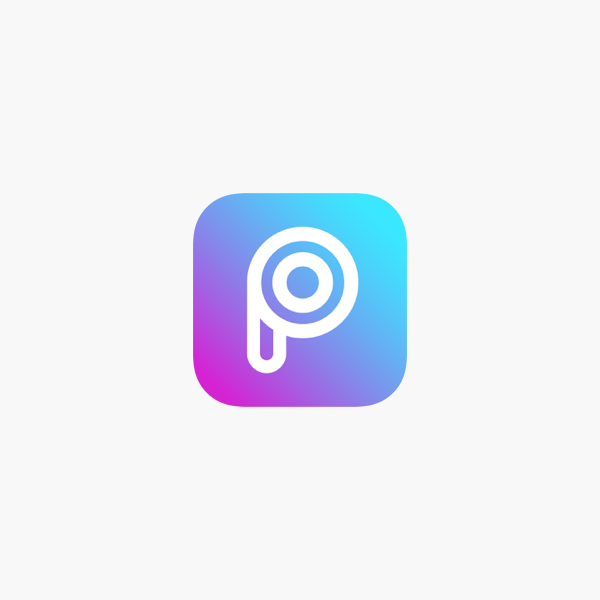 PicsArt Photo Studio is another favorite photo editing app among smartphone users with over 100 Million downloads. The reason that makes PicsArt so accessible is due to its sheer number of options that are given to you to customize your uploaded images. It is available with a built-in camera feature and a social network service for sharing your edited images.
Other features are collage, frames, draw, stickers, and so on. This app is free to use with some in-app purchases, though, you have to deal with ads on this app.
Key Features
In-built camera app with live and amazing effects.
Brush mode for applying effects selectively to the particular parts of an image.
Its rapidly evolving AI-powered effects makes the app more unique.
Double exposures using layers and adjustable transparency.
5. Pixlr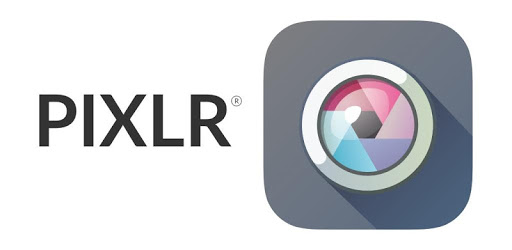 You can unleash your creativity with this app. This app is free to use; no account creation is required. Pixlr has notable filters, and overlays.you can Create photo collages easily with a variety of preset pictures, grid style, customized ratio, and background.
The cool features of Pixlr make it more unique, like a pencil drawing, stylize your pictures with doodle including ink sketches.
Key Features
Resize and crop images swiftly and simply before saving.
Effortlessly add text to your photos with a variety of fonts to choose from.
Use multiple Exposure to create an array of effects easily with layers and adjustable transparency.
You can create a photo collage from this app.
6. PhotoDirector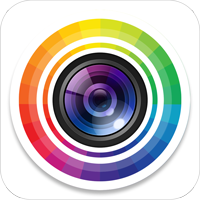 PhotoDirector is a kind of multi-purpose photo editor app. It has a user-friendly interface where you can instantly adjust the colors and tone of your images with its simple, yet powerful tools. This app has an In-app camera feature which helps you to apply live photo effects as you snap your pictures. You can easily edit the images and share them on social media platforms like Facebook and so on.
This Android app is free to use with some in-app purchases, though, you have to deal with ads on this app.
Key Features
Color editing: Quick White Balance correction for improved color accuracy & tweak Saturation for the most vivid image possible.
Photography with Live Photo Effects.
Dehaze tool for removing haze, fog, and mist from images.
Content-Aware tool for removing photobombers and unwanted objects.