Just a few months after its official launch in Nepal, Avita Nepal has started a campus ambassador program with the aim to strengthen the presence of the brand in colleges among students. AVITA was started in Nepal by Nexstgo Company Ltd through the constant love and support from its consumers. This popular American laptop brand is now setting its root in the land of the Himalayas.

The Campus Ambassador Program by AVITA is an initiative to motivate the Nepalese Youth to showcase their skills and uniqueness like the AVITA Liber Series of Personalized Laptops. The AVITA product series ranges from PC, smart home, and IoT & has come to realization based on three core values: Liberty, Diversity, and Individualism. The company wishes to market its vibrant products through this marketing strategy. Thus, if you are young, dynamic, and spirited, this is the perfect program and an excellent opportunity for you.
Benefits of Joining Avita Campus Ambassador Program
AVITA Nepal is now looking for young and vivacious spokespersons to represent AVITA on their college campuses. You can sign up as a campus ambassador and get the following benefits:
Assured Official AVITA Merchandise
Access to exclusive events
Coupons & Cash Rewards
Certificate of completion
Networking Opportunities
Campus Ambassador Program registration
You can register for the Avita Nepal Campus Ambassador Program through its Facebook page. You can sign up by clicking the campus ambassador program post and submitting the required details. You will need to provide your college/university name, full name, email address, and phone number.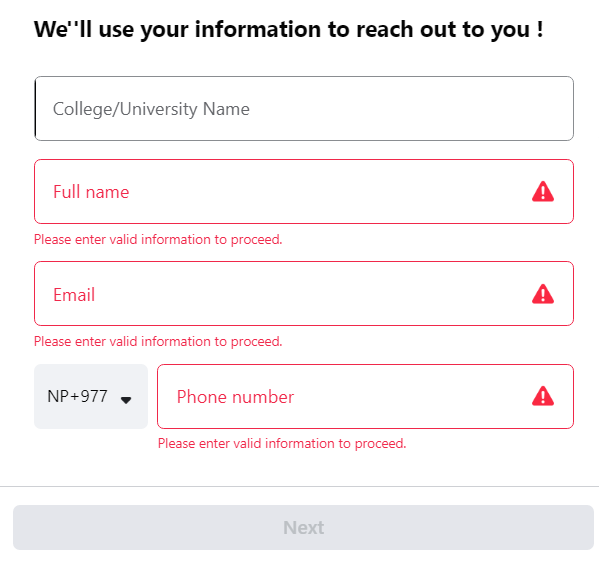 About Avita Nepal
Avita is an American laptop brand owned and operated by Hong Kong-based Nexstgo. Both the brand and the company are quite young, having launched in 2017. They both fall under Alco Holdings Limited. Primarily, Avita laptops are known for their fashionable and colorful design—on top of the affordable price tag. The company also sells accessories and IoT products.
After successful expansion into countries such as the USA, Hong Kong, Singapore, Taiwan, Thailand, Indonesia, The Philippines, Malaysia, and India, AVITA had extended the business with its lifestyle tech brand to the Nepal market. Bringing an incomparable yet seamless computing experience to the country, its futuristic approach blended with technological advancements aimed to encourage the users' spirit of innovation to pursue this spirit of innovation and meet their different challenges.