The year 2019 was a fabulous year for technology and startups in Nepal. There were many innovations put to effect along with the promotion of knowledge sharing. We saw many new companies pop up as well as the established ones make further strides in the market.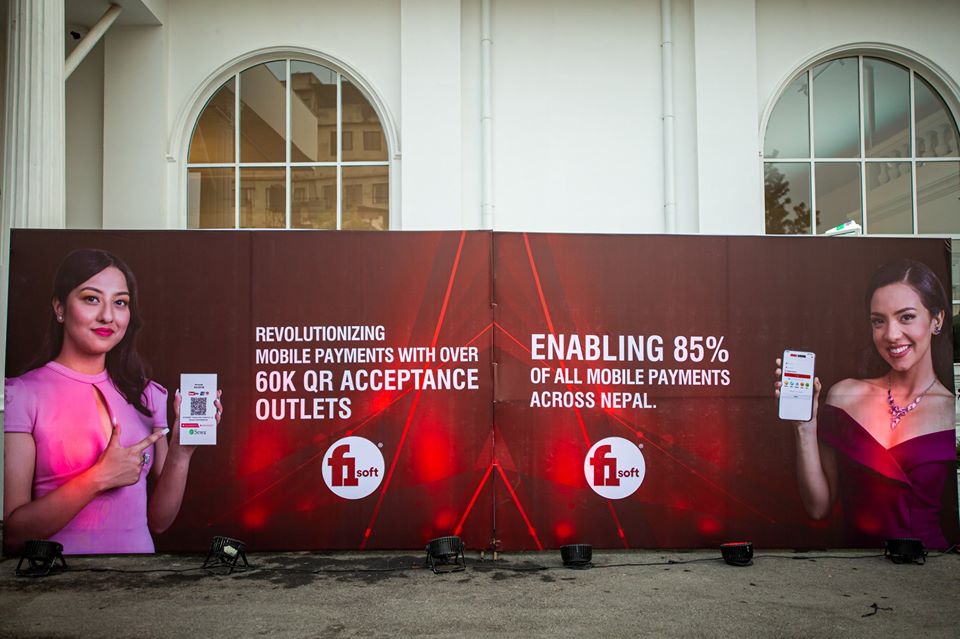 Let's have a look at the year review of one of the biggest software and IT development companies of Nepal i.e F1Soft International. The year 2019 saw F1Soft International group of companies further solidify its place as the leader in the tech and fintech industry with popular services like eSewa, Fonepay, and BusSewa doing major business for the company.
F1Soft: Major Highlights of 2019
Fonepay, a subs acquired over 70000 merchants across the country which made it ever so popular for the ease of transactions. With its attractive offers and easy availability, it took digital payment to new heights. UK aid Sakchyam – Access to Finance Program also signed an agreement with eSewa, FonePay for the effective development and use of CashPoints.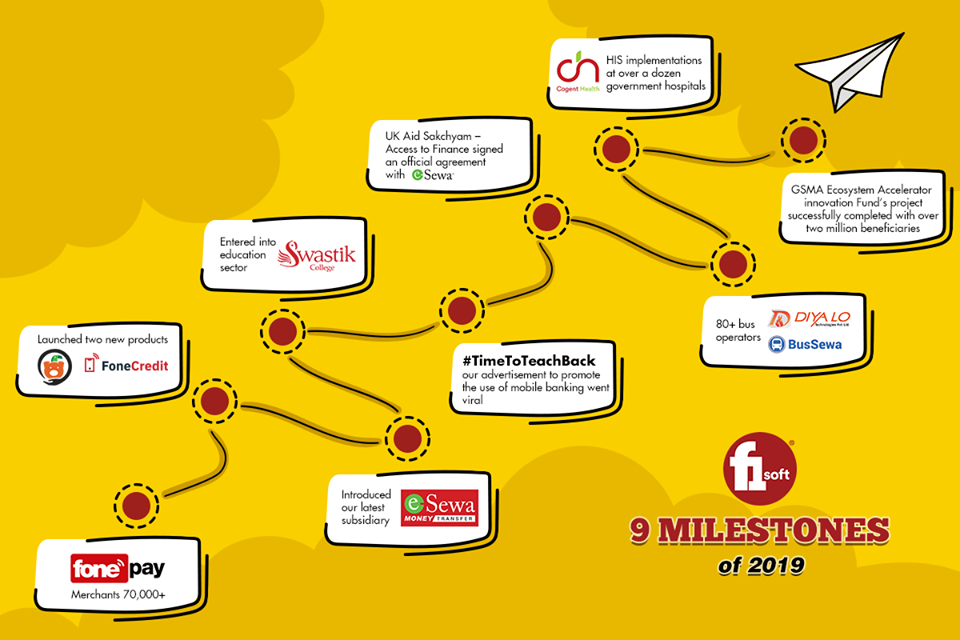 Last year also saw the F1soft International group of companies entering the remittance industry by introducing their new subsidiary eSewa Money Transfer. Likewise, Banks and Financial Institutions were also targeted with new products such as MeroBachat and FoneCredit.
Also Read: Scan to Pay and Fly to Dubai with Fonepay
BusSewa a product of Diyalo Technologies and a part of the F1Soft International group of companies acquired over 15000 daily ticket inventories of over 300 services on more than 150 routes of 80+ bus operators which were really massive for the company. It had major impacts on bus travelers across the country and made traveling more convenient.
Investment in Health and Education
The group also invested in Swastik College with an aim to bridge the gap between the IT and education sectors. This was a major step by the company as they look forward to promoting IT education in the educational sector of the country. With a similar vision, the campaign #TimeToTeachBack featuring celebrities such as Gaurika Malla and Najir Husen made quite an impact. It was done to make people aware about the various uses of mobile banking features.
The group didn't miss out on the health sector as well with them implementing Cogent Health Pvt. Ltd service which is a Hospital Information System in over a dozen government hospitals for proper management of hospitals.
All in all, it was a tremendous year for the F1Soft group of companies with them making impressive progress for the development of IT and technology in the country. We wish them the best of luck for the coming future as well and hope more companies will flourish in the days to come.