Digital payments have become a hot topic as of late. In recent years, there has been a substantial development in digital transactions with the introduction of new players in the market as well as continuous efforts to promote digital payments. With the current scenario of the world due to the outbreak of COVID-19, digital payments are now at the pinnacle. This has in turn also made it known that digital transactions are seemingly going to have a major influence in the near future with respect to the monetary market.

In light of all this, here are the 7 things you need to know about online payment in Nepal:
1) The Basics
Let's start off with the basics. So, who are the leading digital payment companies in Nepal? What can you do with online payment gateway in Nepal ?
There have been many online payment gateway in Nepal that have risen to the scene in the past couple of years. Currently, we can say that the leading digital payment gateways in Nepal are eSewa, Khalti, and IMEPAY.
As of now, you can use the digital payment for all your cash transactions. From paying your electricity bills, school fees, buying bus/airplane tickets to lending/borrowing money, bank fund transfers, and topping up balance on your phone; everything is just about possible with digital payment. What's even better is that it is all possible with a few clicks on your phone.
2) Promoting the way into a digital economy
When it comes to the promotion of online payment in Nepal, you might have stumbled upon various ad campaigns from eSewa, Khalti, IMEPay, connectIPS, and more. Promotions campaigns are running by large in an effort to incorporate more and more people into the digital payment system. The ignorance by the people has been a major put off in the past so these campaigns are an effort to make people aware of the benefits of the digital platform.
The campaigns include cashback offers, discounts, bonus packages, lucky draws, and more on digital payment services. It is not needed to mention that they are exciting for users. You also earn reward points on digital transactions which you can later redeem into a prize. The companies haven't backed off when it comes to promotion with them spending tons and also sponsoring various events in the process.
3) Government Policy Limitations
Government restrictions have been a major drawback for digital payments in Nepal. The Nepal Rastra Bank has put limitations on transactions which has caused inconvenience to a lot of users. It has also been one of the reasons people prefer cash transactions instead. The NRB has set one-time transaction limit to Rs. 5,000. Whereas, the daily payment and monthly payment limit are set to Rs. 10,000 and Rs. 50,000 respectively. While the government has previously stated that it will promote digital transactions, such policies don't seem to help. However, with the recent outburst of COVID-19, the government has eased some of the regulations to ease digital transactions. The easing of this regulations is only temporary and it is yet to be seen if the Government will go back to old regulations or create new regulations once the pandemic mitigates.
Also Read: Digital Payment Post-Covid-19 in Nepal
4) Widespread Availability
In the past, the problem many users faced with digital payment was its availability. Well, that's not the case anymore. The availability of Online Payment System in Nepal is now widespread in Nepal; thanks to the emergence of FonePay, connectIPS and collective efforts of the digital payment companies. From Petrol Pumps to Paan Pasals (started by Khalti Pasal) you can find digital payment service just about anywhere. However, it is still to establish its marks properly outside major cities such as Kathmandu, Pokhara, Chitwan.
5) Transformation from Problematic to Effortless User Interface
The evolution of the user interface has made quite an impact on digital payment as well. Before the user interface of digital payment apps weren't as easy to use and smooth functioning, which would be problematic for users. Due to the hassle of finding their way through the problematic user face, many users would opt-out as well. But with the initial sleek and easy to use interface of Khalti, other apps have also followed suit which has made the user interface effortless. Now, you won't need to search for a YouTube video to teach you how to use digital payment apps. You can easily find your way through it intuitively. Needless to say, the users have heartily welcomed the update to the outdated user interface.
6) The Revolution of Digital Payment
Although digital payment came to the scene quite some time ago, it had always been struggling to make an impact in the Nepali market. Whether it be the tough government regulations or the hesitance from the people to switch from the traditional cash payment methods due to trust issues, it couldn't make significant progress for quite a while. But that has changed in the past couple of years with digital payment gaining a considerable spike in the market. New players in the market such as Khalti, Fonepay, and IMEPay, ConnectIPS have made quite an impact, as well as the old undisputed gateway eSewa, putting in substantial efforts as well. It can be said that it has been a collective effort to make this happen.
Notably, with the revelation of ConnectIPS the people have now access to highly sought functions such as payment of Loksewa, Passport, FCGO, IRD payments. Now you don't need to wait in lengthy lines or go through unwanted hassles for these procedures as well courtesy of a great initiative brought by ConnectIPS.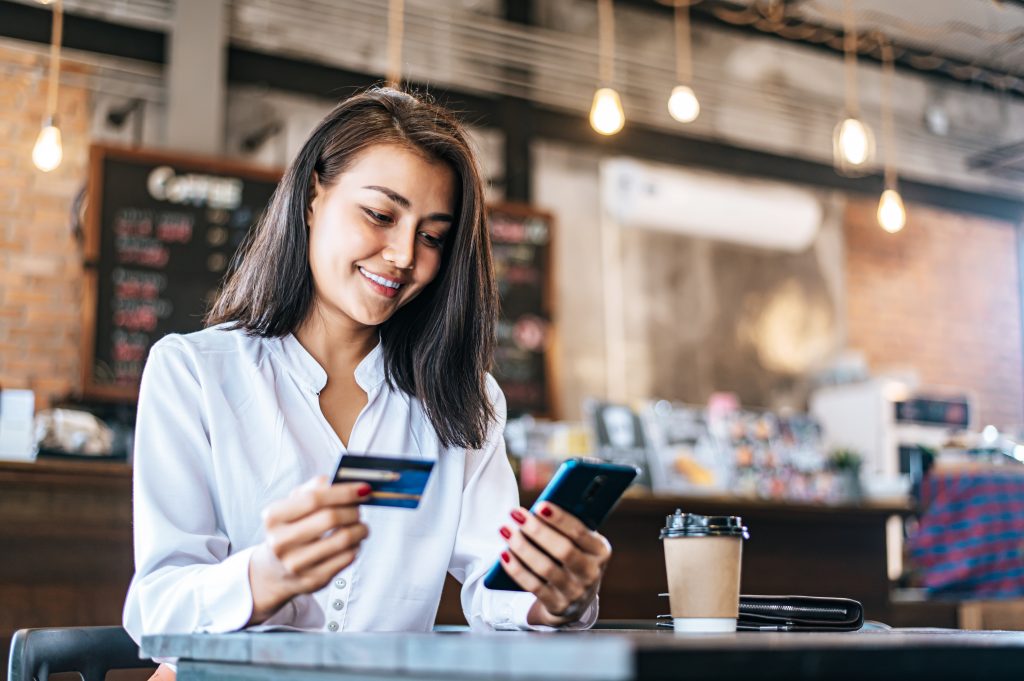 Digital payment is now available in Restaurants, Hotels, Hospitals, Educational Institutions, Retailers, tourism, and more. Complemented with promotional offers it makes it ever so appealing for users. Now, almost every cash transaction can be done digitally. There is hardly a bank that isn't connected with a digital payment gateway. Even finances and cooperatives are now connected with digital payment gateways through the recent launch of 'mDabali'.
7) The COVID-19 Impact
We can't let this one go without mentioning the impact COVID-19 has had on it. While the COVID-19 outbreak has proven to be fatal to most industries and economies it has actually been an opportunity for digital payment to excel itself. We have already seen post-COVID-19 how from buying groceries, medical supplies to topping up the balance, sending/receiving money everything has turned from cash transactions to digital transactions. With cash being frozen in banks, finances, cooperatives, and with the need to practice social distancing digital payment has become the solution to these problems. There has been a notable growth ever since the COVID-19 and more and more people have started to embrace the digitalization.
So, have you started using digital payments yet? Do you think digital payments are easier and more convenient than cash payments? What improvements do you want to see in digital payments in Nepal? Let us know in the comments below.
---
Follow us on our Facebook, Instagram, Twitter, and Youtube accounts and Viber community for our regular updates.