It's not only skill that matters to stand out; the way you present yourself plays a crucial part too. What do you need to focus on to make the best first impression? Obviously, it's your appearance. But to be noticed and make the most impressive first impression, resume matters as equally as your appearance does. Needless to say there's a cut throat competition in every sector today and everyone has skills required for vying in so, you need to be different and dynamic.
Typing and printing your skills in a plain paper, adding some colours and sending it to the employer will not do. You need to think out of the box, be creative and make an eye catching resume in a professional format comprising all key elements. Key elements of it includes summary of who you are including contact details, education, experience, skills, hobbies, and awards (if any). You might think of adding photo, but it's not mandatory. Indeed, it's recommended to avoid adding photo in your resume.
Making resume has been made a bit easier as you can find thousands of templates in apps like Words, WPS office, Power point, Canva etc. browsing through the internet. In this article, we will show you 5 best modern and professional resume templates available in Canva. So, let's dive in.
Beige Geometric Pattern Food Server Professional Resume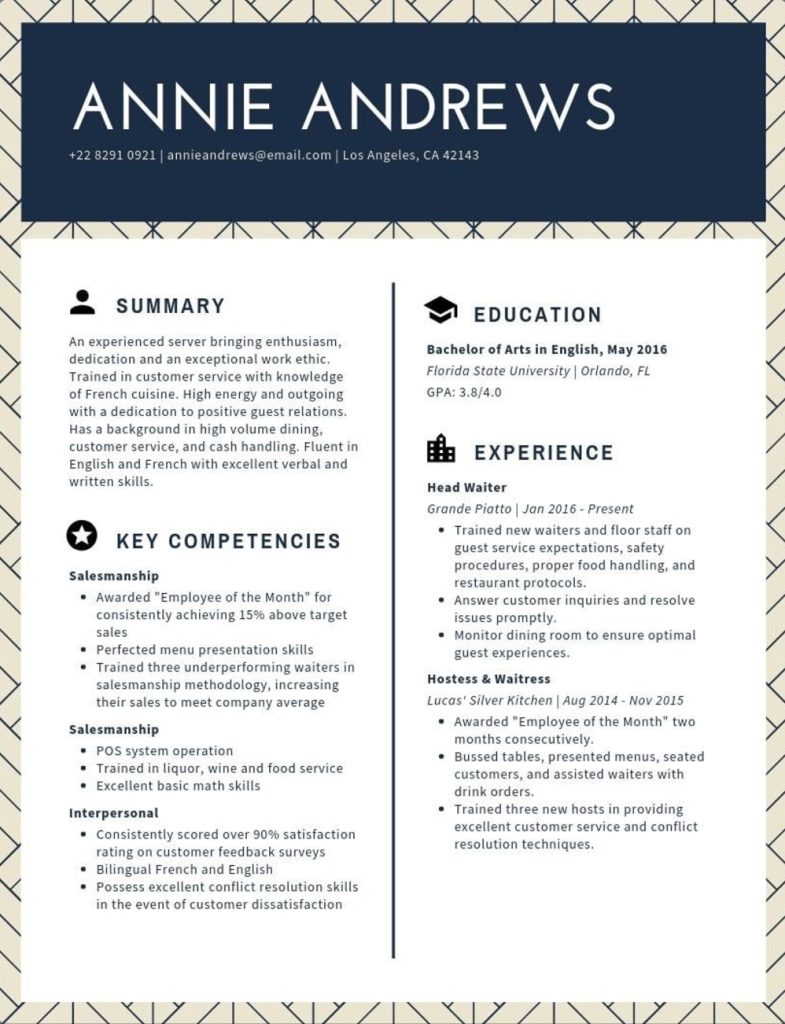 From my perspective, the colour, border design and the overall layout of this resume is perfection. There are 4 different headings in this template that are summary where you write about yourself and your hobbies, key competencies where you write the things related to respective job that you are perfect in, education where you write about your educational background and experience where you write about your involvement. It's not necessary to maintain the same length. You can reduce length of experience and competencies and add other headings like awards, hobbies and objectives using the template for layout and design only.
Dark Gray and Beige Minimalist Graphic Designer Resume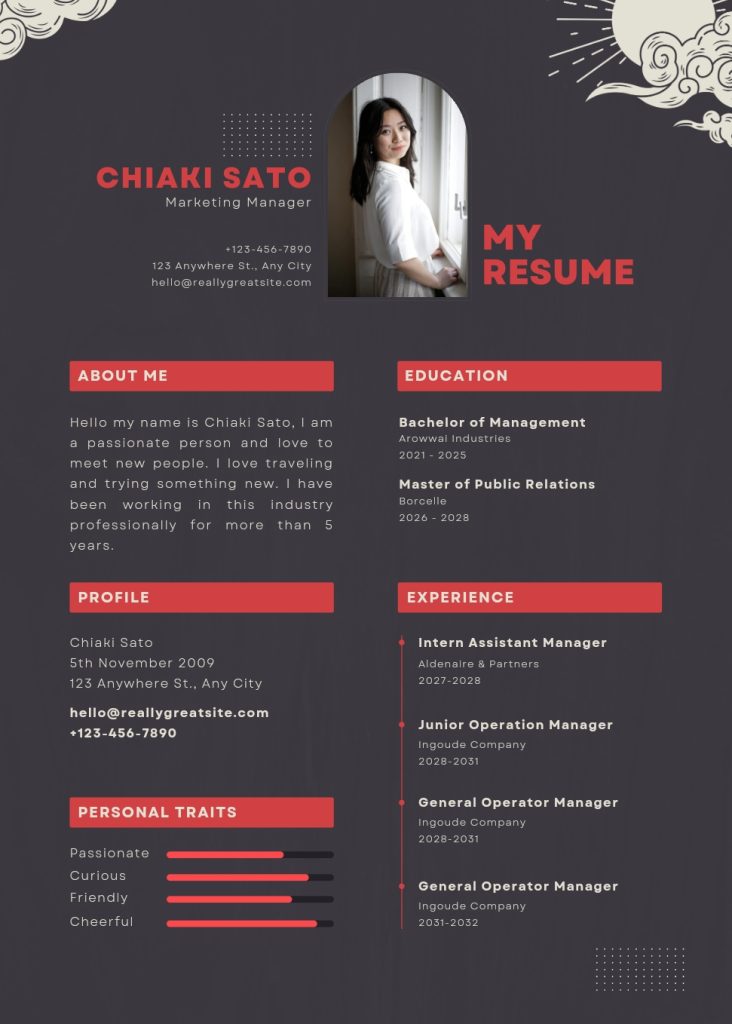 The black and red colour of this template complement other so perfectly and the design at top corners acts as cherry on top. Add a short and sweet explanation that depicts everything about yourself under 'About me', and add relevant descriptions under the respective headings. 'Profile' is not necessary so, you can replace it by 'Skills' or 'Competencies'. There's a photo frame in it that I think is making this resume look a little inferior. So you can remove the photo increase the size of 'My Resume' and drag it along the margin line of second column and make it look this way.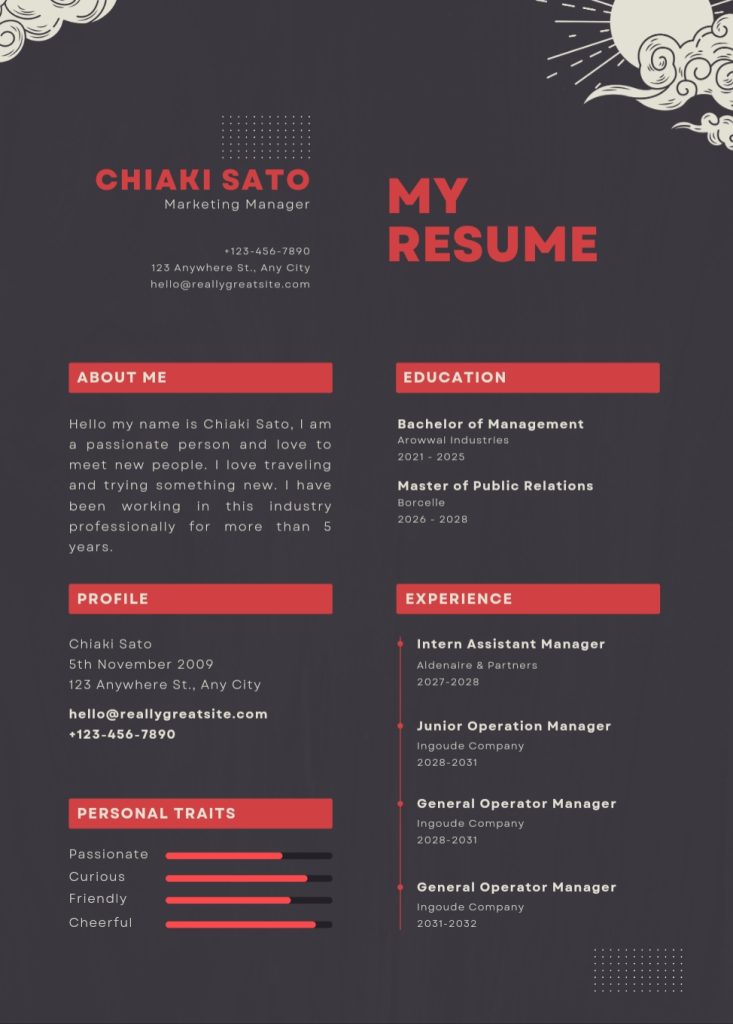 Black and White Rainbow Infographic Resume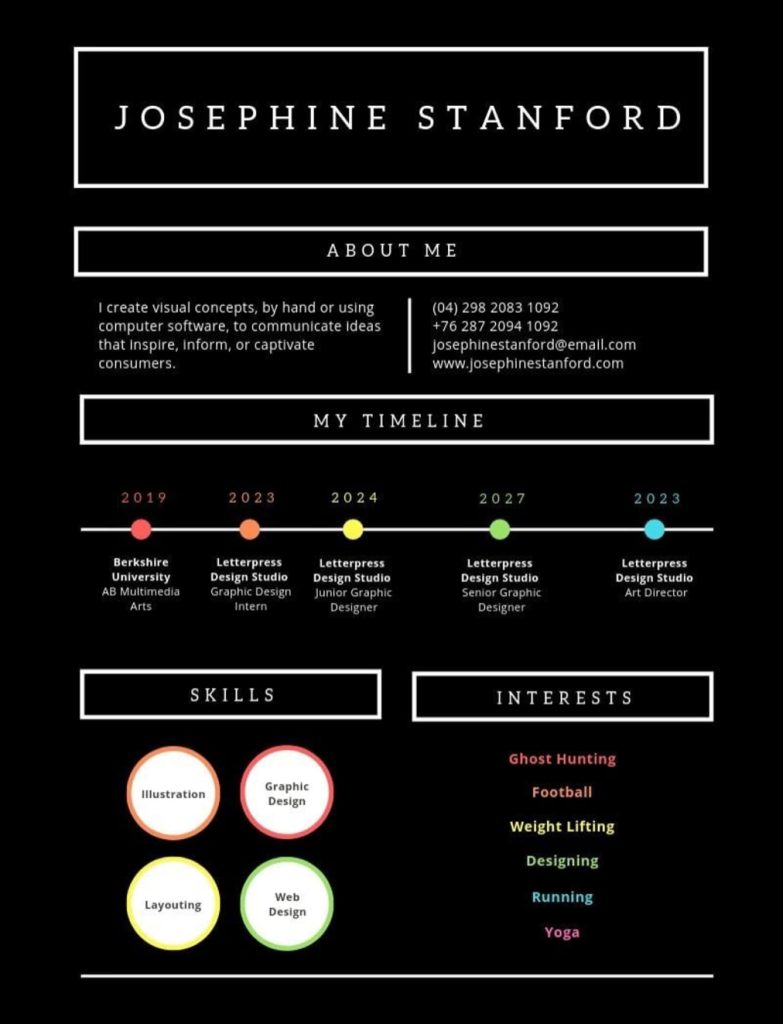 If you are a lover of dark mode and like everything in black, you will fall in love with this template. The white texts and light coloured design pops so perfectly in this template. Also, the pattern is creative than other templates. Write about yourself, your skills, hobbies under respective headings; however, you are supposed to write your educational background under 'My timeline'. Personally, I found this different and the most attractive.
Green Modern Digital Content Writer Resume
This dark green coloured template consists all the important elements of a resume. You can describe everything good about yourself under each of the headings accurately. As photo is not mandatory, you can remove the frame by simply tapping on it and the 'delete frame'. To cover the blank space drag your name and profession and put them on the middle making it look like this.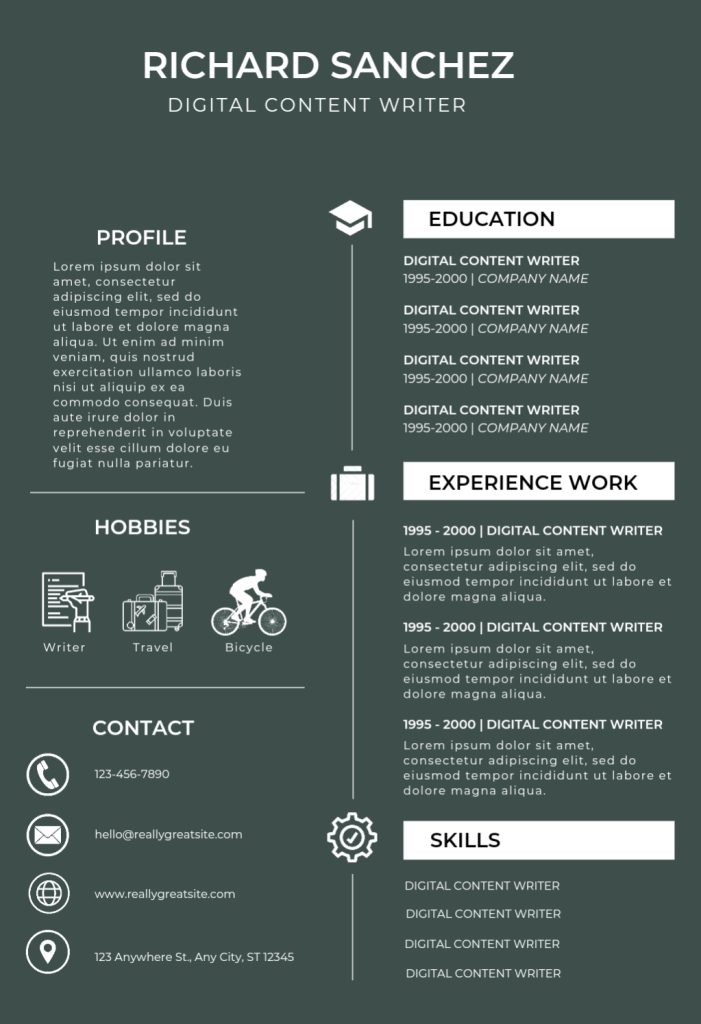 Grey Clean CV Resume Photo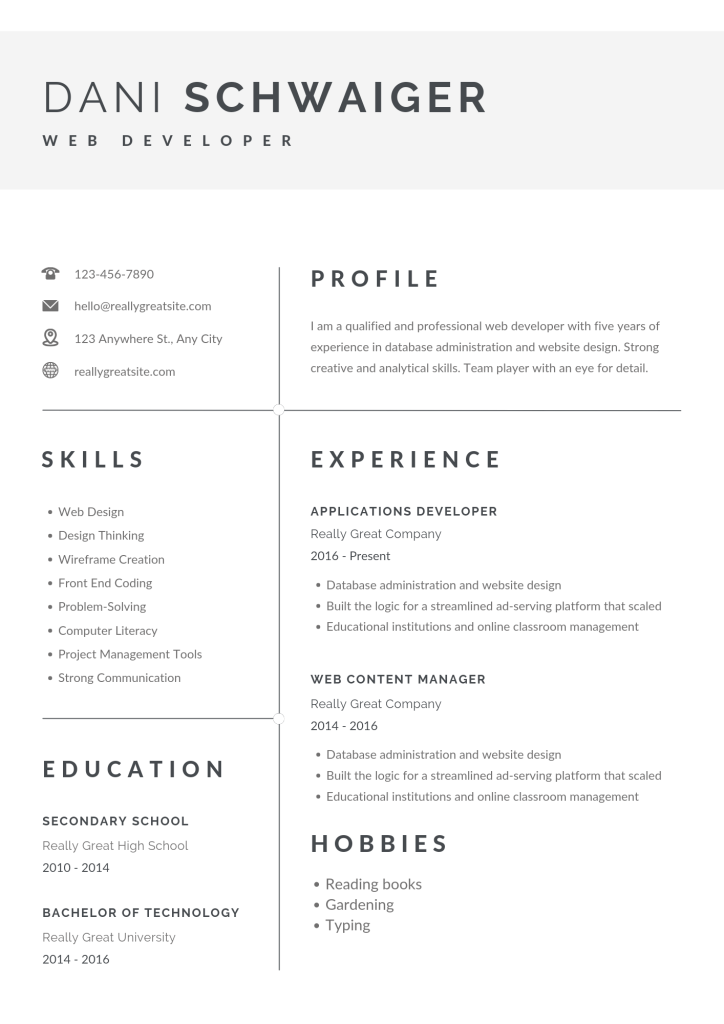 Despite of being simple, this template is so elegant and catchy. Removing photo won't make any difference, your resume will still be catchy. Also, you can reduce the length of 'Experience' and add hobbies in similar pattern and make it look like this.
You may also like: ChatGPT: OpenAI's New And Amazing Chatbot That Had 1 Million Users Within A Week